When:
April 7, 2014 @ 7:00 pm
Contact:
Alayne Hopkins
651-366-6488
Email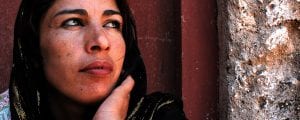 ---
Women's Human Rights Film Series
"Rafea: Solar Mama"
Rafea is a strong-minded Bedouin woman who lives with her four daughters in one of Jordan's poorest desert villages on the Iraqi border. Given the incredible opportunity to attend the Barefoot College in India, Rafea travels to join 30 illiterate women from different parts of the world where she trains to become Jordan's first female solar engineer. A discussion follows the film. Presented by The Friends and The Advocates for Human Rights.