28th Annual Minnesota Book Awards
Beginning March 15, we partner with the Saint Paul Almanac to profile a finalist book each day leading up to the Awards Celebration. Learn more about each book and author with this multi-media blog. Sign up for our e-news program updates at thefriends.org/e-news, or text 32books to 51555 and you'll be automatically entered for a chance to win one of the finalist books. Each day of the blog, a lucky winner will be announced.
Winners will be announced at the Minnesota Book Awards Ceremony on Saturday, April 16, 2016 at Union Depot in Saint Paul.
Jump to category
Children's Literature | General Nonfiction | Genre Fiction | Memoir & Creative Nonfiction | Minnesota
Novel & Short Story | Poetry | Young People's Literature | Past winners and finalists
---
Children's Literature
---
Behold! A Baby by Stephanie Watson, illustrated by Joy Ang (Bloomsbury Children's Books)
Step right up! See one of the most stupendous wonders of the world! A loving father reveals a baby's fantastic feats (smiling, eating a banana, babbling) that cause adults to go insane with joy and wonder. The only audience member who remains unimpressed? His big brother. Stephanie Watson is also the author of the picture book, The Wee Hours, and the middle-grade books Elvis & Olive and Elvis and Olive: Super Detective.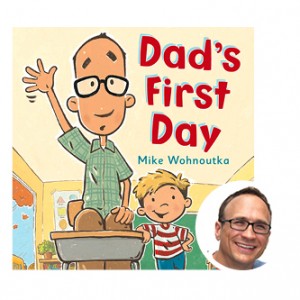 Dad's First Day by Mike Wohnoutka (Bloomsbury Children's Books)
All summer Oliver and his dad played together, laughed together, sang together, and read together. Now it's time for Oliver to start school and his dad isn't quite ready. Suddenly he feels nervous. His tummy hurts, and he would rather stay home. But Oliver isn't convinced. What if the first day is really fun? What if it's the start of an exciting year? In this charming story of first-day jitters, acclaimed author and illustrator Mike Wohnoutka perfectly captures the mixed emotions felt by kids and their parents when big changes are afoot. Wohnoutka is the illustrator of several books, including Moo!, winner of the 2014 Minnesota Book Award for Children's Literature.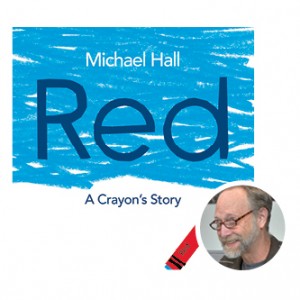 Red: A Crayon's Story by Michael Hall (Greenwillow Books/HarperCollins Publishers)
Red has a bright red label, but he is, in fact, blue. His mother tries to help him be red by sending him out on a playdate with a yellow classmate ("go draw a nice orange!"), and the scissors try to help him be red by snipping his label so that he has room to breathe. But Red is miserable. He just can't be red, no matter how hard he tries! Finally, a brand-new friend offers a brand-new perspective, and Red discovers what readers have known all along. He's blue! This funny, heartwarming, colorful picture book about ­finding the courage to be true to your inner self can be read on multiple levels, and it offers something for everyone! Hall is also the author and illustrator of My Heart Is Like a Zoo, winner of the 2011 Minnesota Book Award for Children's Literature as well as four other critically-acclaimed books for children.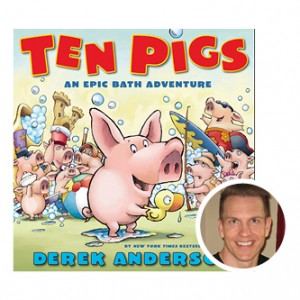 Ten Pigs: An Epic Bath Adventure by Derek Anderson (Orchard Books/Scholastic)
One pig settles in to take a relaxing bath with is rubber duck, only to be joined by another pig, then another, then another. When Pig Number 10 jumps into the crowded tub, the first pig comes up with a plan to enjoy his bath. Laugh out loud in this hysterical counting bath adventure with a squeaky clean twist. Derek Anderson is the New York Times bestselling illustrator of the Little Quack series by Lauren Thompson as well as the Hot Rod Hamster series by Cynthia Lord. He is also the author and illustrator of Story County: Here We Come!  He writes and paints in Minneapolis.
---
General Nonfiction
---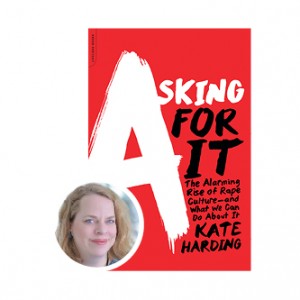 Asking for It: The Alarming Rise of Rape Culture—and What We Can Do About It by Kate Harding (Da Capo Press/Perseus Books Group)
From Congressman Todd Akin's "legitimate rape" gaffe to the high school rapists of Steubenville, Ohio, sexual violence has been so prominent in recent years that the feminist term "rape culture" has finally entered the mainstream. But what, exactly, is it? And how do we change it? In Asking for It, Kate Harding answers those questions and makes the case that twenty-first-century America—where it's estimated that out of every 100 rapes only 5 result in felony convictions—supports rapists more effectively than victims. Harding has been writing popular feminist rants online since 2007, most notably at Jezebel, Salon's "Broadsheet" blog, and at her own blog, "Shapely Prose." She is the coauthor of Lessons from the Fat-o-sphere, a major contributor to The Book of Jezebel, and an essayist in several anthologies.  A former Chicagoan, she now lives in Minneapolis.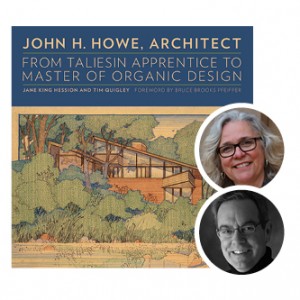 John H. Howe, Architect: From Taliesin Apprentice to Master of Organic Design by Jane King Hession and Tim Quigley (University of Minnesota Press)*
A charter member of Frank Lloyd Wright's Taliesin Fellowship, John H. Howe earned a reputation as "the pencil in Wright's hand" before establishing his own architectural practice in Minnesota. This is the first book to tell Howe's story and also the first full account of his place in the history of modern architecture—as chief draftsman and valued interpreter of Wright's designs and as a prolific architect in his own right. Jane King Hession is an architectural historian and curator specializing in modernism. Tim Quigley, AIA, is principal of Quigley Architects and taught architectural studio and history courses for twenty years at the University of Minnesota and Ball State University.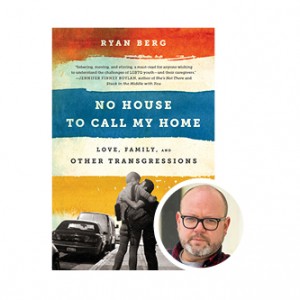 No House to Call My Home: Love, Family, and Other Transgressions by Ryan Berg (Nation Books/Perseus Books Group)
In this lyrical debut, Ryan Berg immerses readers in the gritty, dangerous, and shockingly underreported world of homeless LGBTQ teens in New York. As a caseworker in a group home for disowned LGBTQ teenagers, Berg witnessed the struggles, fears, and ambitions of these disconnected youth as they resisted the pull of the street, tottering between destruction and survival. Focusing on the lives and loves of eight unforgettable youth, No House to Call My Home traces their efforts to break away from dangerous sex work and cycles of drug and alcohol abuse, and, in the process, to heal from years of trauma. Ryan Berg is a Lambda Literary Foundation Emerging Writers Fellow and received the New York Foundation for the Arts Fellowship in Nonfiction Literature. He is a social worker currently living in Minneapolis.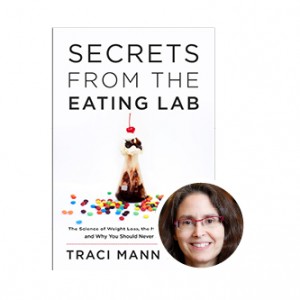 Secrets from the Eating Lab: The Science of Weight Loss, the Myth of Willpower, and Why You Should Never Diet Again by Traci Mann (HarperWave/HarperCollins Publishers)
In this provocative exposé of the dieting industry, professor Traci Mann challenges assumptions—including those that make up the very foundation of the weight loss industry—about how diets work and why they fail. The result of more than two decades of research, it offers cutting-edge science and exciting new insights into the American obesity epidemic and our relationship with eating and food. Traci Mann, Ph.D., is professor of psychology at the University of Minnesota and is an expert on the psychology of eating, dieting, and self-control.
---
Genre Fiction:
---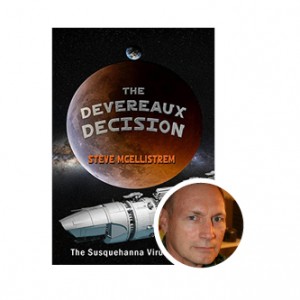 The Devereaux Decision by Steve McEllistrem (Calumet Editions)*

In the gripping third volume in the Susquehanna Virus Series, a group of fanatics has created a virus that could wipe out humanity. Retired secret agent Jeremiah Jones and the reformed cadets Curtik and Zora somehow have to stop the terrorists before the virus reaches a tipping point. The problem is, none of them know where to find Susquehanna Sally. Complicating matters, the genius Walt Devereaux has been stricken by the virus and a decision must be made—should they let him die or do whatever is necessary to save his mind? Steve McEllistrem has been a writer and editor for more than 25 years. He produces and co-hosts Write On! Radio on KFAI in the Twin Cities, where he interviews local, national and international authors. The Devereaux Decision is his third novel.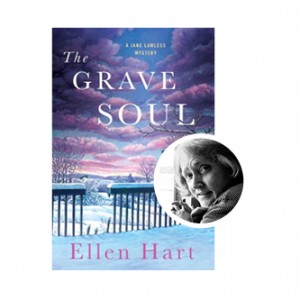 The Grave Soul by Ellen Hart (Minotaur Books)
When Guthrie Hewitt calls on restaurateur and private investigator Jane Lawless, he doesn't know where else he can turn. Guthrie has fallen for a girl—Kira Adler—and is ready to propose, but his trip home with her over Thanksgiving made him uneasy. All her life, Kira has been haunted by a dream—a nightmare, really. In the dream, she witnesses her mother being murdered. She knows it can't be true because the dream doesn't line up with the facts of her mother's death. But after visiting Kira's home for the first time, and receiving a disturbing anonymous package in the mail, Guthrie starts to wonder if Kira's dream might hold more truth than she knows. Hart is the author of thirty crime novels in two different series. For the past sixteen years, she has also taught "An Introduction to Writing the Modern Mystery" through the The Loft Literary Center
He's Either Dead or in St. Paul by D.B. Moon (Three Waters Publishing, LLC)*
God must have created Sylvester Hobbs while nursing a hangover. Dangerous and ill-tempered, Sly quickly realizes that life as a gangster in 1928 Prohibition St. Paul isn't all speak easies and hot-and-cold running molls. Sometimes there's Hell to pay. After a botched snatch-and-grab, Sly finds a mysterious document on one of his deceased victims. The document, and the possible fortune it represents, grabs hold of Sly and refuses to let go. The truth about the document unfolds layer by layer until its true origin is discovered. D.B. Moon was born and raised in St. Paul and now lives on a Minnesota Lake. This is his first book.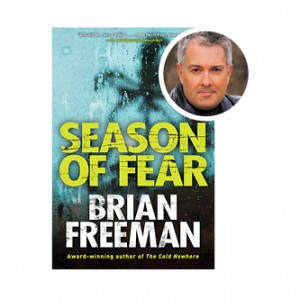 Season of Fear by Brian Freeman (Quercus)
Attractive and popular politician Diane Fairmont is running for the Florida governorship, but a chill is cast over the campaign when she receives an anonymous note announcing the return of the assassin who killed her husband ten years earlier. Because of complicated ties between Fairmont and his mother, Detective Bolton is assigned to the case. As Bolton struggles to penetrate the veil of secrecy surrounding the Fairmont campaign, he begins to realize that the death threat is not the only danger faced by the campaign staff. A desperate race against the clock ensues as Bolton tries to unlock the secrets of a poisonous conspiracy before nature provides the perfect cover for a long-dormant killer to strike again. A multiple time finalist for the MN Book Awards, Freeman's internationally acclaimed titles have been printed in 20 different languages and sold in 46 countries.
---
Memoir & Creative Nonfiction
Sponsored by Kevin and Greta Warren
---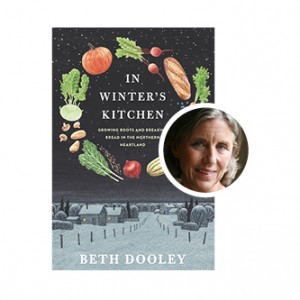 In Winter's Kitchen by Beth Dooley (Milkweed Editions)*

In her new food memoir, Dooley shares her journey of coming to know and be an integral part of the Heartland food community. From the husband and wife who run one of the largest organic farms in the region to Native Americans harvesting wild rice, a rich ecosystem of farmers, artisanal producers, and restaurateurs comes richly to life in this fascinating book, demonstrating that even in a place with a short growing season, food grown locally and organically can be healthy, community-based, environmentally conscious, and—most of all—delicious. Dooley is the author of numerous award-winning cookbooks about Heartland food traditions and has been involved with the local food movement for more than twenty years.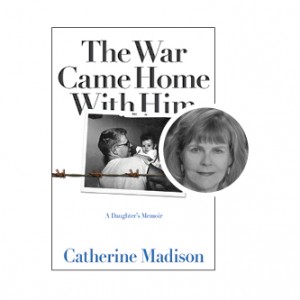 The War Came Home with Him: A Daughter's Memoir by Catherine Madison (University of Minnesota Press)*

Catherine Madison tells the stories of two survivors of one man's war: a father who withstood a prison camp's unspeakable inhumanity and a daughter who withstood the residual cruelty that came home with him. Madison pieces together her father's past and returns to a childhood troubled by his secret torment to consider, in a new light, their complex relationship. Beginning at her father's deathbed, with all her questions still unspoken, and ending with their final conversation, Madison's dual memoir offers a powerful, intimate perspective on the suppressed grief and thwarted love that forever alter a family when a wounded soldier brings his war home. A veteran journalist, freelance writer and former editor-in-chief of Utne Reader, Madison has written articles for many publications, including the Chicago Tribune, Star Tribune, and Minnesota Monthly.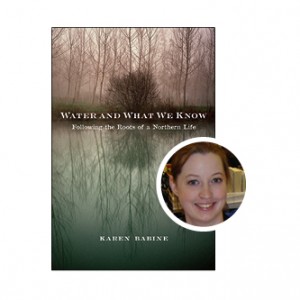 Water and What We Know: Following the Roots of a Northern Life by Karen Babine (University of Minnesota Press)*
How does land determine what kind of people grow in that soil? In essays that travel from the wildness of Lake Superior to the order of an apple orchard, Karen Babine searches out the stories that water has written on human consciousness and traces an ethic of place, a way to understand the essence of inhabiting a place deeply rooted in personal stories. Karen Babine is assistant professor of English at Concordia College in Moorhead, Minnesota. Her essays have appeared in River Teeth, Sycamore Review, North Dakota Quarterly, Ascent, and elsewhere. She is the editor of Assay: A Journal of Nonfiction Studies.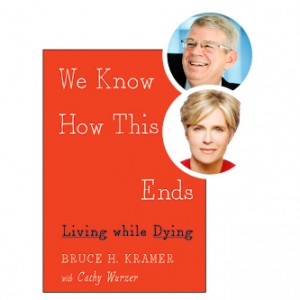 We Know How This Ends: Living While Dying by Bruce Kramer, with Cathy Wurzer (University of Minnesota Press)*
A floppy foot and leg weakness led to a shattering diagnosis: Bruce H. Kramer had amyotrophic lateral sclerosis, or ALS. Rather than wallowing in sadness and denial, Kramer accepted the crushing diagnosis. The educator and musician recognized that if he wanted a meaningful life, then embracing his imminent death was his only viable option. His decision was the foundation for profound, personal reflection and growth which inspired him to share the lessons he was learning from ALS, even in the midst of devastating grief. Written with wisdom, genuine humor, and down-to-earth observations, We Know How This Ends is far more than a memoir. It is a dignified, courageous, and unflinching look at how acceptance of loss and inevitable death can lead us all to a more meaningful and fulfilling life.
Bruce H. Kramer (1956–2015) was former dean of the College of Education, Leadership, and Counseling at the University of St. Thomas in St. Paul, Minnesota. The host of Minnesota Public Radio's flagship news program Morning Edition, Cathy Wurzer has been broadcasting conversations with Bruce H. Kramer about his ALS experiences since 2011.
---
Minnesota
---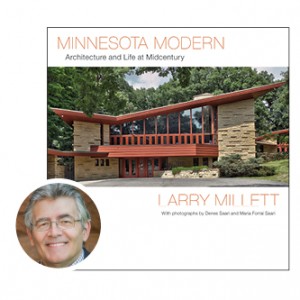 Minnesota Modern: Architecture and Life at Midcentury by Larry Millett, photographs by Denes Saari and Maria Forrai Saari (University of Minnesota Press)*

Larry Millett lends his expert eye to this guide through the life and architectural styles of Minnesota at midcentury. Richly illustrated, this book is an exploration of the post- World War II architectural style that swept the nation from 1945 through the mid-1960's. Millet takes us through twelve midcentury Minnesotan homes, and unpacks the evolution of sites as varied in nature as the St. Columbia Catholic Church in St. Paul and the expansive IBM complex in Rochester. Millett, a Minneapolis native, is the author of many books, including Minnesota's Own: Preserving Our Grand Homes and Once There Were Castles: Lost Mansions and Estates of the Twin Cities.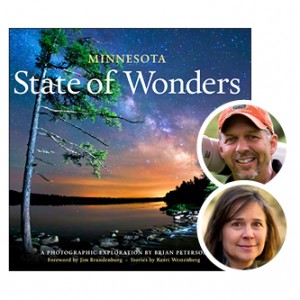 Minnesota State of Wonders by Brian Peterson, stories by Kerri Westenberg (Mark Hirsch Publishing)
This stunning book captures the exquisite splendor of the Minnesota landscape through the shifting seasons. What began as a series in the Travel section of the Star Tribune has evolved into a captivating work of poignant beauty. Panoramic shots and surprising close-ups illustrate the wonders of Minnesota from all four corners of the state and everywhere in between. Brian Peterson's work has been featured in National Geographic, Sports Illustrated, The New York Times and on ESPN. He has been honored nine times as Minnesota Press Photographer of the Year. Westenberg's stories have appeared in National Geographic and Real Simple, and she is the winner of many travel writing awards. Both work for the Star Tribune.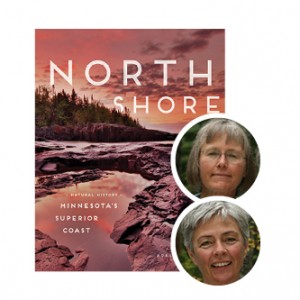 North Shore: A Natural History of Minnesota's Superior Coast by Chel Anderson and Adelheid Fischer (University of Minnesota Press)*
In this compelling and beautiful book, Anderson and Fischer offer a definitive natural history of that most beloved strip of land: the North Shore. Inside, you'll find informative, science-based knowledge alongside arresting photos and imagery. This book connects the region's geology and human history in a comprehensive, informed and exceptionally readable way. Chel Anderson is an ecologist, botanist and winner of the 2001 Minnesota Chapter of the Nature Conservancy's Conservation Award. Adelheid Fischer is a natural history writer and winner of a Minnesota Book Award and the 2014 Ellen Meloy Desert Writers Award.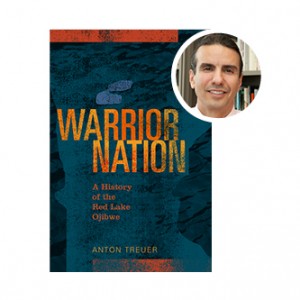 Warrior Nation: A History of the Red Lake Ojibwe by Anton Treuer (Minnesota Historical Society Press)*
The first of its kind, the Red Lake Nation is one of only two closed reservations in America that claims a modern indigenous democratic governance system, one that works in tandem with its hereditary chief system. In this engrossing book, Treuer tells the stories of seven significant Ojibwe leaders who, over four centuries, fended off repeated assaults on their land and governance. A compelling and fresh take on a difficult piece of Minnesota history, Warrior Nation chronicles the development of the Red Lake Nation and its unique and important evolution. Treuer is a professor of Ojibwe at Bemidji State University. This is his fourteenth book.
---
Novel & Short Story
---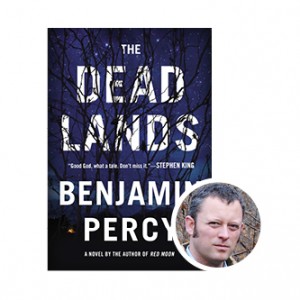 The Dead Lands by Benjamin Percy (Grand Central Publishing/Hachette Book Group)

In this post-apocalyptic reimagining of the Lewis and Clark saga, a super flu and nuclear fallout have made a husk of the world we know. A few humans carry on, living in outposts such as the Sanctuary—the remains of St. Louis—when a rider comes from the wasteland beyond its walls reporting that civilization thrives west of the Cascades. Against the wishes of the Sanctuary, a small group sets out in secrecy. Led by Lewis Meriwether and Mina Clark, they hope to expand their infant nation, and to reunite the States. But the Sanctuary will not allow them to escape without a fight. Percy is the author of three novels, as well as two books of short stories. His honors include a fellowship from the National Endowment for the Arts, the Whiting Writers' Award, two Pushcart Prizes, the Plimpton Prize, and inclusion in Best American Short Stories and Best American Comics.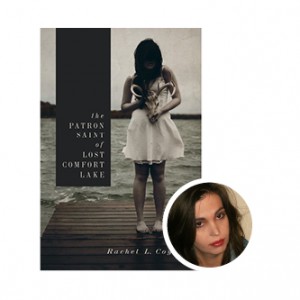 The Patron Saint of Lost Comfort Lake by Rachel Coyne (New Rivers Press)*
A life-long victim of her chronically-drunk father's abuse, Jane struggles to hold her life together. Ghosts from her past return once her mother finds a dead girl in their backyard. Jane must defend herself, her mother, and her daughter from the sins of her family's past as she slips back into the drink and her world crashes down around her. Rachel Coyne is a novelist and poet who lives in Lindstrom, Minnesota. A graduate of the Perpich Center for Arts in Minnesota and Macalaster College, she is a devotee of Pablo Neruda, Don Williams songs and vintage editions of Jane Eyre. Her previously published works include a novel, Whiskey Heart, and a children's book, Daughter, Have I Told You?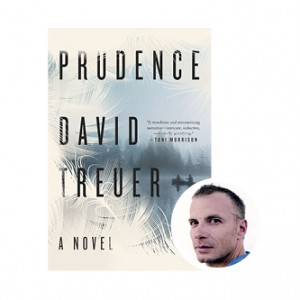 Prudence by David Treuer (Riverhead Books/Penguin)

On a sweltering day in August 1942, Frankie Washburn returns to his family's rustic Minnesota resort for one last visit before he joins the war as a bombardier, headed for the darkened skies over Europe. Awaiting him at the Pines are those he's about to leave behind: his hovering mother; the distant father to whom he's been a disappointment; the Indian caretaker who's been more of a father to him than his own; and Billy, the childhood friend who over the years has become something much more intimate. But before the homecoming can be celebrated, the search for a German soldier, escaped from the POW camp across the river, explodes in a shocking act of violence, with consequences that will reverberate years into the future. A professor of literature and creative writing at USC, Treuer divides his time between Los Angeles and the Leech Lake Reservation in northern Minnesota. This is his fifth book.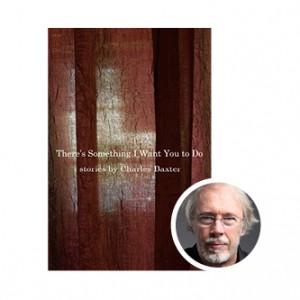 There's Something I Want You to Do by Charles Baxter (Pantheon Books/Random House)
"There's something I want you to do." This request—sometimes simple, sometimes not—forms the basis for the ten interrelated stories that comprise this latest penetrating and prophetic collection from an author who has been repeatedly praised as a master of the form. As we follow a diverse group of Minnesota citizens, each grappling with their own heightened fears, responsibilities, and obsessions, Baxter unveils the remarkable in what might otherwise be the seemingly inconsequential moments of everyday life. Baxter is the author of 15 books of fiction, creative nonfiction and essays, including The Feast of Love which was a finalist for the National Book Award and later adapted for film.
---
Poetry
---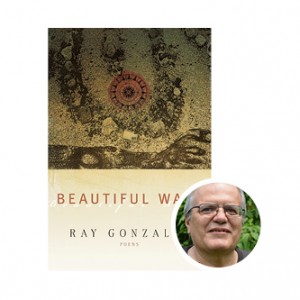 Beautiful Wall by Ray Gonzalez (BOA Editions, Ltd.)

In his newest collection, Ray Gonzalez takes readers on a profound journey through the deserts of the Southwest where the ever-changing natural landscape and an aggressive border culture rewrite intolerance and ethnocentric thought into human history. Inextricably linked to his Mexican ancestry and American upbringing, Ray Gonzalez mounts the wall between the current realities of violence and politics, and a beautiful, never-to-be-forgotten past. Gonzalez is the author of fifteen books of poetry and the recipient of numerous awards, including a 2002 Lifetime Achievement Award from the Southwest Border Regional Library Association. He is a professor at the University of Minnesota in Minneapolis.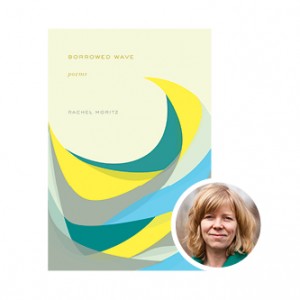 Borrowed Wave by Rachel Moritz (Kore Press)
In three sections linked by the metaphor of water and the wave, these poems explore how places of the past are mapped spatially in our minds, how experience creates an emotive imprint on the self, and how awakening to desire embarks us on a journey of bewilderment. These haunting, luminous poems consider the spirit's place in the body of childhood and the queer experience and call on the traditions of lyric experiment in American poetry stretching back to Emily Dickinson. Moritz is the author of five poetry chapbooks. Among her awards are three fellowships from the Minnesota State Arts Board, a Jerome Foundation Fellowship, and a residency at the Kimmel Harding Nelson Center for the Arts.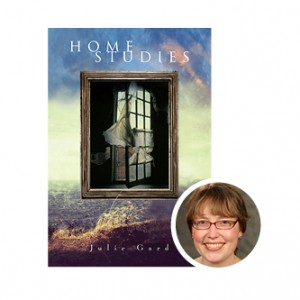 Home Studies by Julie Gard (New Rivers Press)*
Winner of the 2013 Many Voices Award from New Rivers Press, Julie Gard's prose poetry collection portrays queer Midwestern family life, illuminating the struggles and celebrations of adoptive parenting, love over time, and finding one's place in a community. Linda LeGarde Grover, author of The Road Back to Sweetgrass writes, "Julie Gard's poetry evokes a weaver's hands interlacing tangibles and physical place with the spirituality of time and space. Objects, people and settings line up in a series of linked and lyrical practicalities that shift and realign to reveal an intrinsic tenderness, in every sense of the word, in their relationships." Gard lives in Duluth with her partner and daughter and is an assistant professor of writing at the University of Wisconsin-Superior.Previous publications include two chapbooks, along with work in a number of journals and anthologies.
Modern Love & Other Myths by Joyce Sutphen (Red Dragonfly Press)*
The poems in Sutphen's new collection explore, as Elizabeth Bishop phrased it, "efforts of affection" in our contemporary world. The poet's appraisals—both personal and general—resonate deeply with all who have mapped the story land between "hello" and "goodbye." The title invites us to examine what we mean by myth, and whether, in fact, love can ever be regarded as modern. Wise and inquisitive, the poems in this collection travel across continents as easily as into the heart. Joyce Sutphen is the current Minnesota Poet Laureate and teaches courses in British Literature and Creative Writing at Gustavus Adolphus College.
---
Young People's Literature
---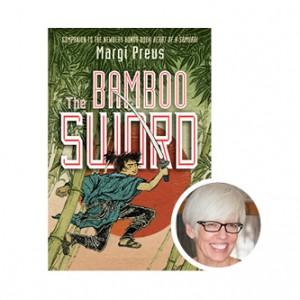 The Bamboo Sword by Margi Preus (Amulet Books/Abrams)
Yoshi is a lowly servant boy in Edo Japan when the first American steamships arrive in the bay. The samurai prepare for war and Yoshi longs for nothing more than to take up the sword and defend his country. But when Yoshi is unexpectedly forced to flee, he finds himself suddenly employed by the samurai Manjiro. Just when he thinks he wants nothing more than to help expel the invaders, Yoshi finds himself entangled in a web of intrigue with an American ship boy, and the two find that they will have to rely on each other to survive. Margi Preus is the author of Shadow on the Mountain, West of the Moon and the Newberry Honor winner, Hear of a Samurai.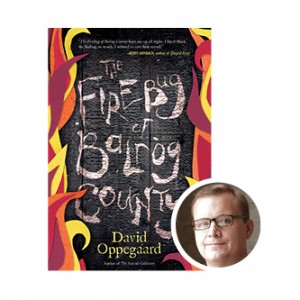 The Firebug of Balrog County by David Oppegaard (Flux/Llewellyn Worldwide, Ltd.)*
Mack Druneswal is a high school senior and a secret pyromaniac. In remote Balrog County, Mack mourns the death of his mother the only way he knows how: he lights stuff on fire . But when Mack meets Katrina, a college girl with troubles all her own, the result is a fiery string of arson like one their sleepy community could never imagine. The Firebug of Balrog County looks unflinchingly at the fishbowl of small-town life and Mack, lighter and gas can in hand, reminds us that even if we readers may not be pyromaniacs ourselves, we're not so different, after all. David Oppegaard is the author of And the Hills Opened Up, Wormwood, and the Bram Stoker-nominated The Suicide Collectors.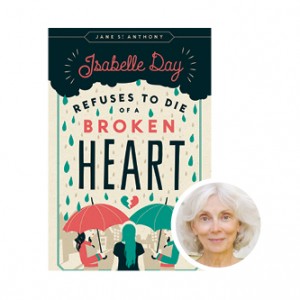 Isabelle Day Refuses to Die of a Broken Heart by Jane St. Anthony (University of Minnesota Press)*
Last year Isabelle had everything: a big house, a mom and dad, a life. This year, she has half of that: half a house, half her parents, and no friends. It's the 1960's in the Midwest and Isabelle is trying to adjust to her new life in Minneapolis. Since she lost her dad nothing has been the same, and Isabelle has to navigate a new world of dotty landladies, demonic nuns and fragile new friendships. This poignant story approaches the suicide of a parent with sensitivity and realism, and readers will cheer for Isabelle as she finds out that, in fact, she does have what it takes to get through. Jane St. Anthony is also the author of The Summer Sherman Loved Me and Grace Above All.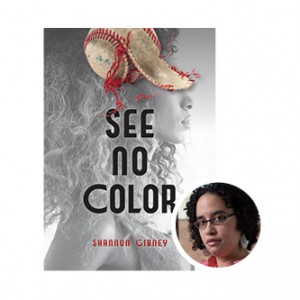 See No Color by Shannon Gibney (Carolrhoda Lab/Lerner Publishing Group)*
Alex Kirtridge has always been a star baseball player, just like her dad, and she's always known she was adopted. But when, at 16, Alex discovers hidden letters from her biological father and Reggie, the first black guy to like her, starts hanging around, Alex is confronted with questions about who she really is. What does it mean to be biracial in a white family? Who were her biological parents? On top of that, her body is changing and it might affect her game. Can she rely on her dreams to guide her anymore? Alex is determined to find out. Shannon Gibney is a writer, teacher and activist in Minneapolis. This is her first book.
---
*Indicates a Minnesota Publisher
The Minnesota Book Awards is a program of The Friends of the Saint Paul Public Library. Generous support for the 28th annual Minnesota Book Awards was provided by the Huss Foundation; The Katherine B. Andersen Fund of The Saint Paul Foundation; and The McKnight Foundation. Outreach partners and supporting organizations included: The Loft Literary Center; Metropolitan Library Service Agency (MELSA); Minnesota Center for Book Arts; and the Saint Paul Cultural Star Program.
---