Winners of the 28th Annual Minnesota Book Awards
Click here for the full list of finalists.
Our heartiest congratulations go out to all the finalists and the winners who were announced at the Minnesota Book Awards Ceremony on Saturday, April 16, 2016, in Saint Paul. In addition to winners in eight categories, The Friends presented the Book Artist, Hognander Minnesota History, and the Kay Sexton Awards to previously announced honorees—respectively, Wendy Fernstrum, William D. Green, and Jim Sitter.
Search your favorite social media channels with the hashtag #mnba16 to see what attendees and fans shared of the evening. We'll post plenty of photos on Facebook as soon as we can!

Click on the book covers below to learn more about each of the books and authors on the 32 Books in 32 Days blog.
Jump to category
Children's Literature | General Nonfiction | Genre Fiction | Memoir & Creative Nonfiction | Minnesota
Novel & Short Story | Poetry | Young People's Literature | Past winners and finalists
---
Children's Literature
---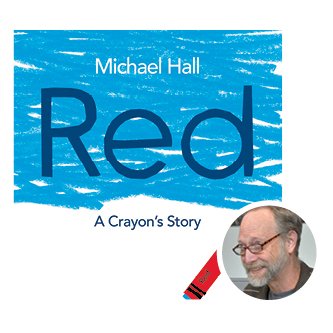 Red: A Crayon's Story by Michael Hall (Greenwillow Books/HarperCollins Publishers)
Red has a bright red label, but he is, in fact, blue. Red is miserable. He just can't be red, no matter how hard he tries! Finally, a brand-new friend offers a brand-new perspective, and Red discovers what readers have known all along. He's blue! This funny, heartwarming, colorful picture book about ­finding the courage to be true to your inner self can be read on multiple levels, and it offers something for everyone! Hall is also the author and illustrator of My Heart Is Like a Zoo, winner of the 2011 Minnesota Book Award for Children's Literature as well as four other critically-acclaimed books for children.
---
General Nonfiction
---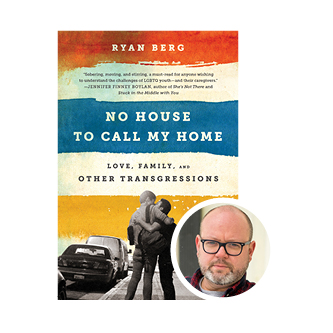 No House to Call My Home: Love, Family, and Other Transgressions by Ryan Berg (Nation Books/Perseus Books Group)
In this lyrical debut, Ryan Berg immerses readers in the gritty, dangerous, and shockingly underreported world of homeless LGBTQ teens in New York. As a caseworker in a group home for disowned LGBTQ teenagers, Berg witnessed the struggles, fears, and ambitions of these disconnected youth as they resisted the pull of the street, tottering between destruction and survival. No House to Call My Home traces their efforts to break away from dangerous sex work and cycles of drug and alcohol abuse, and, in the process, to heal from years of trauma. Berg is a Lambda Literary Foundation Emerging Writers Fellow, among other accolades.
---
Genre Fiction:
---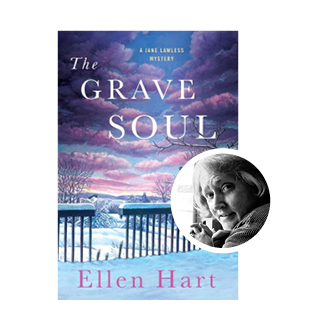 The Grave Soul by Ellen Hart (Minotaur Books)
When Guthrie Hewitt calls on restaurateur and private investigator Jane Lawless, he doesn't know where else he can turn. Guthrie has fallen for a girl—Kira Adler—and is ready to propose, but his trip home with her over Thanksgiving made him uneasy. All her life, Kira has been haunted by a dream—a nightmare, really. In the dream, she witnesses her mother being murdered. She knows it can't be true because the dream doesn't line up with the facts of her mother's death. But after visiting Kira's home for the first time, and receiving a disturbing anonymous package in the mail, Guthrie starts to wonder if Kira's dream might hold more truth than she knows. Hart is the author of thirty crime novels in two different series. This is her fourth Minnesota Book Award.
---
Memoir & Creative Nonfiction
Sponsored by Kevin and Greta Warren
---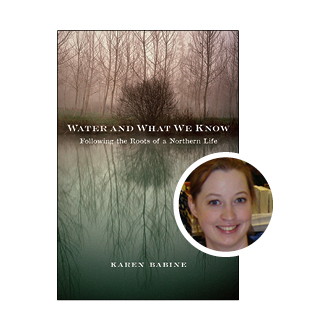 Water and What We Know: Following the Roots of a Northern Life by Karen Babine (University of Minnesota Press)*
How does land determine what kind of people grow in that soil? In essays that travel from the wildness of Lake Superior to the order of an apple orchard, Karen Babine searches out the stories that water has written on human consciousness and traces an ethic of place, a way to understand the essence of inhabiting a place deeply rooted in personal stories. Karen Babine is assistant professor of English at Concordia College in Moorhead, Minnesota. Her essays have appeared in River Teeth, Sycamore Review, North Dakota Quarterly, Ascent, and elsewhere. She is the editor of Assay: A Journal of Nonfiction Studies.

---
Minnesota
---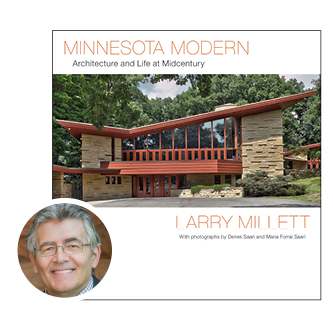 Minnesota Modern: Architecture and Life at Midcentury by Larry Millett, photographs by Denes Saari and Maria Forrai Saari (University of Minnesota Press)*

Larry Millett lends his expert eye to this guide through the life and architectural styles of Minnesota at midcentury. Richly illustrated, this book is an exploration of the post- World War II architectural style that swept the nation from 1945 through the mid-1960's. Millet takes us through twelve midcentury Minnesotan homes, and unpacks the evolution of sites as varied in nature as the St. Columbia Catholic Church in St. Paul and the expansive IBM complex in Rochester. Millett, a Minneapolis native, is the author of many books of fiction and nonfiction.

---
Novel & Short Story
---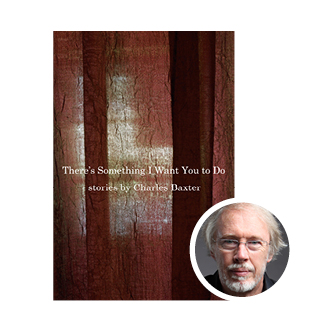 There's Something I Want You to Do by Charles Baxter (Pantheon Books/Random House)
"There's something I want you to do." This request—sometimes simple, sometimes not—forms the basis for the ten interrelated stories that comprise this latest penetrating and prophetic collection from an author who has been repeatedly praised as a master of the form. As we follow a diverse group of Minnesota citizens, each grappling with their own heightened fears, responsibilities, and obsessions, Baxter unveils the remarkable in what might otherwise be the seemingly inconsequential moments of everyday life. Baxter is the author of 15 books of fiction, creative nonfiction and essays, including The Feast of Love which was a finalist for the National Book Award and later adapted for film.
---
Poetry
---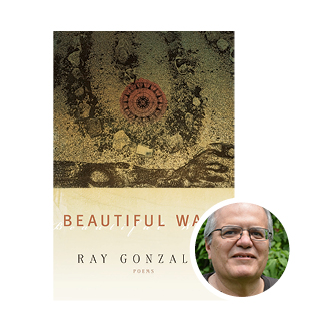 Beautiful Wall by Ray Gonzalez (BOA Editions, Ltd.)

In his newest collection, Ray Gonzalez takes readers on a profound journey through the deserts of the Southwest where the ever-changing natural landscape and an aggressive border culture rewrite intolerance and ethnocentric thought into human history. Inextricably linked to his Mexican ancestry and American upbringing, Ray Gonzalez mounts the wall between the current realities of violence and politics, and a beautiful, never-to-be-forgotten past. Gonzalez is the author of fifteen books of poetry and the recipient of numerous awards, including a 2002 Lifetime Achievement Award from the Southwest Border Regional Library Association. He is a professor at the University of Minnesota in Minneapolis.
---
Young People's Literature
---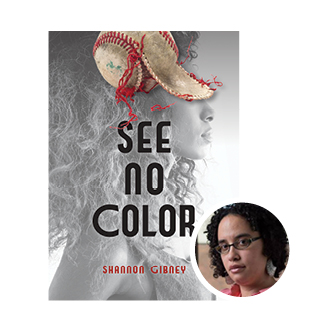 See No Color by Shannon Gibney (Carolrhoda Lab/Lerner Publishing Group)*
Alex Kirtridge has always been a star baseball player, just like her dad, and she's always known she was adopted. But when, at 16, Alex discovers hidden letters from her biological father, and Reggie—the first black guy to like her—starts hanging around, Alex is confronted with questions about who she really is. What does it mean to be biracial in a white family? Who were her biological parents? On top of that, her body is changing and it might affect her game. Can she rely on her dreams to guide her anymore? Alex is determined to find out. Shannon Gibney is a writer, teacher and activist in Minneapolis. This is her first book.