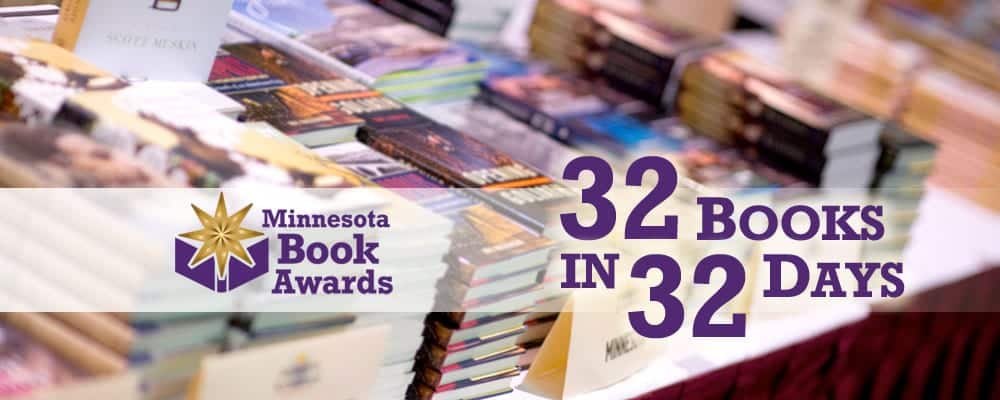 Day 20: "Her Honor: Rosalie Wahl and the Minnesota Women's Movement" by Lori Sturdevant

Each day as we count down to the April 18 announcement of the Minnesota Book Awards, we highlight one of the thirty-two finalists. Today we feature 2015 Minnesota finalist Lori Sturdevant.
The Life of a Minnesota Pioneer
As a young woman in Kansas, Rosalie Irwin determined that her career goal was to do work that benefited others. Not interested in any of the professions of this type that were typically reserved for females (such as teacher or nurse), Irwin enrolled at the William Mitchell College of Law in Saint Paul in 1962. Of the 125 students in her graduating class, Rosalie was one of only two women. In this excellent biography, Sturdevant describes Rosalie Wahl's professional ascent which culminated with her appointment as Minnesota's first female Supreme Court Justice in 1977. A champion of the disadvantaged and of gender and racial equality, Wahl was closely involved with both the Task Force for Gender Fairness in the Courts and the Task Force on Racial Bias in the Judicial System. Described by a friend as "a soft little Quaker woman" with "a fiery core," the challenges that Wahl had faced earlier in life gave her a unique strength and compassion that informed her work. Inspiring and entertaining, Her Honor is exceptional both as a biography and as a history of a significant time in Minnesota's history.
About the author:
Lori Sturdevant is an editorial writer and columnist for the Star Tribune, covering government and politics. In addition to Her Honor: Rosalie Wahl and the Minnesota Women's Movement, she has written and edited many other books on Minnesota history.
The reviews are in:
"Lori Sturdevant eloquently captures Rosalie's journey to become the first woman in state history named to the Minnesota Supreme Court. In a time where glass ceilings were not only lower but often not even recognized, Rosalie Wahl—and the women who walked beside her—made history by not letting the restriction of the status quo limit their dreams or ambition. Her Honor will inspire the next generation of women leaders to strive for new heights and be ready to say yes to great opportunities when they arrive." – Lauren Beecham, Executive Director, womenwinning
"A must-read for anyone interested in the history of the state." – Esther Tomljanovich, Minnesota Supreme Court Justice, 1990-98
"Rosalie was a role model and an inspiration for me and so many women. Lori Sturdevant perfectly depicts her passion and sense of justice." – Joan Growe, Minnesota Secretary of State, 1975-99
In the media:
Read an excerpt from Her Honor
MPR interview with Lori Sturdevant
Audio Documentary on Rosalie Wahl
---
Join us at the Awards Gala!
Award winners will be announced at the 27th Annual Minnesota Book Awards Gala on Saturday, April 18 at the historic St. Paul Union Depot. The opening reception begins at 7 p.m., followed by the awards ceremony at 8 p.m. Tickets are $50 and are available by visiting www.thefriends.org/gala.
Have you read Her Honor? What are your thoughts? We welcome your comments!