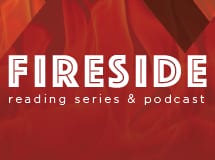 Erika Lee (2016 Fireside Reading Series)
In the past fifty years, Asian Americans have helped change the face of America and are now the fastest growing group in the United States. But as award-winning historian Erika Lee reminds us, Asian Americans also have deep roots in the country. The Making of Asian America tells the little-known history of Asian Americans and their role in American life, from the arrival of the first Asians in the Americas to the present-day.
Published to commemorate the fiftieth anniversary of the passage of the United States' Immigration and Nationality Act of 1965 that has remade our "nation of immigrants," this is a new and definitive history of Asian Americans. But more than that, it is a new way of understanding America itself, its complicated histories of race and immigration, and its place in the world today.Lee is the granddaughter of Chinese immigrants who entered the United States through both Angel Island and Ellis Island. She grew up in the San Francisco Bay Area and received her PhD from the University of California at Berkeley. She teaches history at the University of Minnesota, where she is also the Rudolph J. Vecoli Chair in Immigration History and Director of the Immigration History Research Center.
Podcast: Play in new window | Download