Dads just don't die… like that
Each day leading up to the April 16 announcement of the Minnesota Book Awards, and in collaboration with community editors from the award-winning Saint Paul Almanac, we highlight one of the thirty-two finalists. Today we feature 2016 Young People's Literature finalist:
Isabelle Day Refuses to Die of a Broken Heart by Jane St. Anthony
Published by University of Minnesota Press
Category Sponsor:The Creative Writing Programs at Hamline
It's Milwaukee in the sixties and your father has died; you have lost a guardian, a home, a parent, a heart. Queue in The Smiths' "Half a Person."
And now, here you are in a new city. Few friends and even more challenges. From a spotty landlady to nuns straight from hell, the cards are stacked against you. Can you make it? Isabelle Day can.
With characteristic sensitivity and wit, Jane St. Anthony reveals how a girl's life clouded with grief can also hold a world of promise.
Author Bio: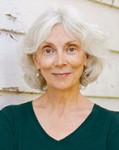 Jane St. Anthony grew up in Minneapolis and graduated from the University of Minnesota. The author of three middle-grade books, Isabelle Day Refuses to Die of a Broken Heart, Grace Above All and The Summer Sherman Loved Me, she lives in Minneapolis with her husband. She considers libraries holy places: "Through reading and writing, I've inhabited many worlds and imagined many lives. I never knew that a library card would take me so far."
Jane St. Anthony is on Facebook.
Reviews:
"Not since Charlotte's Web have I read a book that pays as much homage to the power of friendship. Isabelle is a survivor; you can't help but cheer for her. Jane St. Anthony creates characters that captivate your heart and stay with you long after you reluctantly come to the end of the book."—Loretta Ellsworth, author of Unforgettable
"Each character is finely delineated, contributing to the plausibility of Isabelle's situation. Gently depicted incidents of everyday life believably provide a balm for Isabelle's aching soul… Stories for the middle-grade audience that deal with the suicide of a parent are few, and this one, sensitive but never syrupy, stands out."—Kirkus Reviews
Author Interview:
MN Reads: When author Jane St. Anthony was a girl, a man in her neighborhood killed himself. His wife and daughter moved away, but what St. Anthony remembers most is that no one talked about it; even her questions were met with silence. Listen to a candid conversation with Jane St. Anthony on KUMD-Duluth.
Watch:
SELCO librarian Rachel Gray reviews Isabelle Day Refuses to Die of a Broken Heart.
---

Award winners will be announced at the 28th Annual Minnesota Book Awards on Saturday, April 16, 2016 at the Union Depot in Saint Paul.
The evening features a Preface Reception with complimentary passed wine and cash bar, author meet-and-greet, book sales and signing; the Awards Ceremony with live music, celebrity presenters, artisan cheese plates and breads, complimentary wine and lemonade, with emcee Stephanie Curtis of MPR; and the Epilogue After-Party with complimentary champagne, sumptuous desserts, and additional live music. Tickets now on sale, or click here for more information.
---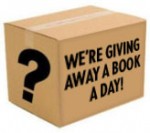 Today's winner: Katherine Davenport. (We'll be in touch via email, and arrange getting the book to you!)
Want your chance to win? Subscribe to our email to get news and program updates sent directly to your inbox, and be automatically entered to win.