Stories Use Characters' Choice for Dramatic Interest, Continuity
Each day leading up to the April 16 announcement of the Minnesota Book Awards, and in collaboration with community editors from the award-winning Saint Paul Almanac, we highlight one of the thirty-two finalists. Today we feature 2016 Novel & Short Story finalist: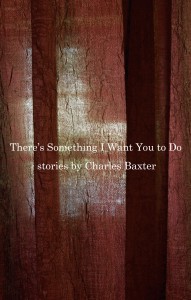 There's Something I Want You to Do by Charles Baxter
Published by Pantheon Books/Random House
Category Sponsor: Education Minnesota
"There's something I want you to do." This request—sometimes simple, sometimes not—forms the basis for the ten interrelated stories that comprise this latest penetrating and prophetic collection from an author who has been repeatedly praised as a master of the form. As we follow a diverse group of Minnesota citizens, each grappling with their own heightened fears, responsibilities, and obsessions, Baxter unveils the remarkable in what might otherwise be the seemingly inconsequential moments of everyday life.
Author Bio:
Charles Baxter earned his bachelors degree in Saint Paul at Macalester College, publishing his first book of poetry shortly after graduation. Baxter has been a heavy hitter ever since, with two of the short stories ("Bravery" and "Charity") in this, his most recent collection, included in Best American Short Stories. He is the author of the novels The Feast of Love (nominated for the National Book Award), The Soul Thief, Saul and Patsy, Shadow Play, and First Light, and the story collections Gryphon, Believers, A Relative Stranger, Through the Safety Net, and Harmony of the World. Baxter lives in Minneapolis and teaches at the University of Minnesota in the MFA Program for Writers. His nonfiction book, The Art of Subtext (Graywolf), won the 2008 Minnesota Book Award.
An excerpt from There's Something I Want You To Do:
Crossing the bridge on the pedestrian level, he counted the number of people on foot. He liked taking inventories; solid figures reassured him. About seven people were out tonight, including one guy with a backpack sprinting in Benny's direction, two people strolling, and a young woman with a vaguely studenty appearance who stood motionless, leaning against the railing and staring down at the river. The sodium lights gave them all an orange-tan tint. The young woman tapped her fingers along the guardrail, took out a cell phone, and after taking a picture of herself, dropped the phone into the river below. She licked her lips and laughed softly as the phone disappeared into the dark.

Benny stopped. Something was about to happen. As he watched, she gathered herself up and with a quick athletic movement hoisted herself over so that she was standing on the railing's other side with her arms braced on the metalwork behind her. If she released her arms and leaned forward, she would plunge down into the river. One jogger went past her without noticing what she was doing. What was she doing? Benny hurried toward her.

Seeing him out of the corner of her eye, she turned and smirked.
Reviews:
"Connected, intellectual, artful short stories. A very strong collection, interrelated and connected in Minneapolis through the characters. Baxter's writing is intelligent and artful, with rich narrative; epic in telling a whole life in a short story."—Minnesota Book Awards Preliminary Round Judge
"There's Something I Want You to Do takes life, the human condition—whatever you want to call it—and hands it to you in a charming form with rustic rough-cut pages. The theme of five virtues and five deadly sins make the stitching that binds the stories together. Whether wearing "Mr. Takemitsu's Chastity" or trying on "Sloth" for the hell of it, this collection will leave you cloaked against its nakedness."—Ismail Khadar, Saint Paul Almanac Community Editor
"Baxter said in a 2013 lecture about writing: 'Request moments… expose the ethical obligations that we feel we owe toward others. What can we give to someone by fulfilling a request, and what is their claim on us? Thus they force choices on us, choices that reveal our character.' Baxter's secular saints and sinners, in There's Something I Want You to Do, slide up and down the ­moral spectrum."—New York Times Sunday Book Review
"To read these stories—hilarious, tragic, surprising, and indelibly human—is to receive revelation at the hands of a master."—Julie Orringer, author of How to Breathe Underwater
"Baxter's stories proceed with steady grace, nimble humor, quiet authority, and thrilling ingeniousness."—Lorrie Moore, Author of Bark
Watch:
SELCO communications specialist Jennifer Harveland reviews There's Something I Want You to Do by Charles Baxter:
Charles Baxter reads from and discusses his short story collection, There's Something I Want You to Do, at the Center for Fiction:
Listen:
PRX's First Draft highlights the voices of writers as they discuss their work, their craft and the literary arts. This episode features an interview with Charles Baxter, author of the short story collection There's Something I Want You To Do. Listen >>
---

Award winners will be announced at the 28th Annual Minnesota Book Awards on Saturday, April 16, 2016 at the Union Depot in Saint Paul.
The evening features a Preface Reception with complimentary passed wine and cash bar, author meet-and-greet, book sales and signing; the Awards Ceremony with live music, celebrity presenters, artisan cheese plates and breads, complimentary wine and lemonade, with emcee Stephanie Curtis of MPR; and the Epilogue After-Party with complimentary champagne, sumptuous desserts, and additional live music. Tickets now on sale, or click here for more information.
---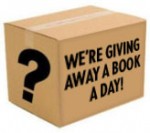 Today's winner: Beth Bednar. (We'll be in touch via email, and arrange getting the book to you!)
Want your chance to win? Subscribe to our email to get news and program updates sent directly to your inbox, and be automatically entered to win.