36 Books in 36 Days: Little Cat's Luck
Each day we highlight one of the 36 finalists leading up to the April 8 announcement of the Minnesota Book Awards, presented by Education Minnesota. Today we feature 2017 Middle Grade Literature finalist: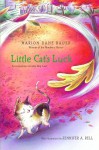 Little Cat's Luck by Marion Dane Bauer, illustrated by Jennifer A. Bell
Published by: Simon & Schuster Books for Young Readers
Category Sponsor: Education Minnesota
When an indoor cat named Patches spots an autumn leaf fluttering past her window, she can't help but venture outside to chase it. Then she feels something tugging at her, telling her to find a special place—one she won't know until she sees it. Patches soon finds herself in dire circumstances, but with the help of the other neighborhood animals, she faces off against the scariest dog in town to continue on her journey. Told in verse and accompanied by Jennifer A. Bell's adorable illustrations, Little Cat's Luck is a heartwarming story about finding your way home.
Excerpt: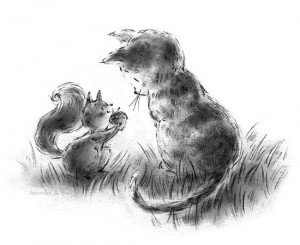 And so,
on the day our story begins,
Patches sat just inside the window
at the front of her house,
gazing out
at the    wide    wide    world
and longing.
She licked a paw
and ran it over her ginger ear.
She washed her black ear next.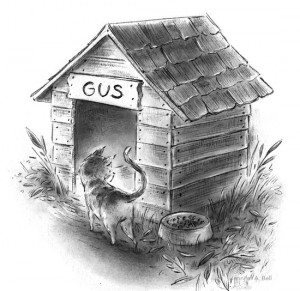 But just as she was starting on
her pretty white face,
something caught her eye.
Something golden.
Something
f
a
l
l
i
n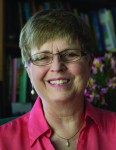 About the Author:
Marion Dane Bauer is the author of more than one hundred books for young people, ranging from picture books through early readers, both fiction and nonfiction; books on writing, and middle-grade and young-adult novels. She has won numerous awards, including an American Library Association Newbery Honor Award for On My Honor and four Minnesota Book Awards. Bauer was one of the founding faculty and the first Faculty Chair for the Master of Fine Arts in Writing for Children and Young Adults program at Vermont College of Fine Arts. Her books have been translated into more than a dozen languages. She lives in Saint Paul. Follow Marion Dane Bauer on Facebook.
About the Ill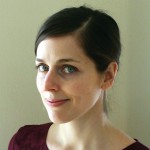 ustrator:
Jennifer A. Bell is an illustrator whose work can be found on greeting cards, magazines, and more than two dozen children's books. She studied fine art at the Columbus College of Art and Design and spent many years designing seasonal giftware and greeting cards before becoming a children's book illustrator. After several years of living in Minneapolis, she recently relocated to Toronto, where she lives with her husband and cranky cat. Follow Jennifer A. Bell on Facebook and on Twitter.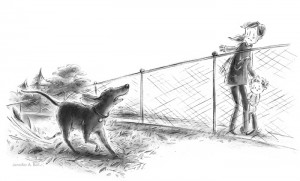 Rave Reviews:
"Bauer is a master . . . and crafts, with remarkably little text, memorable, fully understandable characters with achingly real worries and sorrows. . . Bell's softly shaded illustrations are a perfect accompaniment. Excellent for young readers and all cat lovers."—Kirkus Reviews, starred review
"Bauer's heartwarming and humorous book about a cat, dog, and other neighborhood animals and humans has a couple of plot twists that the middle grade reader will enjoy. The story written in verse is also artistically appealing." — Minnesota Book Awards Judge
"Little Cat's Luck will surely find an appreciative audience among animal lovers, but I imagine that any young reader looking for a heartwarming, easy-to-read adventure will love it. Classroom teachers will find a lot to work with here—concrete poetry, descriptive language, and plenty of discussion points about animal/pet care, friendship, and other important topics."— Mackin Books in Bloom
Beyond the Book:
Watch the book trailer:
More Video: Marion Dane Bauer answers readers' questions in in this short video.