36 Books in 36 Days: Richard F. Lack
Each day we highlight one of the 36 finalists leading up to the April 8 announcement of the Minnesota Book Awards, presented by Education Minnesota. Today we feature 2017 Minnesota Nonfiction finalist: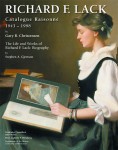 Richard F. Lack: Catalogue Raisonné 1943-1998 by Gary B. Christensen, biography by Stephen A. Gjertson
Published by: Afton Historical Society Press
Category Sponsor: Saint Mary's University of Minnesota
Richard F. Lack was one of the most important and distinguished artists of the last half of the 20th century. Over the span of 63 years he completed more than 1,300 paintings, drawings, sketches, studies, etchings, woodcuts, and watercolors. The Richard F. Lack: Catalogue Raisonné documents his achievements in the best way possible, by showcasing his work and his views about painting – its past, its future, and the training of painters.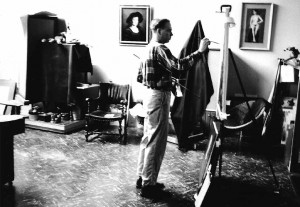 Lack in his studio, c.1959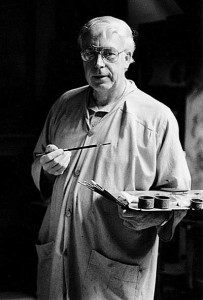 Lack in his studio, 1992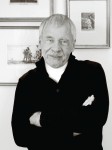 About the Authors:
Gary Christensen majored in Fine Art at the University of Wisconsin-Milwaukee and then used his creative talents in a successful career as an art director and later as a design team manager in corporate and agency settings. In 1983, after searching for classes to improve his illustration skills, Christensen learned of Atelier Lack where he met Richard Lack. Motivated by Lack's work, his atelier, and the connection to the Old Masters it represented, Christensen used his business experience to partner with Lack to create a national organization with the stated purpose of "promoting the fine craft of picture making." The result was The American Society of Classical Realism, and a lasting friendship with Richard Lack.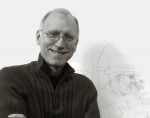 Stephen Gjertson is a Minnesota artist and writer. He studied with Richard Lack in the early 1970s. He has exhibited in over 50 solo and group exhibitions throughout the country. His portrait of former governor Arne H. Carlson hangs in the Minnesota State Capitol. Gjertson was an editorial advisor to the Classical Realism Quarterly and the Classical Realism Journal, as well as an editor and author of the Classical Realism Newsletter. He has written over 30 articles, essays, and short stories, including "Richard F. Lack: An American Master." He coauthored and designed For Glory and For Beauty: Practical Perspectives on Christianity and the Visual Arts. He is listed in Who's Who in American Art, Who's Who in America, and Marquis Who's Who.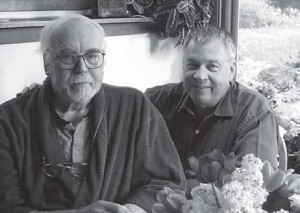 Richard Lack and Gary Christensen, 2006
Rave Reviews:
"This stunning, encyclopedic book includes not only a complete account of the works of this Minnesota artist but also his biography focusing on his philosophy of art and influences on and of his work. His aesthetic rejected the prevailing 20th century artistic trends and produced "traditional" portraits, landscapes, still life studies, and imaginative works." – Minnesota Book Awards judge
"A comprehensive and sumptuously illustrated record of the complete works of an artist little known to many Minnesotans." – Minnesota Book Awards judge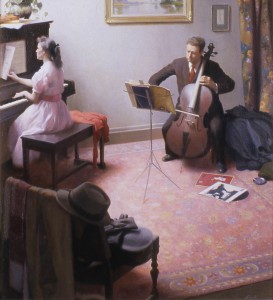 The Concert, 1961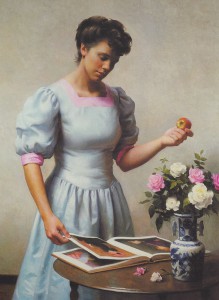 Girl in Blue, Homage to Paxton, 1983