36 Books in 36 Days: The Thunder Before the Storm
Each day we highlight one of the 36 finalists leading up to the April 8 announcement of the Minnesota Book Awards, presented by Education Minnesota. Today we feature 2017 Memoir & Creative Nonfiction finalist: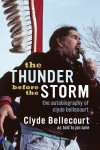 The Thunder Before the Storm: The Autobiography of Clyde Bellecourt by Clyde Bellecourt, as told to Jon Lurie
Published by: Minnesota Historical Society Press
Category Sponsor: Faegre Baker Daniels
The American Indian Movement burst onto the scene in the late 1960s as indigenous people across the country began to demand what is rightfully theirs. Clyde Bellecourt, whose Ojibwe name translates as "The Thunder Before the Storm," is one of its cofounders and iconic leaders. This powerful autobiography provides an intimate narrative of his childhood on the White Earth Reservation, his long journey through the prison system, and his embodiment of "confrontation politics" in waging war against entrenched racism.
Bellecourt is up-front and unapologetic when discussing his battles with drug addiction, his clashes with other AIM leaders, his experiences on the Trail of Broken Treaties and at Wounded Knee, and the cases of Leonard Peltier and murdered AIM activist Anna Mae Aquash. This gritty, as-told-to memoir also uncovers the humanity behind Bellecourt's militant image, revealing a sensitive spirit whose wounds motivated him to confront injustice and to help others gain a sense of pride by knowing their culture. The Thunder Before the Storm offers an invaluable inside look at the birth of a national movement—the big personalities, the creativity, and the perseverance that were necessary to alter the course of Native and American history.
About the Authors: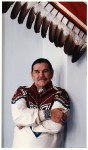 Clyde Bellecourt cofounded the American Indian Movement, a group which organized and led historic protest activities including the 1972 occupation of the Bureau of Indian Affairs in Washington, D.C., and the 1973 occupation of Wounded Knee, S.D.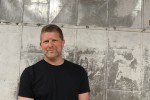 Jon Lurie, educator and journalist, has worked in the Minneapolis Native American community for many years. He is a staff writer for The Circle and has written for numerous other publications.
Rave Reviews:
"Over the past 48 years, one of the principal figures in the national movement to end discrimination and right centuries of injustices against American Indians has been an Ojibwe man from Minneapolis…Bellecourt details the fights and feuds of the Indian struggle, which paralleled the rise of other social movements in the 1960s." – Star Tribune
"An essential memoir. Only Bellecourt can give these key insights into important moments in history…The removal of Indian children from their families was a terrible part of the history of this continent, and Bellecourt captures how heartbreaking and life altering it was. His leadership through the attempts to reclaim power and status through the BIA takeover, the Stand at Wounded Knee, the conversion of Little Earth, and the Longest Walk all comprise a compelling part of our heritage and captures a sovereign truth that needs be told." – Minnesota Book Awards Judge
Beyond the Book:
Audio: "No sign of slowing down: Activist marches on for Indian rights," MPR
Review: "American Indian Movement's Bellecourt tells his story" by Mary Ann Grossman, Pioneer Press