Tom Perrotta on the guitar and libraries
We are so thrilled that Tom Perrotta will join us for this year's Opus & Olives. In preparation for the big event, we asked Tom a couple questions to help fans get to know him better in this #opusexclusive.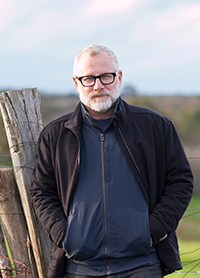 Tell us something that people might not know about you.
I play rhythm guitar in a middle-aged rock band.
Tell us what you love about libraries.
What I love about libraries—they're open to everyone, in an age when so many American institutions only cater to the privileged.
Tom Perrotta is a bestselling author and screenwriter, known for his novels Election and Little Children, both of which were made into Oscar-nominated films. He is also the author of The Leftovers, which was adapted into a critically acclaimed, Peadbody Award-winning HBO series. A self-described "realist – or even a dark comic realist," Perrotta has a knack for telling familiar suburban stories in an unfamiliar and thought-provoking way. A former creative writing professor, Perrotta grew up in New Jersey and lives outside Boston.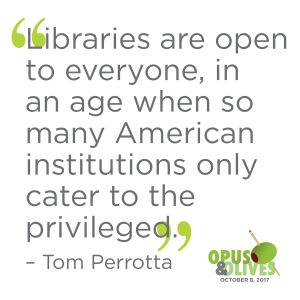 Meet Tom and the rest of our bestselling lineup in person on October 8 at the RiverCentre in downtown Saint Paul!