Minnesota's Literary Community Celebrates 30 Years of Minnesota Book Awards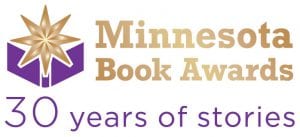 Thirty years of Minnesota literary history flooded the University Club in Saint Paul on Wednesday, November 29. Authors, publishers, and members of the literary community brought their energy, their memories, and even their photos to The Friends' recent happy hour honoring 30 years of the Minnesota Book Awards program.
The event was a book nerd's dream. In attendance were award winners spanning the entire life of the Book Awards program, from the very first season to the most recent. Legends that have fostered our state's literary ecosystem floated among the crowd, and writers from all over Minnesota mingled with each other, sharing their own star-struck moments.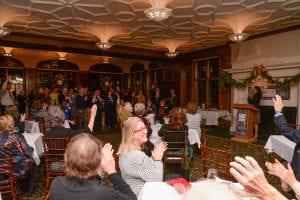 Past winners in attendance raise their hands

Appropriately, the event was sponsored by Fitzgerald in Saint Paul, the organization dedicated to arguably the most well-known Minnesota author, F. Scott Fitzgerald. Stu Wilson, president of the organization and Friends staff member, thanked the crowd and shared that likely, they were all toasting in the very room that Scott and Zelda would've danced in, some hundred years ago. We like to think Mr. Fitzgerald would appreciate that.
Pat Coleman and Mary Ann Grossman, both long intertwined with the Book Awards, each shared their own thoughts and memories about what the program has meant to them and to our community.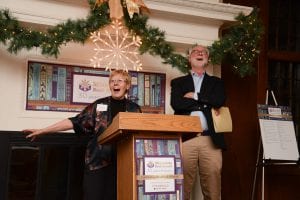 Mary Ann Grossman and Pat Coleman
Coleman shared a favorite quote from former Governor and Kay Sexton Award winner Elmer Andersen that summed up the supportive nature of the community in that room. "So I sometimes buy books not to read, not to use for reference, not to have handy, not for any other reason than it's a good book and it ought to be bought."
Our goal in hosting the event was to celebrate and thank the literary community that has made the Book Awards what it is today and ultimately strengthened our state. This evening full of energy and comradery did just that and served as the perfect way to celebrate 30 years of stories.
About the Minnesota Book Awards
Originally created in 1988, the Minnesota Book Awards is now a year-long program that fosters our statewide literary arts community. The process begins in the fall with book submissions and continues through winter with two rounds of judging. Winners are announced at the Minnesota Book Awards Ceremony. Woven throughout the season are various engagement activities and events that promote the authors and connect the world of Minnesota books – writers, artists, illustrators, publishers, editors, and more – to readers throughout the state. In recognition of this and its other statewide programs and services, the Library of Congress has recognized The Friends of the Saint Paul Public Library as the state's designated Center for the Book. For more information visit www.thefriends.org/mnba.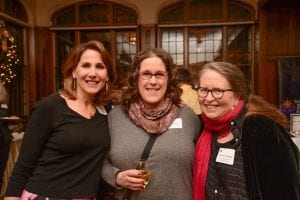 Pamela Klinger-Horn, Carrie Obry, Lauren Stringer
Past Kay Sexton Award winners (left to right) Patrick Coleman, Carolyn Holbrook, Don Leeper, Mary Ann Grossmann, Norton Stillman, David Unowsky, Harry Lerner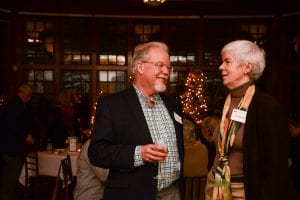 Don Leeper and Ann Regan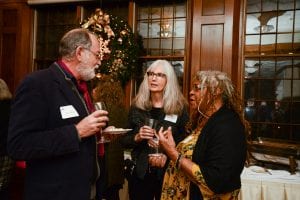 Eric Utne, Diane Wilson, Carolyn Holbrook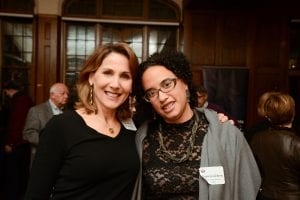 Pamela Klinger-Horn and Shannon Gibney