36 Finalists Blog: Wendy Webb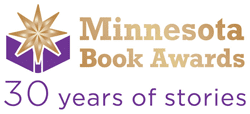 Each day leading up to the 30th annual Minnesota Book Awards Ceremony, we'll be featuring an exclusive interview with one of our 36 finalists. Learn more about these incredible local writers and gear up to see the winners announced live in person April 21.
Interview with Wendy Webb, author of The End of Temperance Dare
Category: Genre Fiction, sponsored by Macalester College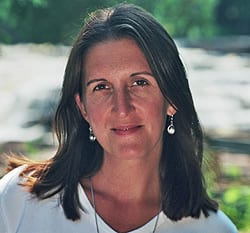 How does it feel to be a finalist for the MN Book Awards?
It's a great and surprising honor. There are so many talented writers in Minnesota. The literature community here is beyond impressive and the list of entrants in my category was packed with wonderful books by writers I admire. I'm so very honored to be among the finalists, and it's gratifying, too, to have my work recognized in this way.
What does writing mean to you?
I've been writing since I was very young and I feel like it is a part of me, my heart and soul. It came naturally to me then, and it still does now. When I hear writers say how difficult it is, I can't relate to it because for me it is as natural as breathing. It's my purpose, what I was put on this earth to do. I really believe that and feel very lucky to be able to make my living doing something I love so much.
Why are stories important for our communities?
There is no community without stories. Whether it's coworkers talking in the break room about how they spent their weekends, friends walking around the lakes solving the world's problems, people in online communities supporting and encouraging each other through life's ups and downs, or someone curled up reading a book I've written, it's all about storytelling. Stories bring people together.
Tell us something people might not know about you.
I put bits of my real life in all of my books. I'll often name characters for people I know, or somehow weave a real-life situation into my plots just to entertain my friends and make them laugh.
What do you love about libraries?
My elementary school library fostered my love of reading. It was always the best time of the week when my class would have library day and I'd get to browse through the shelves looking for the next wonderful book to escape into. It was fantastic! I could just take a book! They'd trust me to take care of it until I had to bring it back the next week. How awesome. And I credit my school librarian for me being a genre writer, too. My grandma had read Little Women to me when I was very young, and I had the idea that somehow the book was about me because obviously I was Jo March. And if I was Jo, then that meant I was a writer, didn't it? That's how I started identifying as a writer and knew without a doubt I would be an author someday. But I didn't know what type of book I'd write until my school librarian put A Wrinkle in Time into my hands when I was about 11 years old. I had never read anything like it, and was hooked.
More about Wendy Webb:
Wendy Webb is the bestselling and award-winning author of four novels of gothic suspense, The Tale of Halcyon Crane (which won the Minnesota Book Award in 2011), The Fate of Mercy Alban, The Vanishing, and The End of Temperance Dare. Her next book, The Daughters of the Lake, will be released in November, 2018. She lives in Minneapolis.