36 Finalists Blog: H. M. Bouwman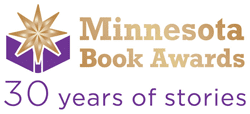 Each day leading up to the 30th annual Minnesota Book Awards Ceremony, we'll be featuring an exclusive interview with one of our 36 finalists. Learn more about these incredible local writers and gear up to see the winners announced live in person April 21.
Interview with H. M. Bouwman, author of A Crack in the Sea
Category: Middle Grade Literature, sponsored by Education Minnesota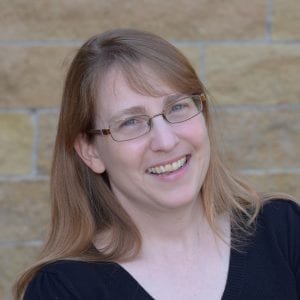 How does it feel to be a finalist for the MN Book Awards?
Kind of surreal. I admire my fellow finalists deeply and I'm very happy to be on a list with my name next to theirs. The finalist announcement day wasn't on my radar, so I learned I was a finalist from a writer friend on social media. That was quite nice—to open up Facebook and see a congratulatory note from someone whose work I love.
What does writing mean to you?
Writing is something I do pretty much every day; it's like exercise or eating or sleeping: necessary. Words itch to be let out until they are on paper, and then they beg to be played with, rearranged, and formed into a story.
Why are stories important for our communities?
Stories tell us about who we are. They help us to understand ourselves and the people around us. They help us to a new way to see the world and our place in it.
Tell us something people might not know about you.
I've been studying martial arts for over 20 years.
 On the other hand, whenever I'm asked to tell something about myself that people might not know, I mention studying martial arts…so maybe that's not something people wouldn't know about me any more….
What do you love about libraries?
BOOKS, for one thing. When I was a kid I checked out almost every book in my small town library, and the librarians never stopped me from reading anything or questioned any of my choices—I could go in there and read anything on the shelf. The building, which has since been torn down and rebuilt, was a cinderblock square about the size of a big living room, and I can still tell you the location of many of the books. Now when I visit libraries as an adult, I love the community programming, the comfy chairs, the internet connection, the information services; but for me as a kid, the library and its books were a passport to anywhere.
More about H. M. Bouwman:
H.M. Bouwman writes middle grade fantasy and early chapter books. She teaches at the University of St Thomas and lives in St Paul.