We are so thrilled that Lisa Genova will join us for this year's Opus & Olives. In preparation for the big event, we asked Lisa a couple questions to help fans get to know her better. This is an #opusexclusive.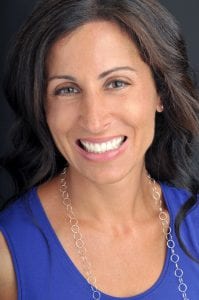 Tell us something that people might not know about you.
I had a cameo in the movie Still Alice.
Tell us what you love about libraries.
I love libraries because they build and nourish communities. Libraries hold space for all of us, inviting us to browse and discover books that spark curiosity and interest, to gather for book clubs, story hours, and lectures, to learn, and to simply sit, be still, and read.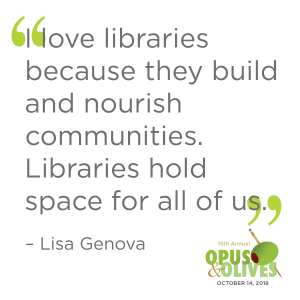 ---
Meet Lisa and the rest of our bestselling lineup in person on October 14 at the RiverCentre in downtown Saint Paul!