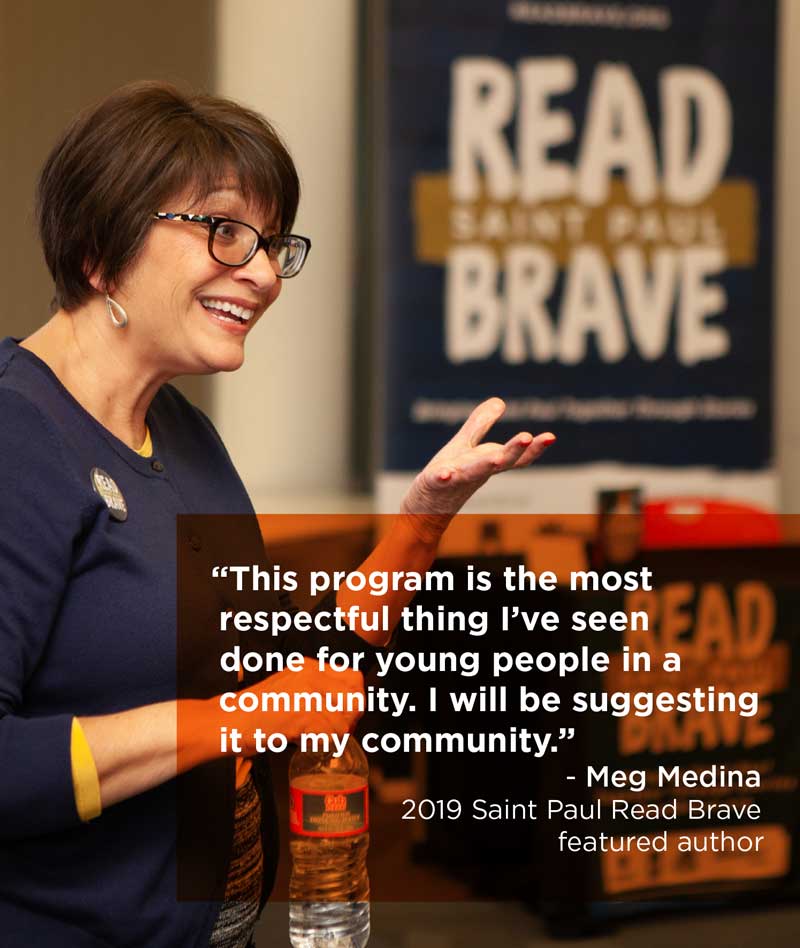 This past winter, Saint Paul residents across the city came together to discuss a timely and challenging topic: housing. Saint Paul Public Library made these conversations possible through this season of Read Brave Saint Paul. Through books specifically selected by Library staff and community forums for dynamic discussions, Read Brave invited us to think about what it means to have a home – and what life is like when that home is lost. People of all ages participated in this citywide read.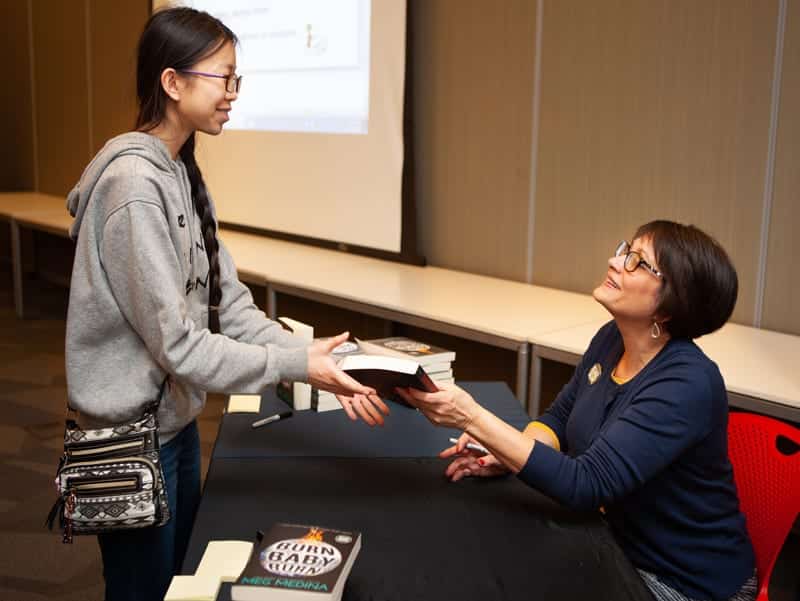 Read Brave Saint Paul 2019 by the Numbers
• 6,000 people – students, residents, and community partners – now own Read Brave books, provided to them at no cost.
• 40 school partners and more than 20 community partners engaged in brave conversations.
• More than 25 public events took place, from storytimes, to discussions, to hands-on activities like making care packages for people experiencing homelessness.
• Meg Medina, award-winning author of featured Read Brave book Burn Baby Burn, visited Saint Paul schools and libraries, sparking engaging conversations with students and residents.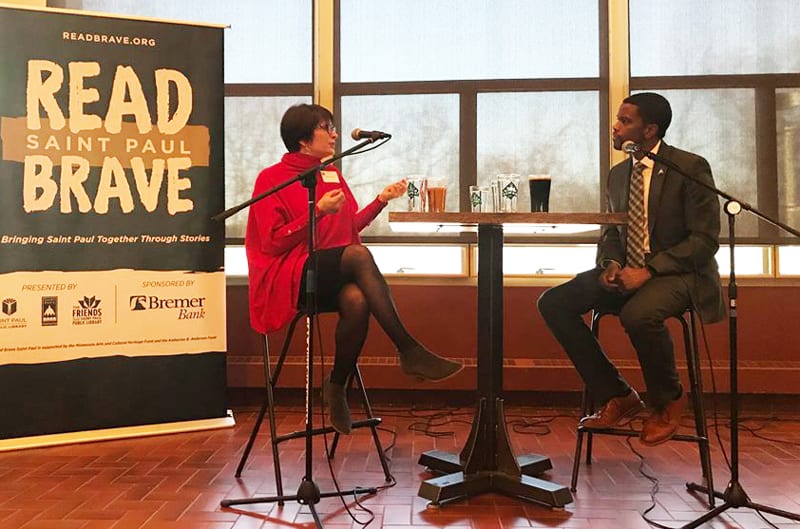 Because of your support, more people in Saint Paul are reading and talking together. Because of you, our City will come together to address another challenge when Read Brave returns this fall.
Join the conversation at www.sppl.org/readbrave.