It is summertime and that means summer reading! We asked our staff what they would recommend, and you are sure to find your next great summer read in this list.
Alayne
Seasonal Quartet by Ali Smith
"I am loving the Seasonal Quartet by Ali Smith. I started with Autumn and just finished Winter (odd choice for a summer book, I know). She's a brilliant writer who is addressing topical political and cultural issues in Great Britain right now but is doing so with amazing character portraits and relationships at the heart of each book." – Alayne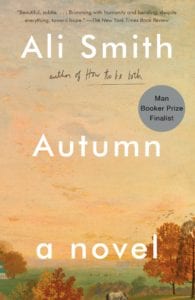 Bob
The Animal Keepers by Donn Behnke
"I'll let the description speak for itself." – Bob

The Animal Keepers tells the true story of the Stevens Point High School cross country team and their unforgettable journey through the 1985 season. The year takes an unexpected turn as this most unlikely hero leads them on a quest for a state title. Told from the perspective of a young coach this is a book about running, competing, and team building, but at its center this is the story of a young man with physical, cognitive, and emotional disabilities who loved to run, loved to compete, and most of all loved being part of a team.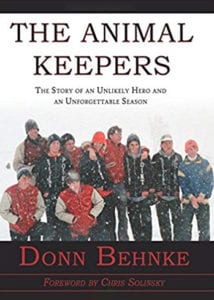 David
Monkeewrench by P. J. Tracy
"I am currently binging the Monkeewrench cyberthriller series, by mother-daughter writing duo P.J. Tracy (Traci and P.J. Lambrecht). Set in Minnesota, this nine-installment (and counting!) series is perfect for fans of William Kent Krueger or Brian Freeman, who love bringing some personal familiarity to the highways and byways along which fast-paced storytelling takes place."
– David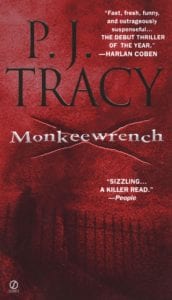 Greg
The Last Stone by Mark Bowden
"I just finished The Last Stone by Mark Bowden. Highly recommend it! A very disturbing (on many levels) look back at a horrific crime from the 1970s and the 30-year process of solving it. Absolutely gripping and a definite page-turner." – Greg

Keep a look out for future news about Mark Bowden from The Friends…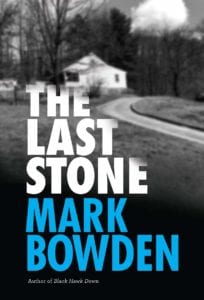 Julia
The Great Believers by Rebecca Makkai
"I loved every single moment of The Great Believers by Rebecca Makkai. It's an absolute masterclass of a novel. It's storyline is as devastating and gorgeous as life itself. An immersive read, you live, love, and lose right along with the characters. Read this book!"
– Julia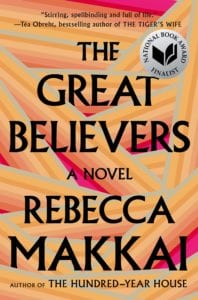 Katherine
The Moment of Lift: How Empowering Women Changes the World by Melinda Gates
"This book opened my eyes, broke my heart, and lifted my spirits all at the same time."
– Katherine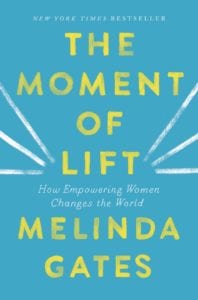 Kim
1Q84 by Haruki Murakami
"I've really enjoyed books by Haruki Murakami and would recommend 1Q84. Yes, it's long, but I had no trouble gliding through it. He has a way of making the other-worldly believable, and I loved the surreal, dream-like adventure."
– Kim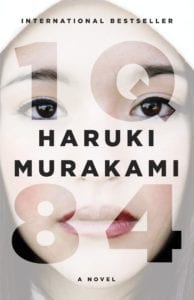 Laura
Happy Birthday, Madame Chapeau by Andrea Beaty and illustrated by David Roberts
"From the team behind Rosie Revere, Engineer, this exquisitely illustrated book shows how gestures of kindness blossom into friendship. The incredibly talented but lonely hatmaker, Madame Chapeau has just had her best bonnet seized by a crow—on her birthday nonetheless! As you follow Madame Chapeau through the streets of Paris, you see the community come together to help and a heartwarming gesture from a little girl that ignites a lasting friendship." – Laura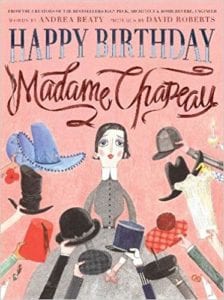 Liz
The Goldfinch by Donna Tartt
"It is hard to articulate why I loved this book so much. I think it was the unpredictability of the plot with its suspense, twists, and turns. Theo Decker is a great protagonist. I have been thinking so much about it lately because they have made it into a movie to be released in September of this year. I CANNOT WAIT! I also love the cover. Sometimes you CAN judge a book by its cover!"
– Liz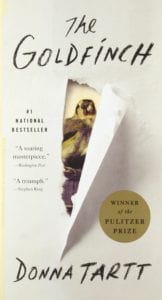 Rose
Summerland by Michael Chabon
"A friend recommended this young adult title to me as a great way to escape into another world and go on an adventure. It's a fun read so far and even has summer in the title, so it's perfect for this time of year." – Rose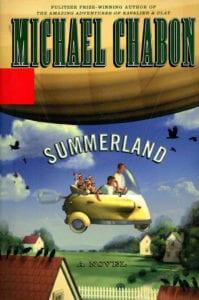 Sharon
Angry Housewives Eating Bon Bons by Lorna Landvik
"The characters are so funny and it feels so true to life." – Sharon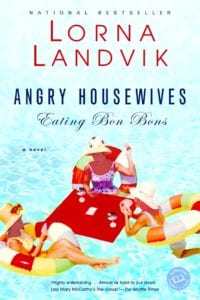 Stu
Otherwood by Pete Hautman
"I highly recommend the new book, Otherwood, from Pete Hautman. This young adult novel from the National and Minnesota Book Award winner, is a magical, mystery involving a young boy and his best friend, a girl who lives on the other side of the woods. It takes you to unexpected places and resolves the story in a gentle and compelling way. A good read for young teens and pre-teens, it is also a good, quick light book for adults. Plus, the main character's name is Stuey. How can you go wrong?" – Stu Wilson