We're so thrilled that Kate Mulgrew will join us for this year's Opus & Olives as emcee. In preparation for the big event, we asked Kate a few questions to help fans get to know her better. This is an #opusexclusive.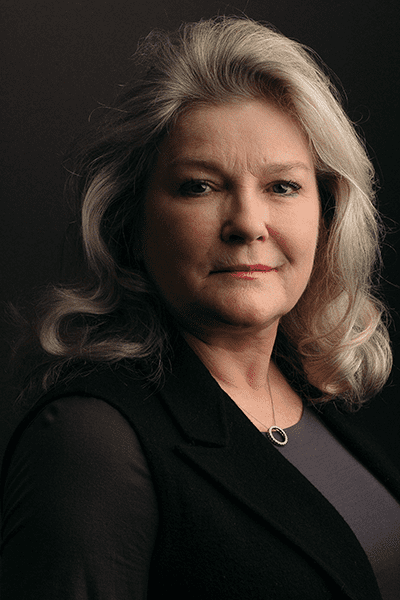 Tell us something that people might not know about you.
People may not know how much I love solitude. And the perfect antidote to solitude is a wonderful dinner party. These two seemingly contrary pleasures actually serve one another very well. After a day of writing or reading or reflecting, I go into the kitchen, pour myself a glass of wine, decide on a menu, invite six people who I adore, and let the devil take the hindmost.
What do you want people to know about this book?
If the reader comes away understanding the depth of my love for my family, he will have been well informed. The upshot of the book is this: sorrow binds as much as it destroys and true love transcends all grief.
Tell us what you love about libraries.
One of my earliest memories was sitting in the car next to my mother – I think it was an Oldsmobile Station wagon and driving the long miles into town where she would park the car under a shady tree in front of the Dubuque Library. Lost for hours among the stacks, I'd find myself a stool and, one by one, fingered the books that would lead me to intellectual and creative freedom. This all happened in the late summer days, in a small town in Iowa because my mother could not live without her burlap bag of library books.
Meet Kate and the rest of our bestselling lineup in person on October 13 at the RiverCentre in downtown Saint Paul!