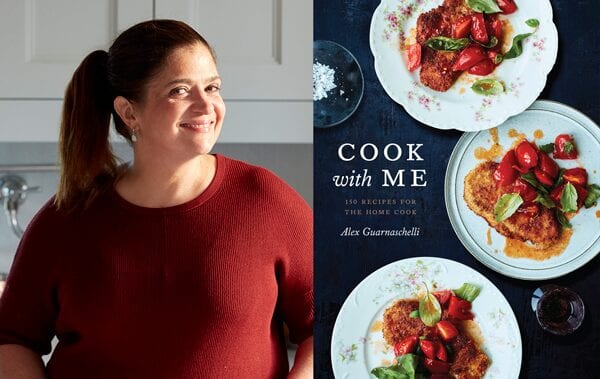 We're so thrilled that Alex Guarneschelli will join us for this year's virtual Opus & Olives gala. In preparation for the big event, we asked Alex a few questions to help you get to know her better.
Tell us something that people might not know about you.
Believe it or not, I love vintage cars! More specifically, I love American cars from the 60s and muscle cars too. I avidly watch car auctions. I find it soothing!

What do you want people to know about this book?
Cook With Me: 150 Recipes For The Home Cook is such a special cookbook to me. It is filled with recipes I grew up eating and some even inspired by classic movies! All of these recipes are for the home cook and meant to for your everyday repertoire. There are also fun desserts, slow cooker recipes, soups, salads and great cocktails. Many of the dishes are plated on my own china and serve ware that have been in my family for years. The photographer, Johnny Miller, brought the food to life. My goal was to make anyone feel they are going to "cook with me" and I think the goal is achieved!

Tell us what you love about libraries.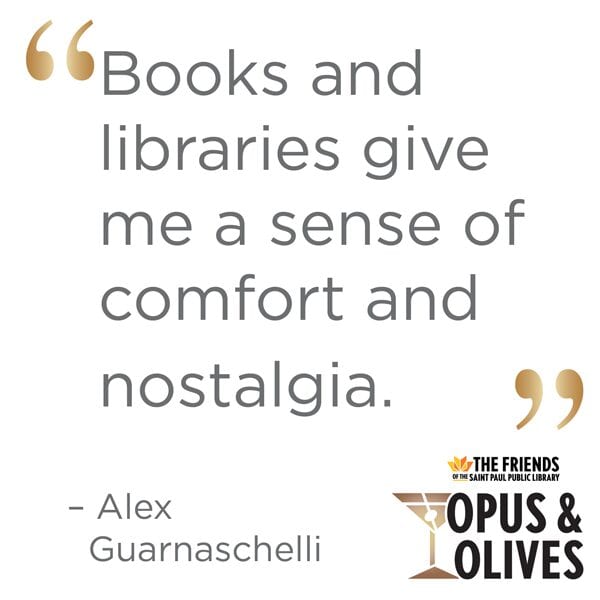 Books and libraries are so important to me. Growing up with a mother who is an illustrious cookbook editor, my childhood NYC apartment almost resembled a mini library. Any and every book imaginable lived in my childhood apartment. Books and libraries give me a sense of comfort and nostalgia. Libraries represent not only the opportunity to learn and escape reality for a moment, but also my childhood and my parents. Without all of those cookbooks hanging around, I might not have become a chef!