---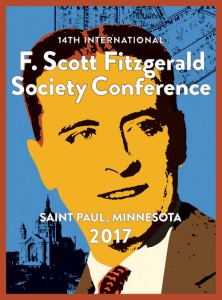 Please note this is a multi-day event.
The birthplace of F. Scott Fitzgerald – Saint Paul, Minnesota – is proud to host the 14th International F. Scott Fitzgerald Society Conference, June 25 through July 1, 2017. The conference, filled with fascinating papers and presentations from scholars from all over the world, will also include a "FitzFest" – seven days of public events and Fitzgerald-related fun! The local host organization, Fitzgerald in Saint Paul, has arranged for a week of activities to appeal to serious scholars, Fitzgerald aficionados, and newcomers/students alike. Visit the conference website for more information.
---
For more information, contact Fitzgerald in Saint Paul at info@fitzgeraldinsaintpaul.org, or visit www.fitzgeraldinsaintpaul.org. Fitzgerald in Saint Paul is dedicated to celebrating the life and literature of F. Scott Fitzgerald, the revered American author and cultural icon, in his hometown of Saint Paul.