When:
July 17, 2017 @ 4:30 pm – 7:30 pm
Contact:
Bailey Veesenmeyer
6125325423
Email
---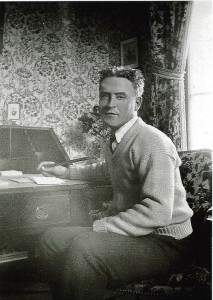 George Latimer Central Library
Bremer Room
June 24th through July 17th
Saturdays: 1:00-4:30 p.m.
Mondays: 4:30-7:30 p.m.
Thursdays: 10:00-1:00 p.m. 
Sight Unseen: Rare Photographs of F. Scott Fitzgerald with His Family and Friends is an exhibit presented in conjunction with the 14th International F. Scott Fitzgerald Society Conference in Saint Paul.  F. Scott Fitzgerald is considered one of America's greatest writers, and is known worldwide for his masterwork, The Great Gatsby.  Fitzgerald was born in Saint Paul in 1896, and the new exhibit provides glimpses into his life with his family and friends, including a number of early photos from his days in Minnesota.
The exhibit was curated by Shawn Sudia-Skehan, who collected the photos while researching a forthcoming book.  While some of the photographs presented in Sight Unseen may be readily recognizable, many are relatively rare.  Some have never been published before. Still others were selected for their relevance to Fitzgerald's years in Saint Paul. Because of the age of these pictures – and because the Fitzgeralds were not professional photographers – some of the original images were of poor quality or damaged. Restorers have done their best to improve these photographs for viewing in the exhibit.
A resident of Atlanta, curator Sudia-Skehan is a board member of the Scott and Zelda Fitzgerald Museum in Montgomery, Alabama.  Now retired after a distinguished career in non-profit public relations, she re-discovered Fitzgerald after re-reading The Great Gatsby for the first time as an adult.
Sight Unseen is presented by Fitzgerald in Saint Paul, The Saint Paul Public Library, and The Friends of the Saint Paul Public Library.  The photographs in the exhibit include reproductions from:
The Matthew J. and Arlyn Bruccoli Collection, Irvin Department of Rare Books and Special Collections, University of South Carolina;
Sara and Gerald Murphy Papers, Yale Collection of American Literature, Beinecke Rare Book and Manuscript Library;
The Reginald Marsh Collection, Smithsonian Archives of American Art;
The Baltimore News American Collection at the University of Maryland; and
The Minnesota Historical Society.
The photo exhibit will be on display in the Bremer Room on the 1st floor of the George Latimer Central Library. A gallery talk about the exhibit and presentation of the new book, F. Scott Fitzgerald in Minnesota, by Dave Page with photographs by Jeff Krueger, will be held on Sunday, July 16 at 2 p.m. Click here for more information on that event.
---
For more information, contact Fitzgerald in Saint Paul at info@fitzgeraldinsaintpaul.org, or visit www.fitzgeraldinsaintpaul.org. Fitzgerald in Saint Paul is dedicated to celebrating the life and literature of F. Scott Fitzgerald, the revered American author and cultural icon, in his hometown of Saint Paul.