Film Screening: "Just Eat It: A Food Waste Story"
When:
September 25, 2017 @ 7:00 pm
2017-09-25T19:00:00-05:00
2017-09-25T19:15:00-05:00
Where:
Metropolitan State University Library, Ecolab Room
645 E 7th St
St Paul, MN 55106
USA

Contact:
Bailey Veesenmeyer
651-222-3242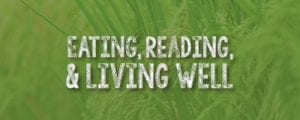 About the Event
Film Screening & Discussion: "Just Eat It: A Food Waste Story"
We all love food. As a society, we devour countless cooking shows, culinary magazines and foodie blogs. So how could we possibly be throwing nearly 50% of it in the trash?
Filmmakers and food lovers Jen and Grant dive into the issue of waste from farm, through retail, all the way to the back of their own fridge. After catching a glimpse of the billions of dollars of good food that is tossed each year in North America, they pledge to quit grocery shopping cold turkey and survive only on foods that would otherwise be thrown away. In a nation where one in 10 people is food insecure, the images they capture of squandered groceries are both shocking and strangely compelling. But as Grant's addictive personality turns full tilt towards food rescue, the 'thrill of the find' has unexpected consequences.
Featuring interviews with TED lecturer, author and activist Tristram Stuart and acclaimed author Jonathan Bloom, "Just Eat It" looks at our systemic obsession with expiry dates, perfect produce and portion sizes, and reveals the core of this seemingly insignificant issue that is having devastating consequences around the globe. "Just Eat It" brings farmers, retailers, inspiring organizations, and consumers to the table in a cinematic story that is equal parts education and delicious entertainment.
A moderated discussion follows the film.
About the Series
Eating, Reading and Living Well is an annual series of films, readings, and presentations for youth and adults focusing on learning to live a healthier life. Presented by The Friends of the Saint Paul Public Library and sponsored by Mississippi Market. Back to the Series >>.