Fireside Reading Series: Anika Fajardo
When:
February 19, 2020 @ 7:00 pm – 8:30 pm
2020-02-19T19:00:00-06:00
2020-02-19T20:30:00-06:00
Where:
Hamline Midway Library
1558 Minnehaha Avenue West
Saint Paul
MN 55104

Contact:
Wendy Werdin
651-366-6497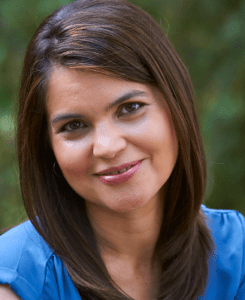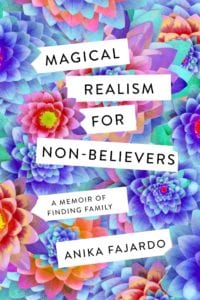 Anika Fajardo
Magical Realism for Non-Believers: A Memoir of Finding Family (Memoir)
Space is limited; registration is requested. You can register for this event only or any of the other series events below.
(When you enter your email, we can send you important event details and weather updates).
About the Book
He loved Colombia too much to leave it. The explanation from her Minnesotan mother was enough to satisfy a child's curiosity about her missing father. But at twenty-one, Anika Fajardo wanted more. She wanted to know her father better and to know what kind of country could have such a hold on him. And so, in 1995, Fajardo boarded a plane and flew to Colombia to discover a birthplace that was foreign to her and a father who was a stranger. There she learns that sometimes, no matter how many pieces you find, fitting together a family history isn't easy.
Set against the changing backdrops of Colombia and the American Midwest, her journey carries her back to the 1970s and the beginnings of her parents' broken marriage, and forward to the present day, where the magic and reality of love and heartache—and her own experience as a parent—await her.
About the Author
Fajardo was born in Colombia and raised in Minnesota. Her writing has been published in the anthologies Brief Encounters: A Collection of Contemporary Nonfiction and Sky Blue Water: Great Stories for Young Readers. She has earned awards from the Jerome Foundation, the Minnesota State Arts Board, and the Loft Literary Center. The manuscript for Magical Realism for Non-Believers was a finalist for the Bakeless Literary Prize in Creative Nonfiction. She lives in Minneapolis.
About the Series
With cookies in one hand and coffee in the other, cozy up for six weeks of free readings. The Fireside Reading Series, one of The Friends' longest-running and most popular events, annually highlights the work of some of Minnesota's finest writers who have published a new work in the previous year.
This season, we're asking our Fireside authors to talk about what our natural environment means to them. Our goal is to complement the citywide conversation happening this winter as part of Read Brave Saint Paul, an intergenerational reading program whose 2020 theme is our climate crisis.
This activity is made possible by the voters of Minnesota through a grant from the Metropolitan Regional Arts Council, thanks to a legislative appropriation from the arts and cultural heritage fund.
American Sign Language interpretation will be provided upon request with two weeks advance notice.
2020 Fireside Lineup
Wednesday, January 22
William Kent Krueger, This Tender Land
Wednesday, January 29
John Coy & Gaylord Schanilec, My Mighty Journey: A Waterfall's Story
Wednesday, February 5
Staci Lola Drouillard, Walking the Old Road: A People's History of Chippewa City and the Grand Marais Anishinaabe
Wednesday, February 12
Laurie Allmann, An Hour from Now
Wednesday, February 19
Anika Fajardo, Magical Realism for Non-Believers: A Memoir of Finding Family
Wednesday, February 26
Ed Bok Lee, Mitochondrial Night