Fireside Reading Series: Heid Erdrich
When:
February 24, 2021 @ 7:00 pm – 8:00 pm
2021-02-24T19:00:00-06:00
2021-02-24T20:00:00-06:00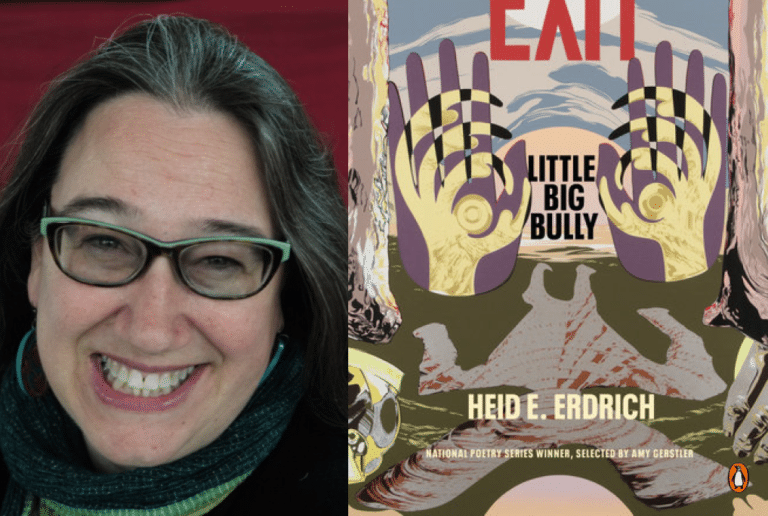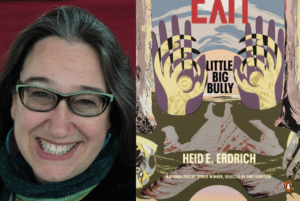 Wednesday, February 24th | 7:00pm
Little Big Bully by Heid Erdrich
Poetry
About the Book
Little Big Bully begins with a question asked of a collective and troubled we – how did we come to this? In answer, this book offers personal myth, American and Native American contexts, and allegories driven by women's resistance to narcissists, stalkers, and harassers. These poems are immediate, personal, political, cultural, even futuristic object lessons. What is truth now? Who are we now? How do we find answers through the smoke of human destructiveness? The past for Indigenous people, ecosystem collapse from near-extinction of bison, and the present epidemic of missing and murdered Indigenous women underlie these poems. Here, survivors shout back at useless cautionary tales with their own courage and visions of future worlds made well.
About the Author
Heid E. Erdrich is the author of seven collections of poetry. Her writing has won fellowships and awards from the National Poetry Series, Native Arts and Cultures Foundation, McKnight Foundation, Minnesota State Arts Board, Bush Foundation, Loft Literary Center, First People's Fund, and other honors. She has twice won a Minnesota Book Award for poetry. Erdrich edited the 2018 anthology New Poets of Native Nations from Graywolf Press. She grew up in Wahpeton, North Dakota and is Ojibwe enrolled at Turtle Mountain.
---
Fireside Reading Series
Great authors by the (virtual) fireside
Wednesdays | January 20th– February 24th, 2021 | FREE
via Zoom
thefriends.org/fireside
YouTube Playlist of 2021 Fireside Events
Cozy up in the comfort of your own home for six weeks of readings. Fireside Reading Series, ongoing in partnership with Hamline Midway Library for 27 years, highlights the work of some of Minnesota's finest writers who have published new work the previous year.
This activity is made possible by the voters of Minnesota through a grant from the Metropolitan Regional Arts Council, thanks to a legislative appropriation from the arts and cultural heritage fund.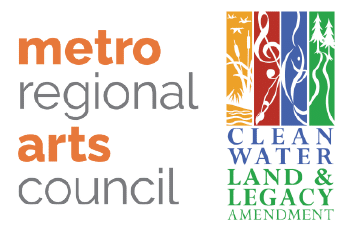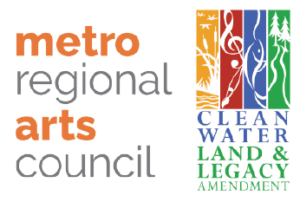 ---
All Fireside Events
Wednesday, January 20th | 7:00pm
Somewhere in the Unknown World: A Collective Refugee Memoir by Kao Kalia Yang
REGISTER HERE
Wednesday, January 27th  | 7:00pm
American Gospel by Lin Enger
REGISTER HERE
Wednesday, February 3rd | 7:00pm
How the Streets Were Made: Housing Segregation and Black Life in America by Yelena Bailey
REGISTER HERE
Wednesday, February 10th | 7:00pm
Tell Me Your Names and I Will Testify: Essays by Carolyn Holbrook
REGISTER HERE
Wednesday, February 17th | 7:00pm
Village of Scoundrels by Margi Preus
REGISTER HERE
Wednesday, February 24th | 7:00pm
Little Big Bully by Heid Erdrich
REGISTER HERE