Fireside Reading Series: Margi Preus
When:
February 17, 2021 @ 7:00 pm – 8:00 pm
2021-02-17T19:00:00-06:00
2021-02-17T20:00:00-06:00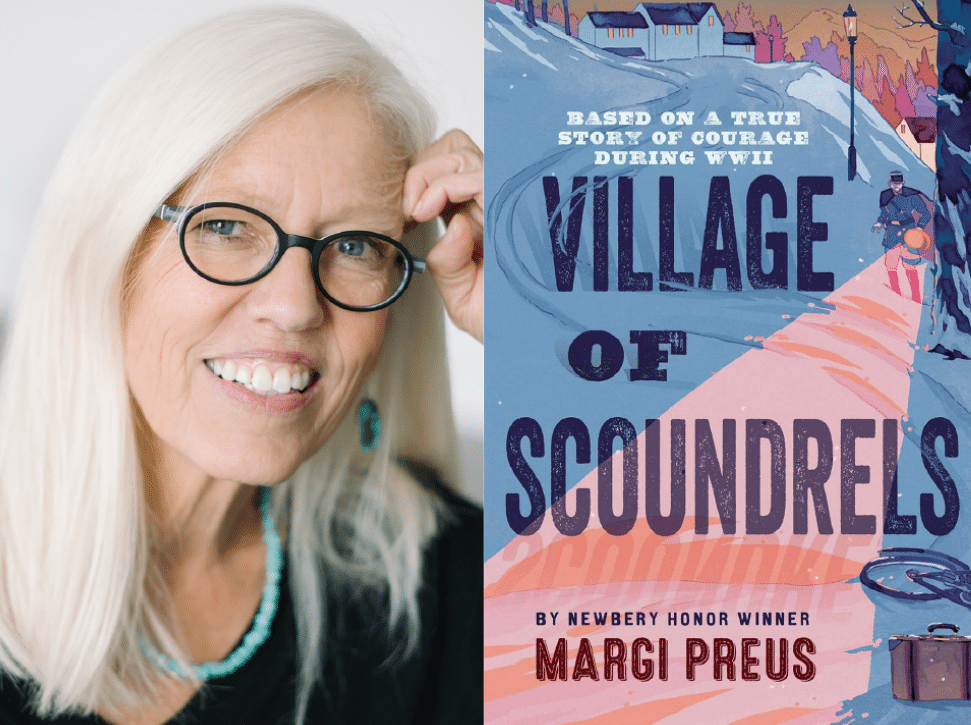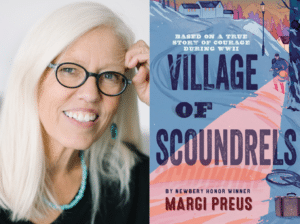 Wednesday, February 17th | 7:00pm
Village of Scoundrels by Margi Preus
Fiction

About the Book
Based on the true story of the French villagers in WWII who saved thousands of Jews, this novel tells how a group of young teenagers stood up for what was right. Forging documents, smuggling people over the border, carrying messages for the French Resistance – the teenagers of Les Lauzes find ways of helping the refugees in their midst.
For the first years of the German Occupation the remoteness of their village offers them a certain amount of protection, and the townspeople take on the task of sheltering Jewish children rescued from French concentration camps. But as the Nazi occupiers infiltrate every corner of France, the noose tightens and the operation becomes increasingly perilous.
About the Author
The Fireside Reading Series will feature Margi and her special guest Nelly Trocmé Hewett, who was an invaluable resource and inspiration for Margi's latest YA novel, Village of Scoundrels.
Margi Preus is the New York Times bestselling author of the Newbery Honor book Heart of a Samurai and other notable books for young readers, including the Minnesota Book Award winning West of the Moon. Her books have been honored as ALA/ALSC Notables, selected as an NPR Backseat Book Club pick, chosen for community reads, and translated into several languages. New in 2020 are Village of Scoundrels, The Littlest Voyageur, and The Silver Box, part of the Enchantment Lake mystery series. She lives in Duluth where she can be found skiing, hiking, canoeing, or sitting quietly with a book in her lap.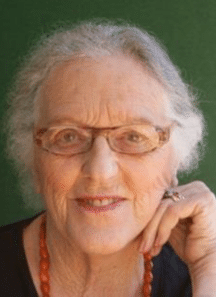 Margi will be joined by Nelly Trocmé Hewett, daughter of André and Magda Trocmé, who were instrumental in the rescue and sheltering effort in the village of Le Chambon-sur-Lignon. Nelly grew up in the village and was a teenager during WWII. She lives in St. Paul.
---
Fireside Reading Series
Great authors by the (virtual) fireside
Wednesdays | January 20th– February 24th, 2021 | FREE
via Zoom
thefriends.org/fireside
YouTube Playlist of 2021 Fireside Events
Cozy up in the comfort of your own home for six weeks of readings. Fireside Reading Series, ongoing in partnership with Hamline Midway Library for 27 years, highlights the work of some of Minnesota's finest writers who have published new work the previous year.
This activity is made possible by the voters of Minnesota through a grant from the Metropolitan Regional Arts Council, thanks to a legislative appropriation from the arts and cultural heritage fund.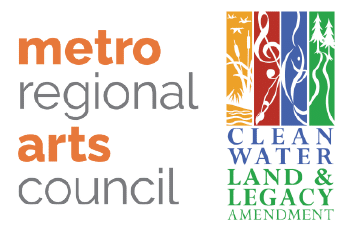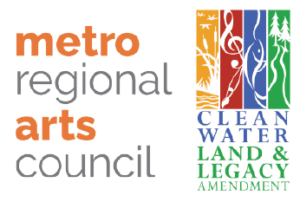 ---
All Fireside Events
Wednesday, January 20th | 7:00pm
Somewhere in the Unknown World: A Collective Refugee Memoir by Kao Kalia Yang
REGISTER HERE
Wednesday, January 27th  | 7:00pm
American Gospel by Lin Enger
REGISTER HERE
Wednesday, February 3rd | 7:00pm
How the Streets Were Made: Housing Segregation and Black Life in America by Yelena Bailey
REGISTER HERE
Wednesday, February 10th | 7:00pm
Tell Me Your Names and I Will Testify: Essays by Carolyn Holbrook
REGISTER HERE
Wednesday, February 17th | 7:00pm
Village of Scoundrels by Margi Preus
REGISTER HERE
Wednesday, February 24th | 7:00pm
Little Big Bully by Heid Erdrich
REGISTER HERE