The Friends of the Saint Paul Public Library is pleased to announce the winners in all nine categories for the 29th Annual Minnesota Book Awards, presented this year by sponsor Education Minnesota. Presented on Saturday, April 8, at the 29th Annual Minnesota Book Awards Ceremony, the winners for each category are below.
Click here to see all the 2017 finalists.
Children's Literature, sponsored by Books For Africa: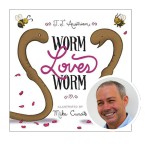 Worm Loves Worm by J.J. Austrian, illustrated by Mike Curato (Balzer + Bray/ HarperCollins Publishers)
When a worm meets a special worm and they fall in love, you know what happens next. They get married! But their friends want to know – who will wear the dress? And who will wear the tux? The answer is: it doesn't matter. Because worm loves worm. This irresistible picture book is a celebration of love in all its splendid forms. J.J. Austrian is a graduate of Hamline University's masters of fine arts program in creative writing for children and young adults. This is his first picture book.
General Nonfiction, sponsored by the College of Saint Benedict Literary Arts Institute and Saint John's University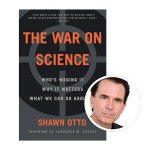 The War on Science: Who's Waging It, Why It Matters, What We Can Do About It by Shawn Otto (Milkweed Editions*)
At the very time we need them most, scientists and the idea of objective knowledge are being bombarded by a vast, well-funded, three-part war on science. Otto's provocative book investigates the historical, social, philosophical, political, and emotional reasons for why and how evidence-based politics are in decline and authoritarian politics are once again on the rise, and offers a vision, an argument, and compelling solutions to bring us to our collective senses, before it's too late. Otto is an award-winning science advocate, educator, and speaker. He is the author of Fool Me Twice: Fighting the Assault on Science in America, winner of a Minnesota Book Award, and a novel, Sins of Our Fathers.
Genre Fiction, sponsored by Macalester College: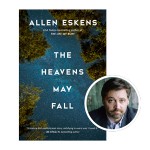 The Heavens May Fall by Allen Eskens (Seventh Street Books/Prometheus Books)
Eskens revisits characters from The Life We Bury in a mystery full of twists and turns, vividly told from two opposing perspectives. Detective Max Rupert and attorney Boady Sanden's longtime friendship is being pushed to the breaking point. Max is convinced that Jennavieve Pruitt was killed by her husband, Ben. Boady is equally convinced that Ben, his client, is innocent. As the case unfolds, the two are forced to confront their own personal demons, and their friendship will never be the same. Eskens is also the author of The Life We Bury, a Minnesota Book Award finalist, and The Guise of Another. He was a practicing criminal defense attorney for 25 years.
Memoir & Creative Nonfiction, sponsored by Faegre Baker Daniels: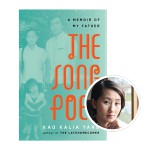 The Song Poet: A Memoir of My Father by Kao Kalia Yang (Metropolitan Books/Henry Holt and Company)
Yang retells the life of her father, Bee Yang, the song poet – a Hmong refugee in Minnesota, driven from the mountains of Laos by America's Secret War.  Bee sings the life of his people through the war-torn jungle and a Thai refugee camp. But in a St. Paul housing project, and with the death of Bee's mother, the songs leave him for good. The Song Poet is a love story – of a daughter for her father, a father for his children, a people for their land, their traditions, and all that they have lost. Yang is also the author of The Latehomecomer: A Hmong Family Memoir, which was a finalist for the PEN/John Kenneth Galbraith Award and the Asian American Literary Award, and received the 2009 Minnesota Book Award.
Middle Grade Literature, sponsored by Education Minnesota: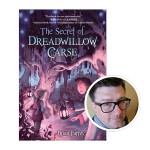 The Secret of Dreadwillow Carse by Brian Farrey (Algonquin Young Readers/Algonquin Books of Chapel Hill)
In the center of the verdant Monarchy lies Dreadwillow Carse, a desolate bog the people of the land do their best to ignore. Little is known about it except an ominous warning: If any monarch enters Dreadwillow Carse, then the Monarchy will fall. 12-year-old Princess Jeniah yearns to know what the marsh could conceal that might topple her family's thousand-year reign. In this thrilling modern fairytale, Farrey has created an exciting new world where friendship is more powerful than fate and the most important thing is to question everything. Brian Farrey is the author of the Vengekeep Prophecies series and the Stonewall Honor Book and Minnesota Book Award-winner With or Without You.
Minnesota Nonfiction, sponsored by Saint Mary's University of Minnesota: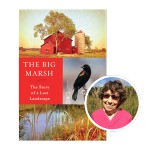 The Big Marsh: The Story of a Lost Landscape by Cheri Register (Minnesota Historical Society Press*)
Under the corn and soybean fields of southern Minnesota lies the memory of vast, age-old wetlands, drained away over the last 130 years in the name of agricultural progress. After stumbling upon her great-grandfather's scathing critique of the draining, Register uncovers the stories of life on the Big Marsh and of the "connivers" who plotted its end: the Minneapolis land developer, his local fixer, an Illinois banker, and the lovelorn local lawyer who did their footwork. The Big Marsh shows the enduring value of wild places and the importance of the fight to preserve them, both then and now. Register is also the author of Packinghouse Daughter, which won a Minnesota Book Award and an American Book Award.
Novel & Short Story, sponsored by Fitzgerald in Saint Paul: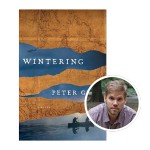 Wintering by Peter Geye (Alfred A. Knopf/Penguin Random House)
When elderly, demented Harry Eide escapes his sickbed and vanishes into the forbidding, northernmost wilderness that surrounds the town of Gunflint, Minnesota, he instantly changes the Eide family, and many other lives, forever. He'd done this once before, more than 30 years earlier, fleeing a crumbling marriage and bringing along Gustav, his eighteen-year-old son. Gus, many years later, relates their story to Berit Lovig, who'd spent much of her life waiting for Harry. Geye has created an epic tale – a love story spanning 60 years, generations' worth of feuds, and secrets withheld and revealed. Geye is also the author of the novels Safe from the Sea and Lighthouse Road.
Poetry, sponsored by Wellington Management, Inc.: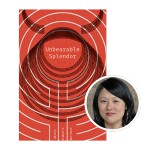 Unbearable Splendor by Sun Yung Shin (Coffee House Press*)
Who is guest, and who is host? Adoption, Antigone, zombies, clones, and minotaurs – all are building blocks, forming and reforming our ideas in Shin's groundbreaking new collection. Her work navigates the line between verse and prose, as cerebral as it is emotional. Shin is also the author of poetry collections Rough, and Savage and Skirt Full of Black, which won an Asian American Literary Award and was a finalist for the Minnesota Book Award. She is the editor of the anthology A Good Time for the Truth: Race in Minnesota.
Young Adult Literature, sponsored by Brainfuse: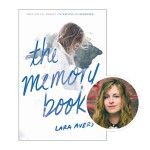 The Memory Book by Lara Avery (Poppy/Little, Brown and Company)
Sammie is a girl with a plan: the gifted high school valedictorian is going to escape her small Vermont town for NYU. But that is before she is diagnosed with a degenerative disease – Niemann-Pick Type C, a rare disease that kills most who are afflicted by the age of 20, and which causes memory loss as one of its primary symptoms. Told in letters to herself, the Future Sam, this heartfelt, funny, and bittersweet novel chronicles both the path of her disease and the major events and little details of her life over the summer that was supposed to be pre-college. Avery is the author of A Million Miles Away and Anything But Ordinary. She lives in Minneapolis, where she is a contributor at Revolver, and at work on her next novel.
* Denotes a Minnesota-based Publisher
 Congratulations to all the winners and finalists!