The Friends of the Saint Paul Public Library announced the finalists for the 29th Annual Minnesota Book Awards on Saturday, January 28, 2017. Winners, listed first in each category below, were announced on April 8, 2017.
To view all the submissions for the 2017 awards, click here.
---
Children's Literature, sponsored by Books For Africa:
Worm Love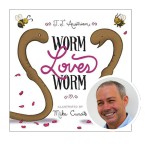 s Worm by J.J. Austrian, illustrated by Mike Curato (Balzer + Bray/ HarperCollins Publishers)
WINNER
When a worm meets a special worm and they fall in love, you know what happens next. They get married! But their friends want to know – who will wear the dress? And who will wear the tux? The answer is: it doesn't matter. Because worm loves worm. This irresistible picture book is a celebration of love in all its splendid forms. J.J. Austrian is a graduate of Hamline University's masters of fine arts program in creative writing for children and young adults. This is his first picture book.
Tell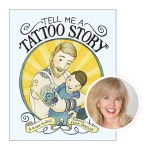 Me a Tattoo Story by Alison McGhee, illustrated by Eliza Wheeler (Chronicle Books)
A father tells his young son the story behind each of his tattoos. There's one from a favorite book his mother used to read him, one from something his father used to tell him, and one from the longest trip he ever took. And finally, there's a little heart with numbers inside – which might be the best tattoo of all. In this beautiful conversation between parent and child, some very special tattoos illustrate an ode to all that's indelible – ink and love. McGhee is also the New York Times bestselling author of Someday, Little Boy, Star Bright, Only a Witch Can Fly, and Making a Friend. She is a four-time Minnesota Book Award winner.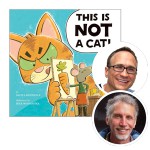 This is NOT a Cat! By David LaRochelle, illustrated by Mike Wohnoutka (Sterling Children's Books/Sterling Publishing)
Welcome to mouse school, where the first lesson is recognizing DANGER! And that means CAT. The teacher shows her students pictures of things that are – and are not – a kitty: a butterfly, a carrot, a bunny, a chicken. Her lesson is going as planned…until something enters the classroom that makes them all sCATter. But is their unwelcome guest really a cat? LaRochelle has received numerous awards for his work, including three Minnesota Book Awards. His other books include The Best Pet of All, 1+1=5 and Other Unlikely Additions, Arlos ARTrageous Adventure!, and Moo! Mike Wohnoutka is also a previous Minnesota Book Award winner, and is the author and illustrator of Little Puppy and the Big Green Monster and Dad's First Day, both Book Award finalists.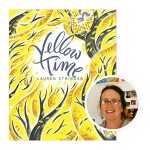 Yellow Time by Lauren Stringer (Beach Lane Books/Simon & Schuster)
Children and animals alike excitedly anticipate yellow time, when the trees release their colorful leaves to blanket the earth, crows raise their voices joyfully from the bare branches, and squirrels busy themselves preparing their nests for winter. This lyrical celebration of the beauty and fun of autumn is sure to become a perennial fall favorite. Stringer is the recipient of three Minnesota Book Awards and the author of Winter is the Warmest Season and When Stravinsky Met Nijinsky. She has also illustrated numerous award-winning picture books, including Deer Dancer by Mary Lyn Ray and Tell Me About Your Day Today by Mem Fox.
---
General Nonfiction, sponsored by the College of Saint Benedict Literary Arts Institute and Saint John's University
The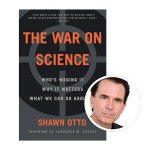 War on Science: Who's Waging It, Why It Matters, What We Can Do About It by Shawn Otto (Milkweed Editions*)
WINNER
At the very time we need them most, scientists and the idea of objective knowledge are being bombarded by a vast, well-funded, three-part war on science. Otto's provocative book investigates the historical, social, philosophical, political, and emotional reasons for why and how evidence-based politics are in decline and authoritarian politics are once again on the rise, and offers a vision, an argument, and compelling solutions to bring us to our collective senses, before it's too late. Otto is an award-winning science advocate, educator, and speaker. He is the author of Fool Me Twice: Fighting the Assault on Science in America, winner of a Minnesota Book Award, and a novel, Sins of Our Fathers.
Canoes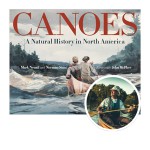 : A Natural History in North America by Mark Neuzil and Norman Sims (University of Minnesota Press*)
This is the story of the canoe, that singular American artifact so little changed over time. Featured here are canoes old and new, from birch bark to dugout to carbon fiber; the people who made them; and the adventures they shared. With features of technology, industry, art, and survival, the canoe carries us deep into the natural and cultural history of North America. Neuzil is professor of communication and journalism at the University of St. Thomas in St. Paul. He is the author, coauthor, or editor of seven books and a frequent writer and speaker on environmental themes. Sims is a retired honors professor from the University of Massachusetts Amherst and a past president of the International Association for Literary Journalism Studies. He lives in Massachusetts.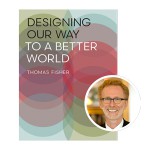 Designing Our Way to a Better World by Thomas Fisher (University of Minnesota Press*)
If what we need now is a better world – functioning schools, working infrastructure, thriving cities – why not design one? Fisher shows how the principles of design apply to services and systems that seem to evolve naturally, systems whose failures sometimes seem as arbitrary and inevitable as the weather. Designing Our Way to a Better World reveals the power of design to open up better futures than the unsustainable and inequitable one we now face. Fisher is the former dean of the College of Design and the new director of the Metropolitan Design Center at the University of Minnesota. He is the author of several books, including Designing to Avoid Disaster: The Nature of Fracture-Critical Design.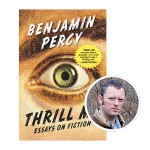 Thrill Me: Essays on Fiction by Benjamin Percy (Graywolf Press*)
In his first book of nonfiction, Percy challenges the notion that literary and genre fiction are somehow mutually exclusive. In fifteen essays on the craft of fiction, he looks to disparate sources such as Jaws, Blood Meridian, and The Girl with the Dragon Tattoo to discover how contemporary writers engage issues of plot, suspense, momentum, and the speculative, as well as character, setting, and dialogue. An urgent and entertaining missive on craft, Thrill Me brims with Percy's distinctive blend of anecdotes, advice, and close reading, all in the service of one dictum: thrill the reader. Percy is the author of three novels, most recently The Dead Lands, a Minnesota Book Award finalist, as well as two books of short stories.
---
Genre Fiction, sponsored by Macalester College:
The H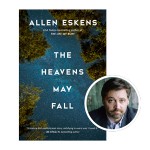 eavens May Fall by Allen Eskens (Seventh Street Books/Prometheus Books)
WINNER
Eskens revisits characters from The Life We Bury in a mystery full of twists and turns, vividly told from two opposing perspectives. Detective Max Rupert and attorney Boady Sanden's longtime friendship is being pushed to the breaking point. Max is convinced that Jennavieve Pruitt was killed by her husband, Ben. Boady is equally convinced that Ben, his client, is innocent. As the case unfolds, the two are forced to confront their own personal demons, and their friendship will never be the same. Eskens is also the author of The Life We Bury, a Minnesota Book Award finalist, and The Guise of Another. He was a practicing criminal defense attorney for 25 years.
The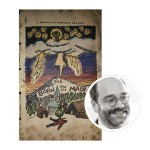 Born and the Made by Robert Spande (self-published)
A teacher is murdered in the small town of Copeland, a community secluded by its surrounding forest, and her students, Johnny, who loved her, and his sister Cot pursue the killer. Spande's expansive and genre-bending novel looks deep into the perspectives and lives of the residents of Copeland, a place which holds many more mysteries to be unearthed. Spande is a police and fire 911 dispatcher. The Born and the Made is his first novel.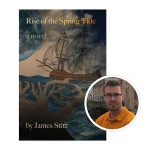 Rise of the Spring Tide by James Stitt (self-published)
Shikha lives a lonely life, but not quite solitary. Inside her, something slumbers, while her sister Faria, half a world away, can hear her thoughts and feel her emotions. As a vagabond geneticist who has bounced from institution to institution, she sits on the cusp of discovering the mystery of her own DNA. Her sister has traversed the Middle East and the Indian subcontinent collating local myths and researching ancient cultures. Their quest, spanning 400 years, has led them on a trail that has both been intentionally obscured, yet seemingly left for them to discover. Loosely structured along the lines of a diary, Rise of the Spring Tide moves from past to present and back again, building to its final crescendo. Stitt is also the author of Sagar's Tale.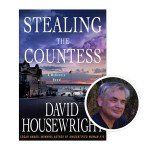 Stealing the Countess by David Housewright (Minotaur Books/St. Martin's Press)
In private investigator Rushmore McKenzie's thirteenth adventure, he's been asked to find a stolen Stradivarius, known as the Countess Borromeo, which only the violinist seems to want him to find. Though it's not his usual sort of case, McKenzie is intrigued and decides to help, which means going against the local police, the insurance company, the FBI's Art Crime division, and his own lawyer's advice. And, as he quickly learns, there's a lot more going on than the mere theft of a priceless instrument. Housewright is the author of 19 novels, is an Edgar Award winner, and winner of three previous Minnesota Book Awards.
---
Memoir & Creative Nonfiction, sponsored by Faegre Baker Daniels:
The Song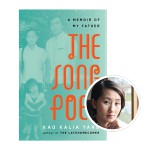 Poet: A Memoir of My Father by Kao Kalia Yang (Metropolitan Books/Henry Holt and Company)
WINNER
Yang retells the life of her father, Bee Yang, the song poet – a Hmong refugee in Minnesota, driven from the mountains of Laos by America's Secret War.  Bee sings the life of his people through the war-torn jungle and a Thai refugee camp. But in a St. Paul housing project, and with the death of Bee's mother, the songs leave him for good. The Song Poet is a love story – of a daughter for her father, a father for his children, a people for their land, their traditions, and all that they have lost. Yang is also the author of The Latehomecomer: A Hmong Family Memoir, which was a finalist for the PEN/John Kenneth Galbraith Award and the Asian American Literary Award, and received the 2009 Minnesota Book Award.
I Li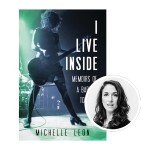 ve Inside: Memoirs of a Babe in Toyland by Michelle Leon (Minnesota Historical Society Press*)
When Leon first saw Lori Barbero and Kat Bjelland perform, she "knew that was it, it was everything." She got herself a bass, taught herself to play – and before she knew it, was performing around the Twin Cities and across the globe. In I Live Inside, Leon describes in vivid, lyrical prose her life with Babes in Toyland, set in counterpoint to her memories as a shy, awkward child growing up in the Minneapolis suburbs. This gripping, moving story provides a peek inside the life of a musician and inside a young woman in search of herself. Leon is a freelance writer, musician, and teacher whose writing has appeared in City Pages, The First Time I heard David Bowie, Saint Paul Almanac, VitaMN, Haute Dish and Your Flesh magazine.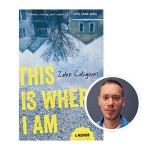 This is Where I Am: A Memoir by Zeke Caligiuri (University of Minnesota Press*)
Prison is where Zeke Caligiuri is. Powerderhorn Park in South Minneapolis, dubbed "Murderapolis" the year he turned eighteen, is where he came from. This is Where I Am is Caligiuri's clear-eyed account of how he got from there to here, how a boy who had every hope went from dreaming of freedom to losing it, along with nearly everything and everyone he loved. Caligiuri is the recipient of several awards through the annual PEN Prison Writing Contest. His work has been published in numerous collections, and he continues to write while incarcerated at the Faribault Correctional Facility in Minnesota.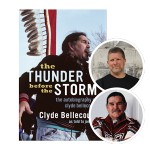 The Thunder Before the Storm: The Autobiography of Clyde Bellecourt by Clyde Bellecourt, as told to Jon Lurie (Minnesota Historical Society Press*)
The American Indian Movement (AIM) burst onto the scene in the late 1960s as indigenous people across the country began to demand what is rightfully theirs. Bellecourt, whose Ojibwe name translates as "The Thunder Before the Storm," is one of its cofounders and iconic leaders. This powerful autobiography provides an intimate narrative of his childhood on the White Earth Reservation, his long journey through the prison system, and his embodiment of "confrontation politics" in waging war against entrenched racism. Jon Lurie is an educator and journalist, a staff writer for The Circle and has written for numerous other publications.
---
Middle Grade Literature, sponsored by Education Minnesota:
The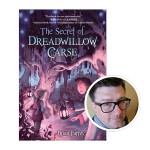 Secret of Dreadwillow Carse by Brian Farrey (Algonquin Young Readers/Algonquin Books of Chapel Hill)
WINNER
In the center of the verdant Monarchy lies Dreadwillow Carse, a desolate bog the people of the land do their best to ignore. Little is known about it except an ominous warning: If any monarch enters Dreadwillow Carse, then the Monarchy will fall. 12-year-old Princess Jeniah yearns to know what the marsh could conceal that might topple her family's thousand-year reign. In this thrilling modern fairytale, Farrey has created an exciting new world where friendship is more powerful than fate and the most important thing is to question everything. Brian Farrey is the author of the Vengekeep Prophecies series and the Stonewall Honor Book and Minnesota Book Award-winner With or Without You.
Litt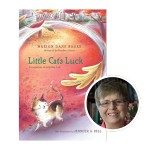 le Cat's Luck by Marion Dane Bauer, illustrated by Jennifer A. Bell (Simon & Schuster Books for Young Readers/Simon & Schuster)
When a golden leaf teases Patches, dancing just out of reach, the little house cat can't resist. So away she goes – chasing the leaf out into the great, wide world, on a journey her heart tells her she must follow. But the great outdoors is bigger than Patches ever could have imagined. When Patches's search leads her to surprising places, she may just need a bit of luck on her side. Bauer is the author of nearly 100 books, ranging from board books to young adult novels, including On My Honor, which won a Newbery Honor in 1987. She is the recipient of four Minnesota Book Awards.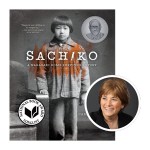 Sachiko: A Nagasaki Bomb Survivor's Story by Caren Stelson (Carolrhoda Books/Lerner Publishing Group*)
August 9, 1945, began like any other day for six-year-old Sachiko. Her country was at war, she didn't have enough to eat. At 11:01 a.m., she was playing outdoors with four other children. Moments later, those children were all dead. An atomic bomb had exploded just half a mile away. Based on extensive interviews with Sachiko Yasui, Stelson shares the true story of a young girl who survived the atomic bomb and chronicles her long journey to find peace. Stelson has had a long career in education, as a teacher, writer-in-residence, and freelance writer. She received her MFA in Writing for Children and Young Adults at Hamline University.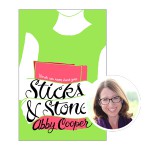 Sticks & Stones by Abby Cooper (Farrar Straus Giroux/Macmillan)
Ever since she was a baby, the words people use to describe Elyse have instantly appeared on her arms and legs. At first it was just CUTE and ADORABLE, but as she's gotten older and kids have gotten meaner, words like LOSER and PATHETIC appear. Now, at age twelve, when Elyse is starting middle school, she receives an anonymous note saying, "I know who you are, and I know what you're dealing with. I want to help." Can Elyse figure out who is sending the notes – and how to be happy with herself? Cooper is a former teacher and school librarian. This is her first novel.
---
Minnesota Nonfiction, sponsored by Saint Mary's University of Minnesota: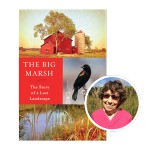 The Big Marsh: The Story of a Lost Landscape by Cheri Register (Minnesota Historical Society Press*)
WINNER
Under the corn and soybean fields of southern Minnesota lies the memory of vast, age-old wetlands, drained away over the last 130 years in the name of agricultural progress. After stumbling upon her great-grandfather's scathing critique of the draining, Register uncovers the stories of life on the Big Marsh and of the "connivers" who plotted its end: the Minneapolis land developer, his local fixer, an Illinois banker, and the lovelorn local lawyer who did their footwork. The Big Marsh shows the enduring value of wild places and the importance of the fight to preserve them, both then and now. Register is also the author of Packinghouse Daughter, which won a Minnesota Book Award and an American Book Award.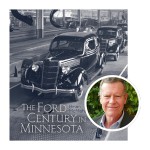 The Ford Century in Minnesota by Brian McMahon (University of Minnesota Press*)
In 1903, Stephen Tenvoorde signed a contract to sell "Fordmobiles" at his bicycle shop in St. Cloud, Minnesota. Four generations later, the Tenvoorde family still operates what is now the oldest Ford dealership in the world. McMahon chronicles the intertwined fortunes of the company and the state during that century and documents the company's transformation through the Depression, the rise of the United Auto Workers Union, World War II, women joining the workforce, competition from imported cars, globalization, outsourcing, and the closing of the plant. McMahon, a trained architect, has lectured and written extensively on industry, urban history, and architecture.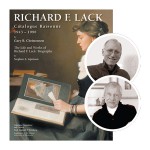 Richard F. Lack: Catalogue Raisonné 1943-1998 by Gary B. Christensen, biography by Stephen A. Gjertson (Afton Historical Society Press*)
Richard F. Lack was one of the most important and distinguished artists of the last half of the twentieth century. Over the span of 63 years he completed more than 1,300 paintings, drawings, sketches, studies, etchings, woodcuts, and watercolors. The Richard F. Lack: Catalogue Raisonné documents his achievements in the best way possible, by showcasing his work and his views about painting – its past, its future, and the training of painters. Christensen is an art director and graphic designer who has produced all the publications for The American Society of Classical Realism. Gjertson is an award-winning artist and author and is listed in Who's Who in American Art.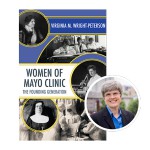 Women of Mayo Clinic: The Founding Generation by Virginia M. Wright-Peterson (Minnesota Historical Society Press*)
The story of Mayo Clinic begins on the Minnesota prairie following a devastating tornado in 1883. It also begins with the women who joined the growing practice as physicians, as laboratory researchers, as developers of radium therapy and cancer treatments, and as innovators in virtually all aspects of patient care, education, and research. Women of Mayo Clinic traces those early days from the perspectives of more than 40 women who were instrumental in the world-renowned medical center's development. Wright-Peterson is a member of the writing faculty at the University of Minnesota Rochester, and has written for Minnesota Public Radio, the Rochester Post-Bulletin, and the Twin Cities Daily Planet.
---
Novel & Short Story, sponsored by Fitzgerald in Saint Paul:
W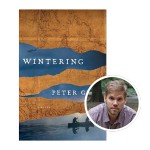 intering by Peter Geye (Alfred A. Knopf/Penguin Random House)
WINNER
When elderly, demented Harry Eide escapes his sickbed and vanishes into the forbidding, northernmost wilderness that surrounds the town of Gunflint, Minnesota, he instantly changes the Eide family, and many other lives, forever. He'd done this once before, more than 30 years earlier, fleeing a crumbling marriage and bringing along Gustav, his eighteen-year-old son. Gus, many years later, relates their story to Berit Lovig, who'd spent much of her life waiting for Harry. Geye has created an epic tale – a love story spanning 60 years, generations' worth of feuds, and secrets withheld and revealed. Geye is also the author of the novels Safe from the Sea and Lighthouse Road.
The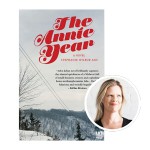 Annie Year by Stephanie Wilbur Ash (Unnamed Press)
Tall, trusted Tandy Caide, CPA, is a long-time patron of the arts in her town, which is why you will find her sitting in the front row of the high school's annual musical production. But embarking on an affair with the new vocational agriculture teacher leads to instant repercussions in Tandy's small town. Soon she is dealing with the secrets of an old lover, her husband's breakdown, and exploding meth labs, all somehow tied to her ex-best friend's daughter – the star of this year's "Annie." As Tandy pieces together the puzzle that has become her life, it becomes clear she must embark on a journey of self-discovery that might even include leaving town for good. Ash is a former editor at Mpls.St.Paul Magazine. She lives in Minneapolis and Mankato, and this is her first novel.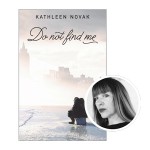 Do Not Find Me by Kathleen Novak (The Permanent Press)
When Gigi Paulo arrives in New York from his home in northern Minnesota he is immediately drawn to a girl he sees in a bar near Penn Station. Two years later he meets her at a party – and  their brief, tumultuous affair leads him to flee Manhattan with a broken heart.  After he dies, his daughter uncovers her father's desire for this unknown woman, leaving her to question the inherent perils of his life as well as her own. Do Not Find Me moves between the voices of Gigi Paulo and his daughter with a compelling grace, its haunting undercurrents remaining long after the story has ended. Novak is a poet and writer who grew up on the iron mining range of northern Minnesota. She has worked as an English teacher, independent marketing consultant and freelance writer, and her poems have been published widely in small literary magazines nationally.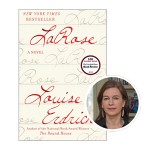 LaRose by Louise Erdrich (HarperCollins Publishers)
Erdrich's latest novel is an emotionally haunting contemporary tale of a tragic accident, a demand for justice, and a profound act of atonement with ancient roots in Native American culture. After accidentally killing his neighbor's son, Landreaux Iron follows an ancient means of retribution and gives his own son, LaRose, to his neighbor. As the years pass, LaRose becomes the linchpin linking the Irons and the Raviches, and eventually their mutual pain begins to heal, until a vengeful man threatens the tenuous peace that has kept these two fragile families whole. Erdrich is the author of 15 novels as well as volumes of poetry, children's books, short stories, and a memoir of early motherhood. She is a five-time Minnesota Book Award winner.
---
Poetry, sponsored by Wellington Management, Inc.:
Unb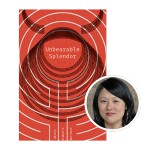 earable Splendor by Sun Yung Shin (Coffee House Press*)
WINNER
Who is guest, and who is host? Adoption, Antigone, zombies, clones, and minotaurs – all are building blocks, forming and reforming our ideas in Shin's groundbreaking new collection. Her work navigates the line between verse and prose, as cerebral as it is emotional. Shin is also the author of poetry collections Rough, and Savage and Skirt Full of Black, which won an Asian American Literary Award and was a finalist for the Minnesota Book Award. She is the editor of the anthology A Good Time for the Truth: Race in Minnesota.
May Day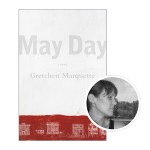 by Gretchen Marquette (Graywolf Press*)
May Day is both a distress call and a celebration of the arrival of spring. In a rich and assured first collection, Marquette writes of the losses of a brother gone off to war in Afghanistan and Iraq, and a great love that has left the world charged with absence and grief. But there is also the wonder of the natural world: the deer at the edge of the forest, the dog reliably coaxing the poet beyond herself and into the city park where by tradition every May Day is pageantry, a festival of surviving the long winter. Marquette's poetry has appeared in Harper's, the Paris Review, and elsewhere. She lives and teaches in Minneapolis.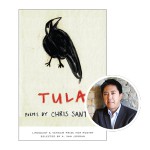 Tula by Chris Santiago (Milkweed Editions*)
Tula: a ruined Toltec capital; a Russian city known for its accordions; Tagalog for "poem." Prismatic, startling, rich with meaning yet sparely composed, Santiago's debut collection of poems begins with one word and transforms it, in a dazzling sleight of hand, into a multivalent symbol for the immigrant experience. Tula: Santiago reveals to readers a distant land devastated by war. Tula: its music beckons in rhythms, time signatures, and lullabies. Tula: can the poem, he seems to ask, build an imaginative bridge back to a family lost to geography, history, and a forgotten language? Santiago teaches literature, sound culture, and creative writing at the University of St. Thomas. Tula is the 2016 winner of the Lindquist & Vennum Prize for Poetry.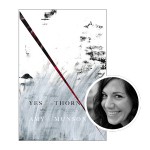 Yes Thorn by Amy Munson (Tupelo Press)
In her debut collection Munson asks the critical questions – what connects us, to each other and to belief? Can we be connected — to ideas, to lovers, to religious belief, to family — without also being inscribed by these connections? Can we be moved by desire and longing without becoming subject to them? Munson's work has received grants and support from the McKnight Foundation, the Jerome Foundation, and the Minnesota State Arts Board and has appeared in journals such as the Kenyon Review, the Gettysburg Review, West Branch, and Image. She teaches at the University of Northwestern–St. Paul.
---
Young Adult Literature, sponsored by Brainfuse:
The Me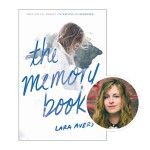 mory Book by Lara Avery (Poppy/Little, Brown and Company)
WINNER
Sammie is a girl with a plan: the gifted high school valedictorian is going to escape her small Vermont town for NYU. But that is before she is diagnosed with a degenerative disease – Niemann-Pick Type C, a rare disease that kills most who are afflicted by the age of 20, and which causes memory loss as one of its primary symptoms. Told in letters to herself, the Future Sam, this heartfelt, funny, and bittersweet novel chronicles both the path of her disease and the major events and little details of her life over the summer that was supposed to be pre-college. Avery is the author of A Million Miles Away and Anything But Ordinary. She lives in Minneapolis, where she is a contributor at Revolver, and at work on her next novel.
Assas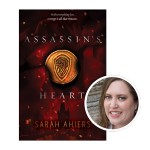 sin's Heart by Sarah Ahiers (HarperTeen/HarperCollins Publishers)
Nine rival families of assassins lawfully kill people for a price in the kingdom of Lovero. 17-year-old Lea Saldana is a highly skilled member of one of those clans – trusting in the strength of her family until the night she awakens to find them murdered and her house in flames.  Convinced it is the Da Vias, her family's greatest enemy, Lea sets out to even the score, despite her secret relationship with Val, the son of the Da Vias. This richly imagined fantasy combines love, lies, and vengeance to create a powerful debut novel. Ahiers has an MFA in Writing for Children and Young Adults from Hamline University.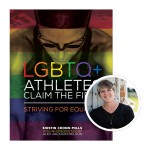 LGBTQ+ Athletes Claim the Field: Striving for Equality by Kirstin Cronn-Mills (Twenty-First Century Books/Lerner Publishing Group*)
In 2015, the world watched as soccer star Abby Wambach kissed her wife after the US women's World Cup victory. Milwaukee Brewers' minor league first baseman David Denson came out as gay. And Caitlyn (born Bruce) Jenner, an Olympic decathlete, came out as transgender. It hasn't always been this way. Many great athletes have stayed in the closet their whole lives, or at least until retirement. Social attitudes, institutional policies, and laws are slow to change, but they are catching up. Together, athletes, families, educators, allies, and fans are pushing for competitive equity so that every athlete, regardless of identity, can have the opportunity to play at their very best. Cronn-Mills is also the author of The Sky Always Hears Me and the Hills Don't Mind, a Minnesota Book Award finalist; Beautiful Music for Ugly Children, 2014 Stonewall Book Award winner; and Original Fake. She teaches at South Central College in North Mankato.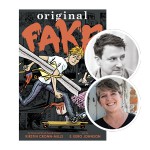 Original Fake by Kirstin Cronn-Mills, art by E. Eero Johnson (G. P. Putnam's Sons/Penguin Random House)
Introvert Frankie Neumann hates his life: he's got a weird, tutu-wearing sister and even weirder parents. He's just the guy who makes pizza and stays in the background. Then Frank meets David and Rory, cousins and errand runners for the mysterious Uncle Epic (a legendary anonymous street artist in the Twin Cities) and Frank's life suddenly gets way more cool, and there's way more art and way more fun things to do.  But things go haywire fast, the lines suddenly blurring between art and Frankie's real life. Told partly through graphic panels, this inventive novel is fiercely original and heartfelt. Cronn-Mills is also the author of The Sky Always Hears Me and the Hills Don't Mind, a Minnesota Book Award finalist; Beautiful Music for Ugly Children, 2014 Stonewall Book Award winner; and LGBTQ+ Athletes Claim the Field. Johnson is a Minneapolis-based illustrator, graphic designer, and comic book artist.
---
* Denotes a Minnesota-based Publisher