Minnesota's Largest Open Book Club

First Tuesdays
(with some exceptions)
5:00 Social Hour
6:15 Discussion
With The Friends of the Saint Paul Public Library, moderator Jeff Kamin brings his unique take on a public book club show to Saint Paul every first Tuesday of the month. Kamin has taken the suburban book club tradition and put it in a public bar where opinions flow freely with a little "liquid courage." Even if you don't like the featured book, he "guarantees a good time at our entertaining discussions." All are welcome to try this moderated reinvention of the book club.
Winter (Oct-April):
The Happy Gnome
498 Selby Ave., Saint Paul

Summer (May-Sept):
Amsterdam Bar & Hall
6th & Wabasha, Saint Paul
---
American Gods
by Neil Gaiman
Tuesday, February 7
Released from prison, Shadow finds his world turned upside down. His wife has been killed; a mysterious stranger offers him a job. But Mr. Wednesday, who knows more about Shadow than is possible, warns that a storm is coming – a battle for the very soul of America . . . and they are in its direct path. One of the most talked-about books of the new millennium, American Gods is a kaleidoscopic journey deep into myth and across an American landscape at once eerily familiar and utterly alien. Winner of the Hugo, Nebula, Locus, and Bram Stoker Awards. 
Learn more and add to calendar >>
---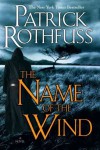 The Name of the Wind
by Patrick Rothfuss
Tuesday, March 7
The first installment of an epic fantasy trilogy, The Kingkiller Chronicle, The Name of the Wind is the story of Kovthe, a notorious magician, accomplished thief, masterful musician and infamous assassin. From his upbringing as an actor in his family's traveling troupe of magicians, jugglers and jesters, the Edema Ruh, to feral child on the streets of the vast port city of Tarbean, then his education at "the University," Kvothe is driven by twin imperatives – his desire to learn the higher magic of naming and his need to discover as much as possible about the Chandrian, the demons of legend who murdered his family.
Learn more and add to calendar >>
---