Minnesota's Largest Open Book Club

First Tuesdays
(with some exceptions)
5:30 Social Hour
6:15 Discussion
With The Friends of the Saint Paul Public Library, moderator Jeff Kamin brings his unique take on a public book club show to Saint Paul every first Tuesday of the month. Kamin has taken the suburban book club tradition and put it in a public bar where opinions flow freely with a little "liquid courage." Even if you don't like the featured book, he "guarantees a good time at our entertaining discussions." All are welcome to try this moderated reinvention of the book club.
Winter (Oct-April):
The Happy Gnome
498 Selby Ave., Saint Paul

Summer (May-Sept):
Amsterdam Bar & Hall
6th & Wabasha, Saint Paul
---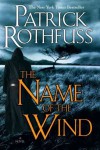 The Name of the Wind
by Patrick Rothfuss
Tuesday, March 7
The first installment of an epic fantasy trilogy, The Kingkiller Chronicle, The Name of the Wind is the story of Kovthe, a notorious magician, accomplished thief, masterful musician and infamous assassin. From his upbringing as an actor in his family's traveling troupe of magicians, jugglers and jesters, the Edema Ruh, to feral child on the streets of the vast port city of Tarbean, then his education at "the University," Kvothe is driven by twin imperatives – his desire to learn the higher magic of naming and his need to discover as much as possible about the Chandrian, the demons of legend who murdered his family.
Learn more and add to calendar >>
---
The Sellout
by Paul Beaty
Tuesday, April 4
A biting satire about a young man's isolated upbringing and the race trial that sends him to the Supreme Court, Paul Beatty's The Sellout showcases a comic genius at the top of his game. It challenges the sacred tenets of the United States Constitution, urban life, the civil rights movement, the father-son relationship, and the holy grail of racial equality—the black Chinese restaurant.
Learn more and add to calendar >>
---