The Friends is thrilled to announce that authors Paula Poundstone, who will serve as the evening's emcee, Ben Blum, Jamie Ford, Tom Perrotta, and Gabrielle Union will join this year's line-up. You can support your community and mingle with these incredible writers – get your tickets now!
2017 Author Line-up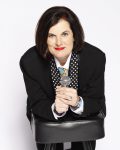 Paula Poundstone, emcee
Paula Poundstone is a popular panelist on NPR's weekly comedy quiz program Wait Wait . . . Don't Tell Me!. She tours regularly, performing standup throughout the country. Poundstone was the first woman ever to share the stage with the President as host at the White House Correspondents' Dinner. She has had numerous HBO specials, starred in her own series on HBO and ABC, is included in Comedy Central's list of Top 100 Comics of All Time, and has won an American Comedy Award. An avid reader, Paula is a staunch supporter of our nation's libraries and in 2006 the American Library Association invited her to become the national spokesperson of United for Libraries, a post she holds to this day.
Paula answered a couple questions for us in preparation for the event – see what she says about libraries and her terrible self-discovery.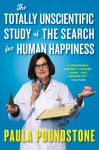 About her latest work: The Totally Unscientific Study of the Search for Human Happiness
"Is there a secret to happiness?" asks comedian Paula Poundstone. "I don't know how or why anyone would keep it a secret. It seems rather cruel, really . . . Where could it be? Is it deceptively simple? Does it melt at a certain temperature? Can you buy it? Must you suffer for it before or after?" In her wildly and wisely observed new book, the comedy legend takes on that most inalienable of rights—the pursuit of happiness. Offering herself up as a human guinea pig in a series of thoroughly unscientific experiments, Poundstone tries out a different get-happy hypothesis in each chapter of her data-driven search.
---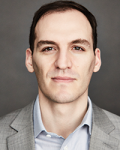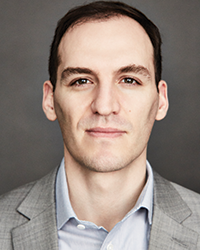 Ben Blum
Ben Blum was born and raised in Denver, Colorado. He holds a PhD in computer science from the University of California Berkeley, where he was a National Science Foundation Graduate Research Fellow, and an MFA in fiction from New York University, where he was awarded the New York Times Foundation Fellowship. He lives in Brooklyn with his wife and stepdaughter. Blum's debut novel is Ranger Games, a riveting exploration of his cousin's inexplicable participation in an armed bank robbery that derailed Alex Blum's lifelong dream of military service.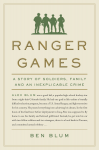 About his debut novel: Ranger Games
Alex Blum was a good kid, a popular high school hockey star from a tight-knit Colorado family. He had one goal in life: endure a brutally difficult selection program, become a U.S. Army Ranger, and fight terrorists for his country. He poured everything into achieving his dream. In the first hours of his final leave before deployment to Iraq, Alex was supposed to fly home to see his family and beloved girlfriend. Instead, he got into his car with two fellow soldiers and two strangers, drove to a local bank in Tacoma, and committed armed robbery…
The question that haunted the entire Blum family was:  Why?  Why would he ruin his life in such a spectacularly foolish way?
Ben answered a couple questions for us in preparation for the event – see what he says about libraries and his acrobatic stunts here.
---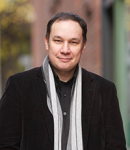 Jamie Ford
The son of a Chinese American father, Jamie Ford is the author of the New York Times bestsellers Songs of Willow Frost and Hotel on the Corner of Bitter and Sweet which won the Asian/Pacific American Award for literature. His work has been translated into 34 languages. Having grown up in Seattle, he now lives in Montana with his wife and children. He was inspired to write his third novel after running across an old article in the Seattle Times about a baby who was given away as a prize at Seattle's forgotten World's Fair in 1909. A self-proclaimed fan of the unknown with a "never-ending appetite for lost history," Ford knew this was the book he had to write.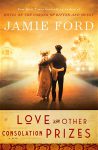 About his latest work: Love and Other Consolation Prizes
For twelve-year-old Ernest Young, a charity student at a boarding school, the chance to go to the World's Fair feels like a gift. But only once he's there, amid the exotic exhibits, fireworks, and Ferris wheels, does he discover that he is the one who is actually the prize. The half-Chinese orphan is astounded to learn he will be raffled off—a healthy boy "to a good home." Against a rich backdrop of post-Victorian vice, suffrage, and celebration, Love and Other Consolations is an enchanting tale about innocence and devotion—in a world where everything, and everyone, is for sale.
Jamie answered a couple questions in preparation for the event – see what he says about being kicked out the library and coming back.
---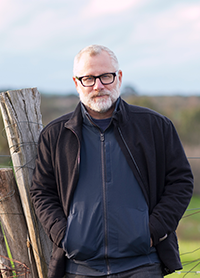 Tom Perrotta
Tom Perrotta is a bestselling author and screenwriter, known for his novels Election and Little Children, both of which were made into Oscar-nominated films. He is also the author of The Leftovers, which was adapted into a critically acclaimed, Peadbody Award-winning HBO series. A self-described "realist – or even a dark comic realist," Perrotta has a knack for telling familiar suburban stories in an unfamiliar and thought-provoking way. A former creative writing professor, Perrotta grew up in New Jersey and lives outside Boston.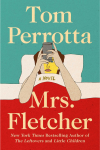 About his latest work: Mrs. Fletcher
Eve Fletcher is trying to figure out what comes next. A forty-six-year-old divorcee whose beloved only child has just left for college, Eve is struggling to adjust to her empty nest when one night her phone lights up with a text message. Over the months that follow, that message comes to obsess Eve, and before long, Eve's online fixations begin to spill over into real life, revealing new romantic possibilities that threaten to upend her quiet suburban existence. Sharp, witty, and provocative, Mrs. Fletcher is a timeless examination of sexuality, identity, parenthood, and the big clarifying mistakes people can make when they're no longer sure of who they are or where they belong.
Tom answered a couple questions for us in preparation for the big event – see what he has to say about libraries and the rhythm guitar.
---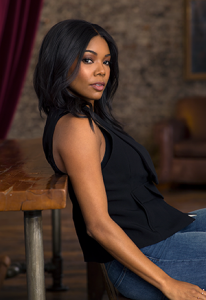 Gabrielle Union
In addition to being an author, Gabrielle Union is a well-known actress, activist, and entrepreneur. She currently plays the lead role on the BET series Being Mary Jane and has starred in numerous feature films. An outspoken advocate for women, she has served on President Barack Obama's National Advisory Committee for Violence Against Women. A native of Nebraska, Union currently lives in Miami and Chicago with her family.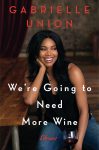 About her latest work: We're Going to Need More Wine: Stories That Are Funny, Complicated, and True
In We're Going to Need More Wine, Union shares a fun, candid, and highly entertaining collection of essays that are gutsy, honest, outrageous and witty. Brimming with laugh-out-loud funny stories and engaging life lessons, the book has universal appeal. Union provides unique insight on modern conversations and coming of age issues on everything from sexuality, race, beauty standards, identity, marriage, friendship and being genuine. This is a book about what it means to be a modern woman.
Gabrielle answered a couple questions for us in preparation for the big event – see what she has to say about Judy blume as a saint and libraries as a sanctuary.
---