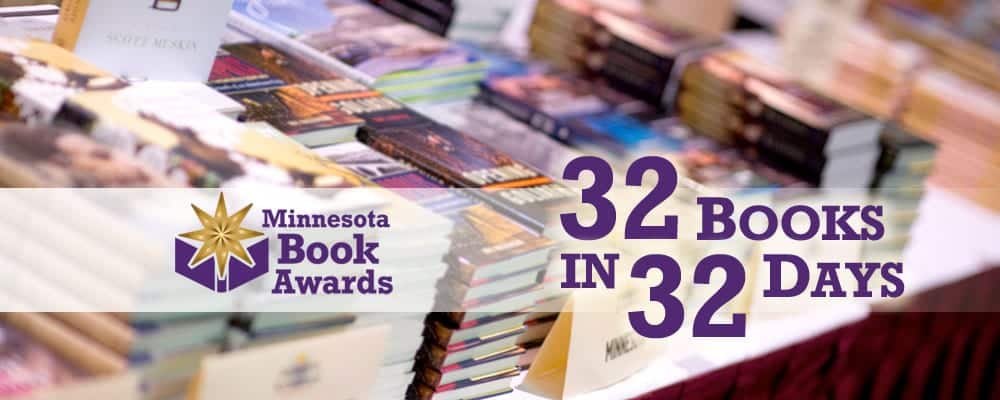 Day 8: "Winter Bees and Other Poems of the Cold" by Joyce Sidman and Rick Allen

Each day counting down to the April 18 announcement of the Minnesota Book Awards, we highlight one of the thirty-two finalists. Today we feature 2015 Children's Literature finalists Joyce Sidman and Rick Allen.
Nature's Response to Winter in the North

Winter Bees and Other Poems of the Cold by Joyce Sidman and Rick Allen
Published by: Houghton Mifflin Harcourt
Category sponsored by Books for Africa
A poetic excursion into nature's winter transformation, Winter Bees and Other Poems of the Cold is a lyrical look at the response of plants and animals to the harsh winters of northern climates. The hearty creatures of cold climes and the ways that they endure the snow and ice are exquisitely explored. The stout chickadee continues to sing in spite of the frigid weather in "Chickadee's Song." "Winter Bees" is a look at bees' efforts to keep each other warm in the hive as they cram "into a sizzling ball to warm our queen, our heart, our home," while "The Whole World Is Melting" is an exuberant anticipation of the approaching spring. Each poem is accompanied by a look at the species featured in it, with facts on how the species survive in frigid climates, as well as vibrant illustrations that seem to leap off of the page. In elegant verse and vivid images Sidman and Allen convey the sense of peace that northern winters can bring.
About the author:
Newbery Honor winner Joyce Sidman is simply one of the best poets writing for children today. Her accolades include a Lee Bennet Hopkins Award, winner of the Cybil Award, Texas Bluebonnet Master List, two Caldecott Honors, winner of the Claudia Lewis Award, and many stars and notables and best of lists. For her award-winning body of work, she recently won the Award for Excellence in Poetry for Children. She lives in Wayzata.
On the tip of Lake Superior at the Kenspeckle Letterpress in Duluth, Rick Allen creates stunning prints, pressing original linoleum cuts, curious wood engravings, eccentric broadsheets, and other printed ephemera in collaboration with his wife and creative partner, Marian Lansky, and their assistant, Janelle Miller. Visit www.kenspeckleletterpress.com.
The reviews are in:
"Sidman and Allen discover warmth, community and wisdom in the dead of winter . . . . Each poem brings a sense of humor, respect, or wonder to its subject." – Publisher's Weekly (starred review)
"A winter wonderland of deftly crafted poetry, fascinating science facts, an amazingly rich vocabulary, and stunning illustrations." – School Library Journal
---
Join us at the Awards Gala!
Award winners will be announced at the 27th Annual Minnesota Book Awards Gala on Saturday, April 18 at the historic St. Paul Union Depot. The opening reception begins at 7 p.m., followed by the awards ceremony at 8 p.m. Tickets are $50 and are available by visiting www.thefriends.org/gala.
Have you read Winter Bees and Other Poems of the Cold? What are your thoughts? We welcome your comments!