Welcome Fitzgerald Fans!
In January 2020, the nonprofit organization Fitzgerald in Saint Paul (FISP) became part of The Friends of the Saint Paul Public Library. The Friends assumes stewardship of F. Scott Fitzgerald's legacy through continued programming that celebrates the life and literature of the revered author and inspires people to reflect on both his historical and contemporary significance.
The Friends has a long history of supporting readers and writers, which makes the FISP collection of events a natural fit for The Friends' own program portfolio. With this new focus, The Friends looks forward to highlighting and furthering our state's literary culture by lifting up an author who helped define this rich legacy.
See the press about the move here.
Fitz Bits is a series of short video lectures on the work, life, and world of F. Scott Fitzgerald. In the first episode in this series, Fitzgerald scholar Dave Page draws connections between Saint Paul and Princeton University that inspired Fitzgerald's seminal novel This Side of Paradise.
Fitz Bits is presented by The Friends of the Saint Paul Public Library and made possible by Baird, and by the Minnesota Department of Education through a grant from the State of Minnesota.
For questions and more information, please contact:
Alayne Hopkins, Director of Programs and Services
[email protected]
651-366-6488
Thank you to our generous sponsor.
Fitzgerald programming is made possible by Baird.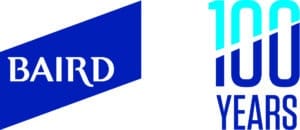 The Friends of the Saint Paul Public Library acts as a catalyst for libraries to strengthen and inspire their communities. An independent, nonprofit organization established in 1945, The Friends invests in the Saint Paul Public Library through fundraising, advocacy, and programming; as a result, our Library is a nationally-recognized leader in serving its community. The Friends also serves libraries across the country and internationally through its consulting services, Library Strategies, and promotes literacy, reading, and libraries statewide as the Library of Congress's designated Minnesota Center for the Book.
The need for a strong library is greater than ever.