Minnesota, let's read together.
One Book | One Minnesota is a statewide book club that invites Minnesotans of all ages to read a common title and come together virtually to enjoy, reflect, and discuss.
Libraries are essential for connection, and through One Book | One Minnesota, libraries across the state will connect their communities through stories and bring Minnesotans closer together.
The fall chapter is here! Download the ebook for free from October 17 - December 12. Join a panel discussion with contributors from the book on Wednesday, December 7th. Details below. 
One Book Ninth Chapter, Fall 2022
One Book Ninth Chapter
Virtual Author Discussion
Panel discussion featuring contributors from We Are Meant to Rise
Wednesday, December 7 | 7:00 p.m. CST
Register Here
Carolyn Holbrook, Douglas Kearney, Ed Bok Lee, Ricardo Levins Morales, David Mura, & Melissa Olson
will take part in a discussion about the collection We Are Meant to Rise: Voices for Justice from Minneapolis to the World, the ninth featured title in our statewide bookclub. Captioning will be provided.
One Book | One Minnesota is presented by The Friends of the Saint Paul Public Library, as the Minnesota Center for the Book, in partnership with State Library Services and sponsored by SPIRE Credit Union. Program partners also include Council of Regional Public Library System Administrators; Mackin VIA; Minitex; the Minnesota Department of Education; and University of Minnesota Press. This program is made possible in part by the voters of Minnesota, thanks to a legislative appropriation from the Arts and Cultural Heritage Fund, as well as through a grant from the National Endowment for the Arts.  
Resources for Libraries
If you're a participant looking for information on book club events, please check your local library's website. Resources for the current and previous book selections are available below. 

Made possible in part by the State of Minnesota through a grant to the Minnesota Department of Education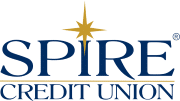 One Book | One Minnesota is a project of The Friends of the Saint Paul Public Library as the Minnesota Center for the Book. The Library of Congress designated The Friends as Minnesota's Center in 2012, and in that role The Friends promotes reading, literacy, and libraries throughout Minnesota. Learn more >>