The Friends is the Center for the Book in Minnesota, designated by the Library of Congress. The Center for the Book is a national initiative established in 1977 to promote reading, literacy, libraries, as well as the scholarly study of books.
All 50 states, plus the U.S. Virgin Islands and Puerto Rico, have a designated Center for the Book. The Friends was honored with this distinction largely because of the success of our statewide programs, including the Minnesota Book Awards. As Minnesota's Center for the Book, The Friends produces dynamic programming that benefits all ages and reaches all corners of the state, such as the following.

The Minnesota Book Awards is a year-long program that fosters the literary arts community in our state with the ultimate goal of creating stronger communities.
The process begins in the fall with book submissions and continues through winter and into spring with two rounds of judging. Also woven throughout the season are various engagement activities and events that promote the authors and connect the entire world of Minnesota books to readers throughout the North Star State.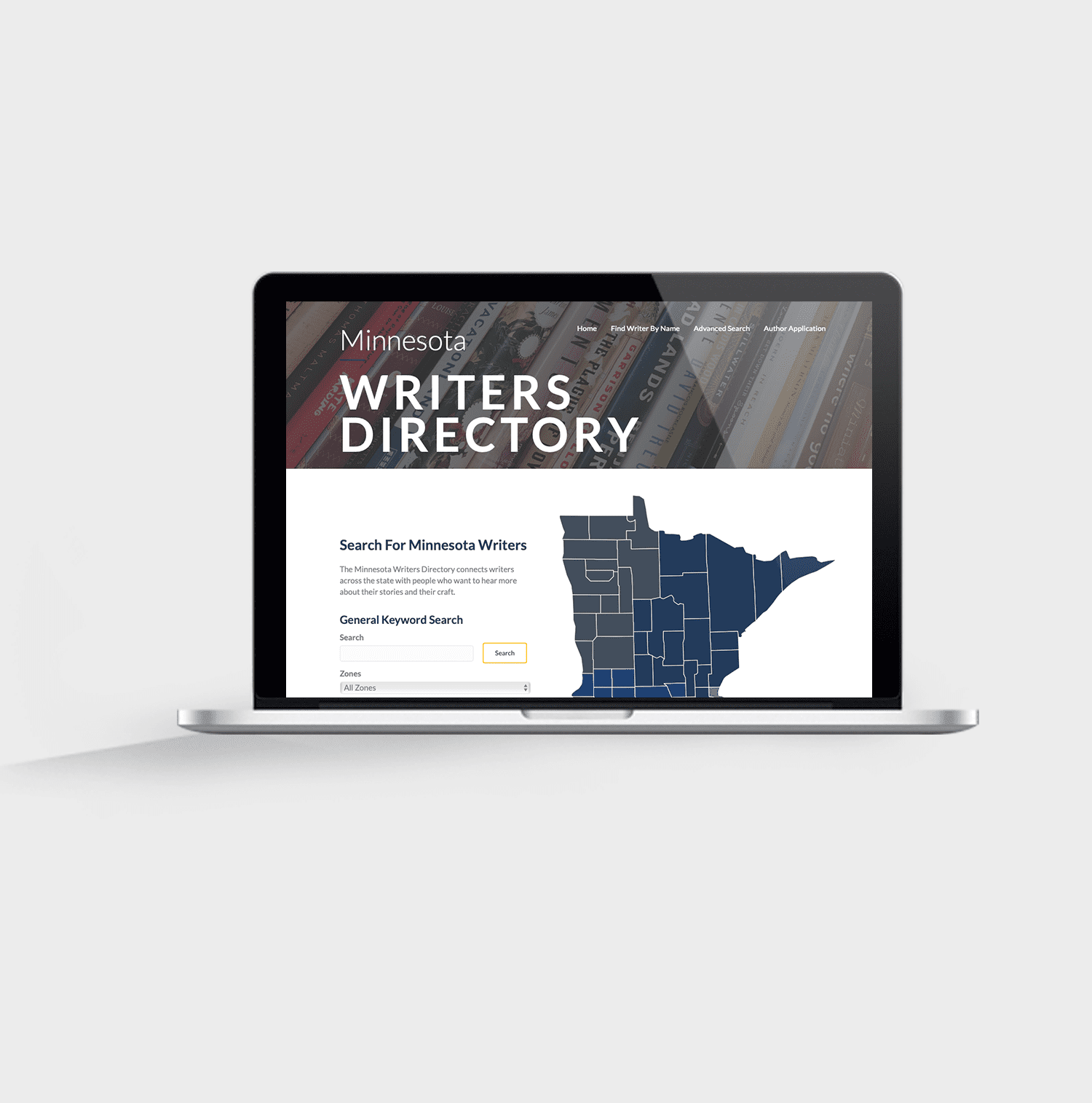 Minnesota Writers Directory
The Friends created this online resource that connects writers across the state with people who want to hear more about their stories and their craft..
With this interactive directory, event hosts, literary organizers, teachers, arts administrators, librarians, and booksellers throughout Minnesota can find local authors who might be a good fit for their programming. Minnesota writers have the opportunity to reach a broader audience, and booklovers can find more inspiration from their home state.
Visit the Minnesota Writers Directory: www.mnwritersdirectory.org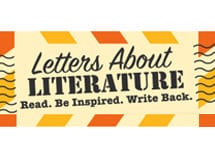 Letters About Literature is a statewide writing contest for students in grades 4-12. The program invites students to read a book of their choice, reflect on it, and write a personal letter to the author explaining how the book changed their views of the world and/or themselves.
The 2019/2020 contest is open!
Deadline for entries is January 10, 2020.
Letters About Literature: 2018/2019 State Winners
Margo Sadler, Grade 6, Dakota Hills Middle School, Eagan
(Letter to Margaret Peterson Haddix, Among the Hidden)
Dear Margaret Peterson Haddix,
Society is like a box. Confining you. Trapping you.
In the middle of 4th grade, I moved. At my old school, I was one of the most popular kids there. When I went to my new school I had no friends. I was immediately labeled as a nerd, dork, and weirdo. I'm a girl that has short hair. In fact, I look exactly like a boy. Everyday when I go into the girl's bathroom, I get weird looks and mean remarks because they think I'm a boy. One time a girl even swore at me. I had a problem. I looked like myself at school, but I was too afraid to be myself at school. I spent a whole year figuring out who I wanted to be at school. I wanted to be the kind of kid that makes everyone laugh and everyone admires, the popular kid. That's what I tried to be, but I was still the loner, the outcast, just like the 3rd children in The Shadow Children Series.
Society trapped the 3rd children just like it trapped me. I was afraid of people discovering the real me just like the 3rd children could not risk being discovered for fear of death. I discovered that the real me isn't a popular jock. I didn't want people to think I was weird but, I'm the kind of kid that defies the social norms, the kind of kid that might make people unsure at first. When Luke told everyone that he was a third child, in Among The Free, the crowd felt unsure of him. In my life, people feel unsure of me when they find out that I'm a girl because of the way I look. I hate that society puts a box around the way I look. There is more to me than my exterior.
Although I have short hair and look like a boy that does not mean I want to identify with being a boy. Luke had to get a fake ID and act like someone he wasn't so he wouldn't be discovered. I didn't want people to know the real me. The version of a fake ID in my life was to hide in the box that society tried to put me in. Every time I tried to get out of that box, it just got smaller and smaller. The box was cramming me in, pushing until I couldn't breathe, making my personality suffocate. Then, as I read the last chapters of Among the Free, some of Luke's words hit me, "Because I'm a 3rd child." Then I understood! I didn't have to fit the norms of society. I didn't have to hide behind a fake ID like Luke did. I have a choice! I didn't have to be a part of that box. I could break out. I could be free! I didn't have to be popular, I didn't have to like things that other people liked just to fit in. I was going to be myself, I was going to stand up for myself, I was going to be my own definition of cool.
One year later, all the kids in my school know me for who I am. A smart and creative girl. Luke and I have one thing in common, we are not going to hide anymore! So thank you, Margaret Peterson Haddix, for helping me escape out of that dreaded box. Society was only trying to confine me, but now, I'm free.
Sincerely,
Margo Sadler
Lucia Gonzalez, Grade 5, Visitation School, Mendota Heights
(Letter to Lois Lowry, Number the Stars)
"Annemarie admitted to herself snuggling there in the quiet dark that she was glad to be an ordinary person who would never be called upon for courage."     - Number the Stars
Dear Lois Lowry,
Ordinary. That's pretty much me and everyone around me. We are all just like Annemarie and Ellen in your book, Number the Stars. My friends and I go to school everyday. We have races during gym class and we can't wait for recess. We have homework, and some of us even have annoying little siblings like Kirsti. We all care about each other and we like being together. Our biggest worries are usually what's for lunch and if we get dessert. Your book taught me that everyone should be treated fairly and that each of us is extraordinary in our own unique way.
My friends and I have most things in common. We don't pay attention to our differences because all we want to do is have fun and just be kids. Annemarie and Ellen were the same. Their differences didn't matter to them, but they mattered to the Nazis. In your book, the Nazis separated families and sent them away for being different.
I love my family and friends, just like Ellen and Annemarie. I know that some people might judge me and my family because we are Mexican. It's scary when people who have a lot of power do bad things to one group of people, like the Nazis did to the Jews. If we forget what happened to the Jews it could happen again to other people.
Right now, some people are talking about building a wall between Mexico and the United States. It feels like they're going to build a wall between me and my family. They are afraid that Mexicans are taking jobs from Americans and that they will come here to hurt people. I don't understand why they think that people who are different are bad. Now I understand how Ellen felt when she was separated from her parents and was not allowed to wear her Star of David necklace. I love being Mexican and we are not something to be afraid of.
I think that this is how Ellen must have felt about being different. Ellen was just an ordinary kid then she suddenly became seen as bad by the Nazis for being Jewish. It must have been very scary for Ellen and Annemarie when the soldier stopped them on the street even though they did nothing wrong. The soldier didn't treat Ellen like a person. He treated her like she was invisible. Today, there is a lot of talk about building a wall so immigrants will become invisible just like Ellen was to the Nazis.
In your book, the people of Denmark were ordinary people who made a difference to the Jews. They gave the Jews food, shelter, and welcomed them into their families. Even though the Nazis treated the Jews like they were something to be afraid of, the people in Denmark saw them as family who needed to be protected.
After reading your book, I now try to act like Annmarie and her family each day. I never realized how powerful small acts of kindness could be. I am not afraid of people who are different than me. I have lots of friends who have different cultures, religions, and family traditions. I think this is what makes my life better. I try to be a "bodyguard" for kindness by including everyone, learning about their families, and having them as my friends. This was the right thing to do during the war in Denmark and it's still the right thing to do today.
Ordinary people doing little things out of the kindness of their hearts is what made the difference to Ellen and all of the Jews in Denmark. The people didn't do this because they were brave. They did it because they were good people and it was the right thing to do. I think today there are still a lot of people like that in the world. Number the Stars taught me that little acts of kindness can add up to something very brave. Evil can still happen, but the thing that stops it are ordinary people who love and take care of each other.
Sincerely,
Lucia Gonzalez
John Castro, Grade 5, Visitation School, Mendota Heights
(Letter to R.J. Palacio, Wonder)
Dear R.J. Palacio
Ataxia Telangiectasia aka AT. This is the disease my 22-year-old aunt, Sarni, is battling. Similar to Auggie, she has a facial deformity with tiny blood vessels that cover her face and an obvious appearance that suggests that she is not "normal". In addition, AT has taken away her ability to walk. After I read Wonder, I started to realize how people stare at her. I feel bad for her and I wish people would stop staring even though they are curious. I wish they could easily see the inside of her and how extraordinary she is. Sarni has a strong faith and compassion for others which is remarkable. Lately, she has had eyes that bleed.
Auggie began mainstream schooling when he was in 5th grade. He was anxious and scared about how people would look at him. He feared they would ridicule him and stare at him. Sadly, some of the kids did just that. But, with the love and support of his family, he survived school! But, it wasn't always easy. Life for Sarni isn't always easy either. She has overcome being shy and scared to go in the open and loves to play Wii, a gaming console, golf in the living room. She has been in regular school all of her life and has been successful because of her supportive family and an aide who truly loves her.
My aunt sometimes yells in her room I HATE AT! This reminds me of Auggie when he says that he is ugly. One time I went to her house and she had needles in her arms and was crying for hours. At the time I was 7 and I didn't understand what it was all about. She's now 22 and can handle the doctor's needles a lot better. She has a friend, Mertha, who would help her through school and through her life until the end of high school. It was like a real-life version of Jack and Auggie. My aunt will never give up on finding a cure for AT. Very soon, my family will be running a marathon for her to raise enough money for a cure. AT is trying to reach 1.4 million dollars which will help with finding a cure. I bet my aunt Sarni is excited because we have a lot of people coming. The run is about AT, but it's also to show that we love her so much and will help her through everything and anything. Whenever I see her she always gives me a hug and smiles at me and makes me feel welcome or that she is happy to be here with me and my family.
Sarni has persevered just like Auggie when he won the Henry Ward Beecher medal to honor students who have been exemplary in certain areas throughout the school year. I recently went bowling with Sami and she said that I better tell her how my letter turns out. I gave her a hug and started working harder on my letter.
Sincerely,
John Castro
Belle Weng, Grade 6, Parkview Center School, Roseville
(Letter to Grace Lin, Dumpling Days)
Dear Grace Lin,
Once upon a time, there was a twinkie. She was Taiwanese, raised in America. She couldn't speak any language besides English. Basically, she looked Asian, but was American on the inside, to put it bluntly. This little girl, she was browsing her school's library. She LOVED that place, and she found a book that made her love herself too.
That book was Dumpling Days, and that girl was me.
Okay, time to cut the sap. This wasn't a sad book, that's for sure. It was full of relatable moments, life's small triumphs, and laugh out loud simple irony. I remember going to Taiwan, I was completely lost. I mean, of course it was exciting, but I made so many cultural mistakes it's hard to think about now that it's seven years later. Trying to see just exactly how I fit in when I really didn't see any ways. Even though I'm in America now, I kind of don't fit in the way others do here either. I'm too American to be Taiwanese; too Taiwanese/Asian to be American, a sorry statement for lack of words. To this day, I still don't use chopsticks correctly, and I'm almost as far from Taiwan culturally, as I am physically. Reading about how lost you were in Taiwan felt so familiar and relatable.
Oh my gosh! I remember the food probably more than the actual trip. Me, being a little kid, turned my nose to a lot of foods. Some things that I didn't know and probably ate on accident (just like the chicken feet!). Where I live, it's hard to find all the wonderful foods my parents grew up with. Since I shunned all the food that looked weird to me (hey, I was only like five or six), I definitely remember being a big dumpling fan.
There were so many different kinds! How fun it was trying them; all the different flavors and shapes and kinds. Eating and food in general is a hobby I agree with, even so far away from Taiwan my parents/family carry that hobby. Back in Minnesota, we drive all over to eat all sorts of food. In Taiwan, you could literally walk wherever the food you wanted was, doesn't that sound like a wonderful life?
Well, that's it for me. There's more things I could talk about; but that doesn't fit this book. Dumpling Days was a sweet simple recipe that cooked up life as an American Asian at that age, in that situation, perfectly. It had the bulk of life, the filling of a story, the warm soup to make it flavorful, unique, and a thin shell to keep out the unwanted. Just like a dumpling.
Very sincerely,
Belle Weng
Makayla Persaud, Grade 7, Roosevelt Middle School, Blaine
(Letter to Sharon Huss Roat, How to Disappear)
Dear Sharon Huss Roat,
I've spent my whole life feeling the need to blend in, and I had gotten pretty good at it. Good grades, so my parents and teachers couldn't call attention to me. Getting enough friends so as not to seem lonely, but never letting them really know me. I only had two really good friends, but with one of them, we went to different schools after fifth grade. The other moved away at the end of sixth grade. Though I knew I'd still be able to talk to both of them, I had no idea what I was going to do. How could I make it through school if I had no one to talk to that I trusted?
For as long as I can remember books had been my escape. I would get lost in the story for a while and leave the world behind. After both my friends weren't at my school, it started getting worse. I would spend all my free time concealed in my room and reading, blocking out the world. I lived vicariously through the lives of the characters in my stories, that was the only time I felt like I belonged. It seemed normal to me, if you were different, you should hide or disappear. I started to fade more than before, feeling like I was almost completely invisible at times. The world started to seem like a movie, I was watching but never a part of it. It seemed like I was the only one without an amazing group of friends, like I was all alone. I didn't see my two friends very often, and I wasn't one for social media. That's when I read How to Disappear, and it altered my whole perspective.
How to Disappear was a book that my friend recommended before she moved away. At the time I didn't think much of it, we were always exchanging book ideas. Then, about a month into seventh grade, I saw the book at our book fair and thought of her. Reading it made me realize that those who seemed to fit in perfectly, might feel just as left out as I did. I started to notice the subtle signs of the people faking real happiness. The short, forced laughs, being with a group of people but seeming to sink into a corner. The people who, just like me, hid behind a book or in a song. I saw then that people sometimes did try to be kind to me. I had spent so much time protecting myself from getting hurt that in the process I pushed kindness away.
For so long I had felt like an unnoticed piece of broken glass in a pristine city. Now I see that thousands, maybe millions, of people feel like that. But if we all come together, we can create a perfectly imperfect glass building where nobody has to hide. I've noticed that even a simple "hello" can make a person give you a real smile. I've talked to people who hide in the background and try to disappear like I used to. Many of them have become my friends, real ones. We trust each other and confide in each other whenever something bothers us. We laugh too loud and don't wear clothes that are trending, but nobody cares. We're being who we are, and no longer feeling like we're falling in darkness. No one is excluded, everyone belongs and we've let down the guard protecting us from harm and let kindness in. We are each other's guard. Of course, there are still haters, but it's easier to ignore them with so many people banded together.
Without How to Disappear, I don't know where I'd be--probably hiding in a corner of my room with a book covering my face. Reading this book hasn't diminished my love of reading, but I've learned to live in the real world. I've become aware that fantasy is just that, fantasy. Nothing can replace the real friendships we make. Every once in a while I still get the feeling that I'm alone, but before long my friends make me see that I'm not. I can put myself out there without worrying about what others think. When I'm knocked down, my friends are always there to pick me up. If I had never read How to Disappear, I wouldn't have been brave enough to be seen. The people whose lives I've helped changed, I would never have known. We wouldn't have found each other; and it may not be the greatest difference ever made in the world, but it's a difference that's changed both my life and others.
Very truly yours,
Makayla Persaud
Griffin, Roosevelt Middle School, Blaine
(Letter to Drew Brees, Coming Back Stronger)
Dear Drew Brees,
I am writing today to let you know how much I appreciated your autobiography. Coming Back Stronger has impacted my life in many ways. It has shown me a way to live my life, and without it, I would never be where I am today. I read Coming Back Stronger about 8 months ago; at that time, everything was going great. I was on a good soccer team, and I had done really well in school. Soon to follow were some major roadblocks, and at that time I was ready to give up. Your book helped push me through.
The first major roadblock happened when I was playing my last game in the state soccer tournament. If we won, we would go to the championships; if we lost, it was all over. I had set myself in a terrible position to defend a goal kick, and the ball sailed over my head. It was a breakaway, and the player scored; I was immediately taken off the field.
My coaching staff were all over me in seconds all asking the same thing: "Why did you not foul him?" I did not foul him for a lot of reasons. First, it takes away from the player having the sweetness of a goal that he deserves fair and square. Second, I do not want people to see me as someone willing to do anything to win. Instead, I want to be someone who is nice, fair, and does not cheat. Refusing to cheat was a difficult decision because I really wanted to win. However I remembered reading the story about you passing up the opportunity to cheat in a college class. That solidified my decision not to cheat.
Then came the next struggle. Later on we decided that this what not going to be the club that would develop me on and off the field. It took a while to find a new team, and it was stressful. I was once again reminded of you and your story. You said that when you did not have a team, you realized that your life was out of your hands. All you could do was trust that God will pull you through. I eventually found a new team, and I am thriving now. One reason I made my new team was because the coach knew me from elementary school. He later told me that he knew I was a good leader and was hardworking. Reading your book taught me that having good character will give you more personal gain than winning or doing well in school. That was reinforced when I went through this experience.
My second major roadblock is something I am dealing with right now. You had a huge shoulder injury, and I now have a wrist injury. I broke my wrist two weeks ago. The doctor said I could very well have surgery, and that there would be no goalkeeping for at least a month and a half. I was devastated; soccer is a big part of my life, and I just lost it. Not only did I lose soccer, I also lost being able to move around for two weeks, and that would prove to be extremely hard. I survived, but I wasn't someone you would have wanted to hangout with. Now I need to be like you and trust God that I have a path and that things will go smoothly for me.
Reading Coming Back Stronger has given me strength in my weakness and gives me hope. It has impacted my life a lot in the past year, and I am thankful. You once said, "I am not an athlete who happens to be a Christian. I am a Christian who happens to be an athlete." You helped me understand that being a Christian is more important than doing well in school or winning a soccer game. I know everything will be okay if I trust in and follow God. I would never had as much faith in God and myself without your book.
Sincerely yours,
Griffin
Brenna Bellenir, Grade 7: Anoka Middle School for the Arts, Anoka
(Letter to R. J. Palacio, author of Wonder)
Dear R. J. Palacio,
I first read your book Wonder when I was in fifth grade. I heard it was this amazing book, so I decided to give it a shot. I had no idea what it was about or what I was getting into. I kept thinking, how great really is this book, anyway? I didn't think it would be worth my while, because honestly, I just wanted to find a book to read. I would find out only a few chapters in, that my first impression wasn't right about this book!
Auggie Pullman struggled through middle school like anyone else, right? Wrong. That is only the tip of the iceberg. I liked Auggie Pullman right away, he's kind, funny, and outgoing. When I read that he had a deformed face and was going to start middle school that year, I didn't even imagine how difficult it might be for him! In my own school, I had never really seen bullying, and I couldn't imagine it would be different anywhere else.
My heart was broken when I read his first day of fifth grade. Kids were picking on him and making the most unbelievable jokes I'd ever heard! They even started this "game." When you accidently touched Auggie, you had some amount of seconds to wash your hands before you had "the plague!" It was so sad to see him being treated differently because he looked different. No one deserves to be treated that way, no matter what they look like. I knew everyone struggled through middle school, it's hard! But Auggie had to deal with more than lots of homework and friend drama. He had to deal with bullying every day, with few friends to stick up for him.
I thought Auggie starting school wasn't going to be a huge deal, but it was! I never thought of so many kids bullying and laughing at him, maybe because I'd never seen it at my school before. Or I was so blind not to see it.
I read Wonder at every chance I got! I even read it at recess, when I could have been playing with my friends! I was so hooked to the book, and I couldn't put it down. This was my favorite book to read in fifth grade, but I had no idea yet what a strong message it had.
After I read it, I thought I was going to move on, because that is usually what I do after books, but I started seeing things differently. I actually saw bullying in my school. My eyes were open to a whole other building.
I saw my friend getting bullied, too. More and more often. I couldn't believe that I had never noticed this before. I didn't see too much bullying, but it was there! I knew it, and everyone else knew it too! It was so easy to stand up, so why wasn't anyone doing it?
Turns out, it's harder than I thought. I found out that I'd be nervous to stand up for someone who's being bullied, to be bold. But that didn't stop me from having that motivation to do it!
I'm in seventh grade now, and I'm constantly trying to look for ways I can be kinder to people, because of your book and its meaning! I don't go looking for bullying, but I sure am on the lookout for it, to stop it from happening. I want to make a difference in this world, so what better time to start then now? I don't want to be those fifth grade two-faced kids like Julian Albans. He was a perfect jerk. That is someone that no one should be to anyone. I knew that I wasn't like Julian, but I was worried that I would become that kid.
Your book inspired me, and I'm sure hundreds of other kids to choose kind, and stand up to bullying. It shows what it means to be a good friend, and what it means to be kind and stand up to bullying. This book spoke to me, to be a better friend, to stand up to bullying, and to choose kind. Someday I want to change the world, and your book inspired me to do it! Thank you for writing your book!
Best wishes,
Brenna Bellenir
Maddie Larson, Grade 8, Horizon East Middle School, Moorhead
(Letter to Natasha Friend, Perfect)
Dear Natasha Friend,
I used to think that I was never good enough for anyone or anything until I read your book Perfect. Your book made me think about myself and also how I should change my attitude about myself. It also taught me to not change for anyone no matter what and to love yourself for who you are.
Like Isabelle, I wouldn't normally label myself as "perfect" either. After I read this book I took some time to myself and didn't focus anyone except myself. I would look in the mirror just to realize how "imperfect" I am and it stuck with me. I would list so many things I would want to change about myself. To this day thoughts still run through my head "why can't I be like her" "I wish I was skinnier", I really wish I never compared myself to others.
Last year I was starting to follow what my friends did and as soon as I read Perfect for the first time I changed the way I acted and what I did around them, I would try to encourage them to eat more and I told them the danger in not eating. I took a minute to realize what this book was trying to tell me, and I remembered to not make the same mistake Isabelle did and my friends did. Even though I would go to school everyday to see no one bringing any food and I was the only one I didn't do that to myself, well not yet. I noticed that I was the only normal-sized one out of my friend group and everyone else was tiny, I wished I was like them and still kind of do today. I took a look and everyone was losing weight and I was the only one staying the same, they would talk about it by me and they could also see I was the only one not starving myself. I know that I should have left them and should have found new people to hangout with but I didn't I was worried they wouldn't like me after or they would never talk to me again.
I really wish I would have read this book earlier so I didn't even think about not eating. I want to give a huge thanks to you and your book for saving me from making the biggest mistake in my life that could have lead to many bad things and I would have regretted all of it. I am glad that your words influenced me and it wasn't just another book read. I took this book to heart and it taught me a life lesson that no one will ever understand and I do now. Your book made me realize you need to be yourself and don't follow what your friends do.
At school I would look around and be surrounded by girls who didn't eat, I would go home every day and cry and tell my mom that none of my friends were eating and that it made me feel fat since no one was around me. She told me to never fall down that low and that I am beautiful just the way I was. I knew what those words meant I wasn't dumb, all moms have to say that to their daughters to make them feel better and it really didn't make me feel better I knew she was just saying that. I didn't believe her words so I didn't follow them and I skipped a meal and one more and that's when I read your book for the second time and I was back to being myself.
Thank you again for teaching me to love myself and to not follow my friends actions. I learned that I am valuable for who I am and no one can change that. I'm still mad at myself to this day but happy that your book saved me. I wish more teenagers would read your book and take your words because they saved me and could save them.
Sincerely,
Maddie Larson
Isabelle McDonald, Grade 8, Horizon East Middle School, Moorhead
(Letter to Veronica Roth, Divergent Series)
Dear Veronica Roth,
I have never read a book faster than I read the Divergent Series. This book took my mind somewhere that I couldn't even begin to imagine. I found your book when I was at my school library. I don't know if it was the cover design or what, but I do know that the book called my name, and I'm glad it did.
I remember what my life was like before I read your book, I was scared to find out who I was at the time, or who I would soon become. I didn't want to be anything but perfect and pristine, but then I came across your book and that all changed in the blink of an eye. I started finding myself and I started putting myself before other people, knowing that I had worth. I was always so scared to be different, but when I saw that Tris could be different and stop caring about what other people thought, I knew I could too.
Because of your book, I no longer care what people think of me, I'm not scared to be me anymore. Your book also taught me that even sometimes blood relatives cannot be trusted.
When Tris's brother betrayed her at the end in Insurgent it taught me that people will care about themselves before they care about anybody else, so I started caring about myself and I stopped believing everything everyone else said.
My favorite character in this book series is actually not Tris. My favorite character is a male character, Four who is also commonly known as Tobias Eaton. Tobias is my favorite character because in certain aspects he is just like or similar to me. Tobias wore a mask for so long until he met Tris. When he met Tris he was able to open up and be himself around her and he didn't have to worry about being judged. Tobias taught me bravery because of what he did.
Your book can teach many lessons but what I mainly took from it was bravery, loyalty, trust, and to take off my mask and not being afraid to show my true colors, The part that really got to me was the deciding ceremony. This part got to me because she had to choose between her or her family because her brother had already left. She felt bad for her family, but she knew she needed to go her own way. She left her family so she could find herself but it took her a while to adjust to the new lifestyle. I experienced the same thing when I was twelve years old. I was put into the foster system, but I had to move four hours away because of it. I felt bad for my mom, but I also knew it was best for both of us. I had to adjust to my new surroundings and make new connections just like Tris did.
The last way that your book affected me, was that it was incredibly inspiring and mind-blowing. It gave a lot of helpful and useful tips for finding yourself, even if it wasn't an informational book. I now know who I am, who I want to be, and where I want to end up in life. I want to be the best version of me I can be, and if that's not good enough for people then they don't have to be my friend, but I do know that I am strong, independent, brave, and beautiful.
Overall this book really changed my life in so many different ways. I used to be scared; now, I stand tall. I was lost, and now I've found myself. I was incredibly inspired by the quote found on the back pages of your book. "We believe in ordinary acts of bravery, in the courage that drives one person to stand up for another." I couldn't agree more. We all choose to be who we are, and that's all we can be.
Sincerely,
Isabelle McDonald
Ren Stokesbary, Grade 11, School of Environmental Studies, Apple Valley
(Letter to Jerry Spinelli, Stargirl)
Jerry Spinelli,
I don't believe that home can be defined within a house. I believe that the idea of home is much more abstract and obscure than we could fully grasp. For example, I find my home in several places, from walking backwards on a road to the smell of a hotel, from fading cotton candy clouds to backstage theater, from Slavic folklore to your books about Stargirl.
Right before I started writing this letter I decided to crack open Stargirl and refresh my memory. 17 pages in, and I felt tears begin to well up in my eyes. I had forgotten how much this book meant to me. I had forgotten how the words on the page had taken my life and bent it in a new direction. I had forgotten how the characters took me by the hand and showed me every corner of the universe. I had been away from my home for too long.
I remember reading Stargirl for the first time. I would sit on top of the monkey bars in my backyard, occasionally pausing just to look at the sky and listen to the birds. I remember finishing it, putting the book down, and crying. I had become so attached to Stargirl and her story, reading about her replaced enchanted place made my heart break. Nonetheless, I was inspired. I decided that I was going to do my very best to live the life of a Stargirl.
It started with a search for my own enchanted places. I have found two so far. One by an old, deserted, and probably haunted cute yellow house by a well kept garden. The other by a field of flowers at sunset that looks like a soft acoustic song. Over the summer I visited these two places often, sharing my excitement about them with friends who never quite reciprocated my energy. I didn't care though, Stargirl had taught me not to.
I admire so many things about Stargirl. No matter how she was received, she always stayed true to herself, while still allowing herself to shift and change according to her own terms. She did not, for the most part, care what anyone thought of her, doing what filled her heart with birdsong and the wind. She gave so much of her attention the little things. She cared deeply about other people. She was made of galaxies and finch feathers and prehistoric bones and bow ties and pure, unapologetically raw love.
Stargirl taught me how to do all of this. She guided me through a rough ending of a few friendships that tried to force me to be something I wasn't. She showed me how to dance in the rain with my little brother while every other door on the street stayed tightly shut. She pointed out every passing cloud, ladybug, and every other bit of magic the world had to offer. She is now teaching me how to radiate light and love so fiercely, even strangers cannot help but notice.
As I write this letter, I'm rereading Stargirl. This book helps me stop, rethink, and refresh. New Year's is coming up, and I think my resolution this year will be to spend more time in the places I call home, from the boom in my heart after a firework explodes, to spring thunderstorms, to the pages of Stargirl.
Thank you,
A local Starboy
Sridhatri Guntipally, Grade 10, Eagle Ridge Academy, Eden Prairie
(Letter to Sarojini Naidu, "The Bangle Sellers")
Dear Sarojini Naidu,
In awe, I stood. The entire store, an alcove, was filled with bangles from floor to ceiling. Unintelligible chatter in a foreign tongue floated around me as the shopkeepers scrambled to pick out satisfying bangles for demanding women. Burning incense sticks filled the room with a heavenly aroma. Twinkling stones and mirrors surrounded me on all sides and transported me to some enchanted land. While admiring the brilliant colors, beautiful patterns, and reflective mirrors, the light patter of rainfall caught my ear. Enticed by the rain as I always am, I slipped away to the door. To my surprise, getting drenched in the rain outside stood a rack of glass bangles in every imaginable color. They tinkled in the wind, telling an enigmatic story through their magical sound. Raindrops rested on the bangles, like dewdrops on leaves and flowers at dawn. The rain, petrichor, and tinkling bangles… this was the most magnificent sight I had yet seen in that store.
Some months later (in America), I read your poem, and it brought back a vivid recollection of that day. Each word in your poem expressed exactly what I had felt, as though you had glimpsed into my mind when you created your poem. You didn't only describe the beauty of the bangles, which anyone can perceive. You wrote about the experiences that come along with these stiff bracelets, which make up my memories and my identity. Your poem reminded of my love that rests on the other side of the world, my beloved grandmother, aunt, and sisters, the delight I feel every time I travel to India, and the small part of me that is always empty on this side of the world.
In the last stanza, you talk about bangles "purple and gold flecked grey" which adorn "she who has journeyed through life midway." I do not know if others can understand what you are referencing, but I knew immediately. My grandma always wears those ornaments on her wrists. Your writing reminded me of her loving arms, which possess infinite care and infinite energy to serve us. I have never met a woman like my grandmother. She never compromises her duty, nor does she desire anything in return. In a time of uncertainty and confusion in her life, she chose to work hard and educate herself. She is always the same gentle and loving person. My dear grandma is who I aspire to be like. When I went to India, we would talk for hours in the kitchen as she cooked, and do you know what always accompanied us? The sound of her "gold flecked" bangles tinkling as she chopped the vegetables, stirred the cooking pot, and even as she sipped the chai she so loves. Your poem made all of this flash through my mind.
I read through your lines of poetry over and over again, and every time I felt the same thing, a tingly sensation of nostalgia and yearning. I couldn't grasp why I was so drawn to your words, and when I tried to explain, I remained speechless. It was because your composition reminded me of memories that can only be experienced.
In today's world, we are always running after big things. At least, I am always running. Big ambitions fill my head, and the list of things to do only gets longer. I lose myself in layers of schoolwork and extracurricular activities. I ruin whole days and weeks because I am unsatisfied with the outcome of my efforts. Anger, frustration, confusion… My emotions burst, like a bubble gone too high, negatively affecting the people around me, but I am too blinded to recognize that and repair it. However, in the reflection of bangles, I was able to find myself again. Through the memories that you evoked of wonder, joy, and India, I remembered what truly matters to me, which is family and love. Your poem about bangles and my grandma's simplicity gave new meaning to the idea that the little things in life matter most. Thank you for transporting me to another world and bringing me back more full of peace.
When I return to India next time, I will buy bangles for my grandma.
Thank you,
Sridhatri Guntipally
Kylie Hoffman, Grade 10, White Bear Lake Area High School North Campus, White Bear Lake
(Letter to Fredrik Backman, A Man Called Ove)
Dear Fredrik Backman,
My whole childhood I sought refuge in the companionship of my father. He was a kind man but not without acknowledged flaws. He lived his life full of regrets but in no way empty of love. I took him for granted, I was enchanted by the persuasive selfishness of young adulthood and to me he was just my father. The father who would sing with me in the car and yell at me during my basketball games and console me when my heart hurt. I did not yet understand until I read your book that my father was the personification of family and human connection. He would villainize himself just so my mother would not be considered the villain, he would hide away his pain so I could not feel it, and he would dust me off and put me back on my feet before I even knew I was falling. He was home, he was what I never felt I had and what I was too ungrateful to see.
Before my father died I read aloud to him a quote from your book I had felt changed me the most. He smiled when I got done reading it. I told him it was the quote I was going to use in my future wedding vows. And although I thought he would, he did not laugh at my childish naivety or discourage my optimism. He did not laugh because to him naivety and optimism were among the things that truly defined love, and he knew love.
Not long after I read the quote from your book did my father die. He had a heart attack, something not uncommon in his lineage. Something I knew before I knew. I knew he had died because I felt the ache in my heart the same time he felt the ache in his, and I saw the world shatter the same time his world disappeared. We were quick to set up the funeral arrangements because without my father there was nothing more important. It was not until three days before the funeral that I decided that I wanted to deliver a eulogy. Many were skeptical and worried I would not be able to capture my father in the adolescent words that I had acquired throughout my lifetime. I was not, because this is when your book gave me the insight that I knew no one but my father and I understood. And so on the day of my fathers funeral I read the very same quote I read to my father, "'Loving someone is like moving into a house,' Sonja used to say. 'At first you fall in love with all the new things, amazed every morning that all this belongs to you, as if fearing that someone would suddenly come rushing in through the door to explain that a terrible mistake had been made... Then over the years the walls become weathered, the wood splinters here and there, and you start to love that house not so much because of all its perfection, but rather for its imperfections...These are the little secrets that make it your home.'"
A Man Called Ove was a prophecy I did not yet know at that time was destined for me. Your story helped me discover the little secrets that made my father home. He was the walls that were weathered and the wood splinters that were here and there. Your book carried with it the meaning of my life and happiness. And above all your book provided me with the last conversation I will ever have with my father, and I am indebted to you for that privilege.
Sincerely,
Kylie Hoffman
Jessie Proell, Grade 11, Rogers High School, Rogers
(Letter to Dr. Seuss, Oh the Places You'll Go)
Dear Dr. Seuss,
The first time I ever read your book, Oh, the Places You'll Go I was about 5 or 6. I remember waking up on my birthday to my mom sitting beside me reading your book. I was still drowsy from just waking up, but I still can remember those funky pictures of the little traveler.
They made me laugh because I was picturing that the traveler was me. But I can still hear my mom saying the iconic line, "oh the places you'll go" in my head from time to time while growing up. It passes through my head like a distant dream. But in 2017-2018, about 10 years later, there was a time in my life that I didn't want to know the places that I would go. I was dreading the future, and I was so scared that I was considering not living another tomorrow.
On May 2, I wanted to take my life. But I remembered my mom saying "oh the places you'll go", and I thought it was kind of a sick joke. The places I'll go? Every corner in the world that I would wander to will only bring me sadness. Maybe I was depressed because of the people I was hanging around with, maybe it's because I tried to distance myself from my family, or maybe it's just in my DNA. Maybe it was all of them combined (which I believed it was). But on May 2, I was considering not doing it. Maybe… I wanted to know the places I'd go. What if I wanted to see what I was capable of. And what would my mom think if I do undergo this act? If she blames herself? What if she shuts down just like I had done. Only little did she know that she and you, Dr. Seuss, saved me that day. Oh the Places You'll Go sang in my head on May 3.
And now I'm proud to say that I have recovered. I went to a hospital where they helped me become me again. I made some great connections and I'm now happy that I didn't make that mistake of throwing my life away. Now I'm applying for my dream college, getting my driver's license, and working hard for my future. The thing that scared me the most a year ago is now making me eager to see ALL the places I'll go.
Thank you Dr. Seuss, for teaching me the meaning of your book and saving my life.
Jessie Proell
Alexis, Grade 10, White Bear Lake Area High School North Campus, White Bear Lake
(Letter to Rupi Kaur, Milk and Honey)
Dear Rupi Kaur,
I first saw your book Milk and Honey about two and a half years ago when it became extraordinarily popular on social media. I didn't think much of it at the time since I never liked poetry. I kept scrolling through social media and your book left my mind.
However, in my final year of middle school and the first year of high school, I had a falling out with my parents and ended up moving out of my father's house and rarely talking to my mother. Having lost that connection with my parents I relied on a someone who used me to get whatever he wanted, I was trapped in a constant cycle of being dumped and then dragged back in. This person, not even a man yet, was hurting me both physically and mentally and I felt lost because I didn't want him to leave. And that's when I stumbled upon your book once again.
I was at a bookstore with the only person I trusted at that time, my grandmother. We were walking through the store, towering shelves on either side of us, and then I saw your book once again. I decided to pick it up and flip to a random page and read the poem on it; "I always get myself into this mess, I always let him tell me I am beautiful and believe it, I always jump thinking he will catch me at the fall, I am hopelessly a lover and a dreamer and that will be the death of me." I sat in the poetry section in astonishment and flipped through more of the pages.
The situation I was in was one that was easily made fun of and waved away. Of course, now, it sounds silly to think that I let this boy take things from me that a fourteen-year-old girl should never have taken away from her. But one of the main things that taught me about self-love and growth, when I couldn't even speak with my own parents about it, was your book.
The day I took Milk and Honey home with me, I read it in one night, and then again the next day. It taught me how relationships are supposed to be, and if I am being honest, I was scared at how much I related to the person in your poems. I wanted to ignore the lesson that you were trying to teach because I truly wanted to believe he didn't mean to hurt me in the ways he did. And I let him drain me of my self-esteem and happiness. And recently he has been trying to wriggle his way back into my life because of the very fact that he can't get back in. So this created an urge in me to pick up your book once again and read it in one night like I did that very first time.
Your poetry about love, abuse, and accepting yourself has taught me so much more than any parent or guardian ever has.
The poem that has been tucked in my mind for when I need it is that one that goes, "The world gives you pain and yet here you are making gold out of it."
With thanks and admiration,
Alexis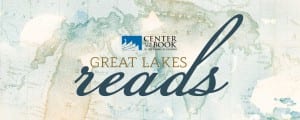 Download The Great Lakes Reads Poster
Great Lakes Reads is a project of the Great Lakes state Centers for the Book: Illinois, Indiana, Michigan, Minnesota, New York, Ohio, Pennsylvania, and Wisconsin, with participation by the Ontario Book Publishers Organization.
Books for the "Great Lakes Reads" list were selected by each state, and province, that borders a Great Lake. The chosen works, all by authors either from or residing in each location, highlight the state's relationship with its lake and the communities surrounding it.
A comprehensive list of resources for writers including local and national organizations for writers, graduate writing programs, literary publications, funding opportunities, national organizations, and more.
The need for a strong library is greater than ever.