The Friends is the Center for the Book in Minnesota, designated by the Library of Congress. The Center for the Book is a national initiative established in 1977 to promote reading, literacy, libraries, as well as the scholarly study of books.
All 50 states, plus the U.S. Virgin Islands and Puerto Rico, have a designated Center for the Book. The Friends was honored with this distinction largely because of the success of our statewide programs, including the Minnesota Book Awards. As Minnesota's Center for the Book, The Friends produces dynamic programming that benefits all ages and reaches all corners of the state, such as the following.

The Minnesota Book Awards is a year-long program that fosters the literary arts community in our state with the ultimate goal of creating stronger communities.
The process begins in the fall with book submissions and continues through winter and into spring with two rounds of judging. Also woven throughout the season are various engagement activities and events that promote the authors and connect the entire world of Minnesota books to readers throughout the North Star State.

One Book | One Minnesota is a new statewide book club that invites Minnesotans of all ages to read a common title and come together virtually to enjoy, reflect, and discuss.
Libraries are essential for connection, and through One Book | One Minnesota, libraries across the state will connect their communities through stories. The program aims to bring Minnesotans closer together during this time of distance and adversity.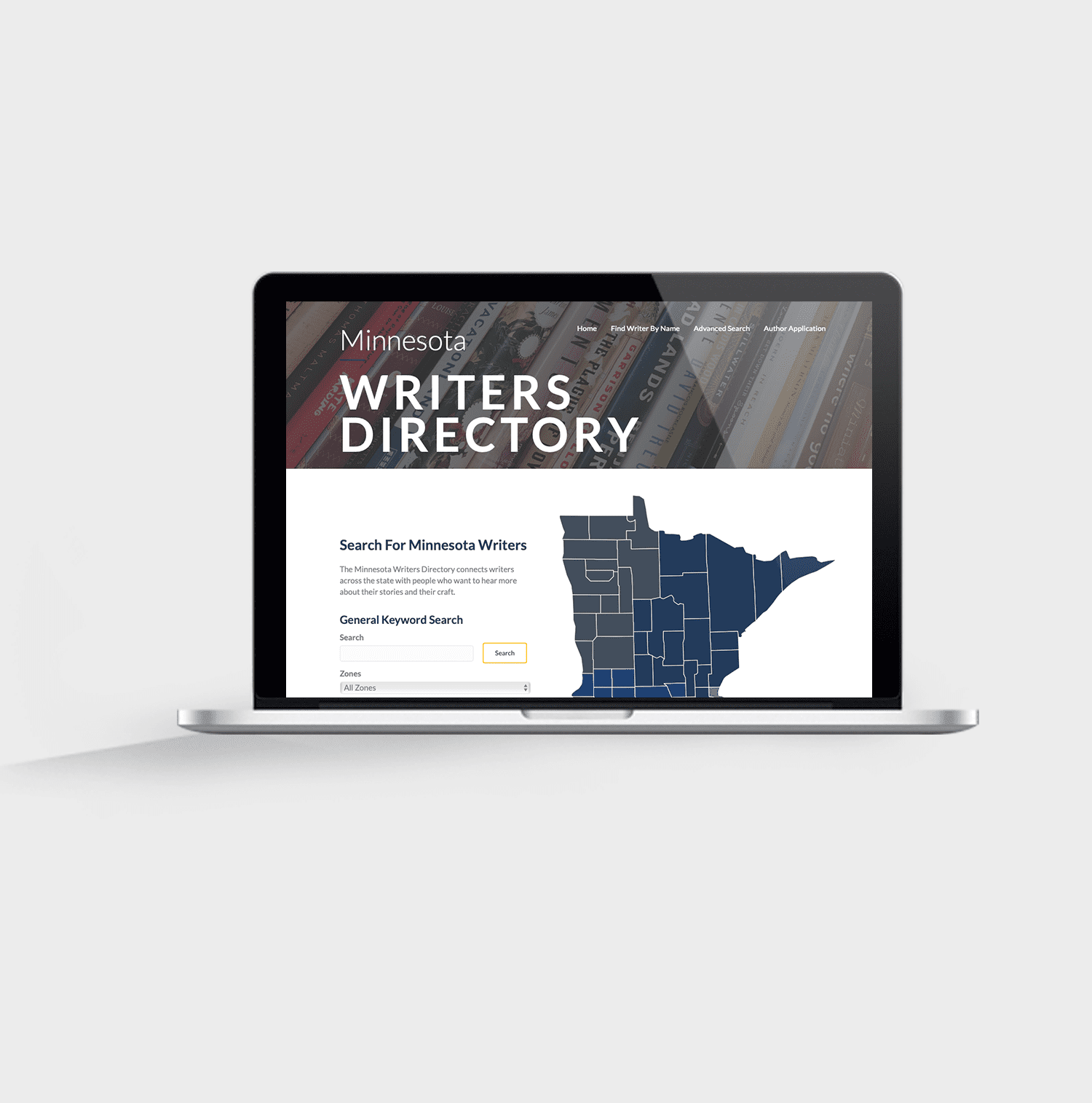 Minnesota Writers Directory
The Friends created this online resource that connects writers across the state with people who want to hear more about their stories and their craft..
With this interactive directory, event hosts, literary organizers, teachers, arts administrators, librarians, and booksellers throughout Minnesota can find local authors who might be a good fit for their programming. Minnesota writers have the opportunity to reach a broader audience, and booklovers can find more inspiration from their home state.
Visit the Minnesota Writers Directory: www.mnwritersdirectory.org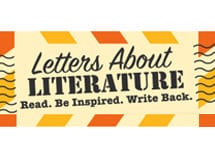 Letters About Literature is a statewide writing contest for students in grades 4-12. The program invites students to read a book of their choice, reflect on it, and write a personal letter to the author explaining how the book changed their views of the world and/or themselves.
The 2019/2020 winners have been announced!
Read the winning letters below.
Letters About Literature: 2019/2020 State Winners
Anna Vemuri, Grade 4, Parnassus Prep, Maple Grove
(Letter to Anna Sewell, Black Beauty)
Dear Anna Sewell,
We were required to read your book, Black Beauty, for our reading class last year. In the class there was a kid who disrupted the class, pushed other kids during recess and said mean things to them. He usually did not finish is homework or did well on tests. Obviously, he did not have any friends. The teachers and our Principal punished him for his bad behavior and said there is always one such kid in every class. In your book, Ginger, one of Black Beauty's friends, also had a bad temper. She gets punished for biting and snapping. At the time, I thought it was funny that we were reading about a horse with bad behavior and we had a kid in our class with bad behavior.
One day, the Principal assigned me to help the kid make some friends and complete his homework. I was scared at first, but at recess I worked with him on his math homework. I never helped anyone with their homework before. My parents help me with homework by reading the questions and working through the answer. I did the same thing with the kid. After we read the questions together, he was able to figure out the answers on his own. He only needed help understanding the questions. At the end he said his parents never helped him with homework. I was very surprised to know that. I also realized I am very lucky to have my family.
I read your book again and this time, it was to learn more about the cause of Ginger's bad temper. The bad treatment she received during her upbringing was the reason for her bad temper. Her trainers punished her and boys threw stones at her for fun. Black Beauty had a lot of love and was treated kindly. He grew into a fine horse. You made it clear that bad treatment brings out bad behavior. I realized this is true for people as well. Kids who do not have a good, loving upbringing tend to have bad behavior and get into trouble. It is not their fault. I feel that just like Ginger, kids get worse with unfair punishment.
After I helped the kid with his homework and helped him make friends, he was never mean to me or my friends. Ginger turned into a good-mannered horse in Squire Gordon's stable because of the kindness she received. I think there is an important lesson to be learned from your book that has not been discussed in our reading class. Everyone deserves to be treated kindly. Through no fault of their own, many kids get punished which only makes them more frustrated and angry. If we all learn from your book to be more helpful and treat bad behavior with kindness, many of the problems would go away.
I am going to be a vet when I grow up so I can help animals, which cannot talk. I always wondered what animals think and what they can teach us. I really like that you gave a voice to horses and taught us the importance of kindness. I don't think anyone can truly understand what animals are thinking, but I think you come very close in your book with your message. Thank you.
Sincerely,
Anna Vemuri
Sidd Sastry, Grade 5, Turtle Lake Elementary, Shoreview
(Letter to John Flanagan, The Ruins of Gorlan)
To Mr. John Flanagan,
Your book The Ruins of Gorlan changed my life by making me realize not to judge something or somebody by how it or they look. I realized this when the character named Will actually met Halt and noticed that he was not that mean or unfriendly like he thought, but was an elite archer and scout. Before I read your book, I judged people a lot before I even got to know them. After I read your book, I realized how wrong it is to judge people based on how they look, talk, or what their background is.
Another thing I learned was to be self sufficient. I learned this when Halt told Will that he had to do a bunch of chores and I realized that I should be independent. I also should do a lot of chores around the house. One example is that I always used to leave my blanket unfolded, ask my mom to get water, and expect someone else to set the table for dinner. But now I fold my blanket, get my own water, and set up the dinner table. Another example is, I used to ask my mom to keep everything ready for me or I would not be able to do stuff. But now I can get everything that I need for myself.
I also learned how to mentor when Halt was mentoring Will and taught him to be a ranger. Seeing this relationship in the book helped me to mentor kids in my Lego League. I am doing a better job at mentoring others in understanding the code. This benefits my whole team and makes me feel valuable.
In addition, I learned to do what is right even if its hard. I learned this when Will saved Horaces's life by driving the big boar away from him so that Horace would not get killed by the boar. Before reading the book I would not stop people if they were getting bullied or teased. But now if someone is being mean, I am the first to stop the bully.
Lastly, I learned that friends are priceless. I learned this when Horace saved Will from the bullies Jerome, Bryne, and Alda. Before I read the book I only had three friends but now I get along with almost everyone and I look for opportunities to make more friends.
Thank you Mr. Flanagan for writing this beautiful novel and teaching me not to judge, to be self sufficient, to help others, to do what is right, and that friends are priceless.
I will use these lessons for the rest of my life.
From,
Your Biggest Fan,
Sidd Sastry
Anna Cierzan, Grade 5, Visitation School, Mendota Heights
(Letter to Shel Silverstein, "Melinda Mae")
Never give up. Never give up. Never give up.
Dear Shel Silverstein,
I used to always give up when people told me I couldn't do something. I thought that they were right, and I listened to them. But when I read your poem "Melinda Mae" it changed my life because if Melinda could do impossible things, so could I. Melinda has inspired me to attempt impossible things.
If I didn't read your poem, I wouldn't be the person I am today. I am in 5th grade, and I play on a middle school basketball team, but I have to play against eighth-graders who are 3-4 years older than me! If I didn't read your poem, I would have dropped out because my brother said I'm too young to be playing against eighth-graders. They might be a foot taller than me, but I don't care about how tall they are just like Melinda didn't care about other people saying: "You're much too small." When I was younger, my mom would read your poem to me and I always wondered why did they say Melinda was too small? Anyone can do anything.
Most people think that girls should have long hair. Most people think that girls should like makeup. Most people think that girls should like the color pink, glitter, do gymnastic, be flexible, dance, and wear dresses. I'm none of these things. I told everybody I was going to cut my hair short like a boy and everybody thought that I was tricking them. After I got my hair chopped, all the boys in my class started making fun of me. They would call me a weirdo and would stare at me. One day I put my hair in a mohawk and that exact same day another boy in my class had a mohawk. All the boys started calling us twins. I didn't mind because I couldn't have this bottled up inside of me. I took it as a compliment and ignored them, just like Melinda ignored the negative comments in the poem. One thing I know for sure is that I will never be a typical girl.
If I hadn't read your poem, I wouldn't have grit and perseverance to try the impossible. I'm on the swim team, and on my first day of practice, I had to do the butterfly stroke which is really hard for me. I was so tired after practice that I wanted to quit. But I persevered and practiced my stroke and now it is easier. Now I go to practice no matter what. Even if I am tired, or I have a bunch of homework.
Your poem taught me to never give up. Even if it takes 10 years to complete. Your poem has taught me to never listen to anyone's negative comments, even if it hurts inside. Now I'm playing against eighth graders or putting my hair in a mohawk, and people are calling me a weirdo, I'll repeat these words inside my head. Never give up. Never give up. Never give up.
Sincerely,
Anna Cierzan
Sneha Singla, Grade 8, Wayzata Central Middle School, Wayzata
(Letter to Catherine Clark, Eleven Things I Promised)
Live, Love, Laugh
Dear Catherine Clark,
Promises. Confine you. Confuse you. Test you. A small assurance to do a particular thing or
keep a nice little secret. And it's the thing that can define your relationships and trust.
"Everyone had secrets. Everyone. It was just that I'd promised Stella to keep hers" (Clark 99).
Eleven Things I Promised was a book that I picked up to read over the summer and it became
one of my favorites. This book of yours touched me in a way no book had ever before, and I
can't explain my gratitude! The way Frances' bike ride weaves the book, reminds me so much of
my life. She completed the bike ride alone, unlike what she and Stella had planned. Moreover,
she had no old friends and had to make new relations.
"This was it. The end of the list, the end of this impossibly long journey. But maybe the
beginning of another one" (Clark 238).
I had known my best friend forever. Everything was perfect and our lives were planned. But,
when I moved to the United States in sixth grade, I set off on a new journey. Alone. And on the
way, I met countless new people and tried so many crazy things. On this bumpy journey, there
were times when I too got sunburnt and when I judged a "Margo." My relationship with one of
my closest friends had a rocky start. Since the first day, we didn't get along and constantly
criticized each other. But when we gave each other a chance we learnt that we have so much in
common, and now we are inseparable. It showed me that we can find the most unlikely in
people, only if we give them a chance. As a middle schooler I had become an expert in fitting in,
but the lovable and unique qualities of the Sparrowdale Bike team made me wonder if I would
make more friends being who I really am. And now, in the eight grade year, I have made a
family of those friends that love me for who I really am. Frances and Stella's friendship has
been extremely inspirational and is forever ingrained in my heart.
"I was home, and nothing had changed—yet at the same time, everything had changed" (Clark
247).
Frances was an extremely relatable character, not only because of her physical circumstance
but also her emotional state. I was at a place where I was exploring this new world but also
wanted to relish every moment. Everyday, I miss my friends and your book showed me to not be
afraid, rather open to new experiences and possibilities! Her list of 10 things that she fulfilled
(Fix-it List) was such a delight to read that it inspired me to make a list of my own. I watched a
movie in the park, had a water gun fight, played tag in a mall and so much more! Earlier, I was
so stuck in a box with one hole peeking in front where I only thought of what I want to do or
should do, that I forgot to enjoy what the box offered. What the present offered. Since I read
your book, I have been accomplishing more and been able to work on my bucket list. In
addition, I have started doing some naughty and cheesy things, which is totally not me and yet
I've enjoyed every bit of it. Just the thought that I am here to enjoy and cherish has made my life
much happier, and inspired me to be a better person.
"Fly like you mean it, bad-luck dress" (Clark 265).
Today, I'm going to make you a promise. A promise to never forget the value of love and
friendship. I will keep reminding myself to live in the moment. I will always hold this book close
to my heart. And yes, I will keep these promises no matter how my life evolves.
"I'd made it this far. I was going to finish" (Clark 183).
I can't describe in words, the impact this book has had on me. How it has taught me that life is
easier when celebrated with others around you. How it has told me that I'm not alone in this
journey called life. How it's inspired me to write a book like yours, filled with my experiences.
Yet, the least I can do is to thank you so much!
"Embrace the Future, Today." (Clark 270)
Sincerely,
Sneha Singla
Pippa Pflaum, Grade 8, The Blake School, Hopkins
(Letter to Elie Wiesel, Night)
Mr. Wiesel,
For a school project I recently read your memoir about your lived experience as a Jew in concentration camps during the Holocaust.
I am particularly compelled by a statement you made in the preface about how you felt you had a duty to write this memoir. I was struck by the magnitude of the idea that you - and any witness - holds the power to prevent this tragedy of your past from becoming our future. This is emboldening and empowering for any individual who sees the need for change in the world. Additionally, I was particularly struck by your stated moral obligation to write this memoir so that no one would forget those who died, and to ensure that the truth about the Holocaust is broadly known and documented as a measure to prevent it from ever happening again.
While my personal experiences are fortunately nothing like what you and other survivors have experienced, I too strongly believe that there is always an opportunity to learn from our mistakes. In fact, I think that is one of the most compelling gifts given to humans. We can learn from our mistakes, but if our mistakes are erased or forgotten, we will keep making the same mistake again. As a simple example, this idea becomes clear to me when I think about the process of learning math. If you solve an equation incorrectly, but do not write down your work, or worse erase your work, you won't know where you went wrong and are therefore likely to make the same mistake again, resulting in a failing process and an inability to move ahead. In the case of the Holocaust, there is no better way to learn from humanity's mistake than to hear from a first-hand witness. Through your candid writing, people like me hear it as it was, from the experience of someone who survived "by chance" as you say, and has all the memories engraved in their mind and heart forever.
Not only did your writing inform me in great detail about the Jewish experience in the Holocaust, but it deeply impacted me in my daily life. Your explicit descriptions of what the victims had to endure helped paint an evocative image in my mind, and I now have a clearer sense of focus. Often when I am dealing with something frustrating or difficult, I have vivid thoughts back to your book and the descriptions the suffering endured by many. If these people could endure all that, I can certainly take on whatever it is that I am facing. This has helped me power through a lot of the things I worry about because I am able to step back, recall your writing, and realize that my worries are more surmountable compared to anything the Jews and others went through. This helps me take my troubles in stride and move forward more productively. On a similar note, your memoir inspired me across my endeavors to not take it for granted that I have great opportunities and freedoms in my life - with school, friends, and just living in a democracy. This gratefulness and appreciation has allowed me to be more productive in my endeavors. I have a deeper understanding of my good fortune to be able to pursue my interests, unlike those who suffered through the Holocaust. As a result, I feel more compelled to take advantage of the opportunities I was given and work hard at them.
Perhaps my most significant learning from your explicit documentation of what happened has been a greater capacity for empathy. I have used it to be more productive in my own life, but most importantly it has allowed me to view what is going on in the world today with a stronger sense of understanding that we can never again allow things to escalate to a point that could lead to another Holocaust. The declaration of "Never Again!" rings loud and clear.
Thank you again for writing this memoir, for sharing your story, your experience, and for helping us learn from our mistakes, and hopefully preventing another genocide.
Sincerely,
Pippa Pflaum
Max Pickar, Grade 8, Horizon Middle School, Moorhead
(Letter to R. J. Palacio, author of Wonder)
Dear R. J. Palacio,
I wanted to reach out to you and let you know that I read your book, Wonder. I didn't search it out to read for fun or because I necessarily wanted to, but instead it was an assignment and we had to as a class. Reading isn't my favorite activity, but I enjoyed this book a lot. When I first read your book, I was in the fifth grade and I was going through some bullying as well. I have Autism, and it makes me "weird" to other kids. I am "weird" and I am OK with being "weird" now. Your book helped me to feel this way.
Like Jack, I thought if I acted like everyone else, I'd fit in, and they would stop bullying me. That just caused more problems. Many of the characters in this story are afraid to be themselves because they want to fit in or be like everyone else. Auggie was such a strong person because people would hurt him, and yet he was able to forgive, learn from it, and use it to make him stronger. I would like to learn how to do this as well. I struggle a lot with forgiving or just moving on and not letting things affect me. Auggie & I are pretty similar. I could see myself in his character, and it made me think, "why should I be like everyone else," and "why should I be trying to blend in?" I decided to try something different. I tried out for the play and got a small part. I was able to wear a costume that covered me like Auggie's space helmet. It sparked a part of me that just came alive. I never want to go back to the person I was before, one that hides and allows other people's opinions to change me. Like me, Auggie had an activity that sparked joy and showed his unique abilities and that is science. Jack and Auggie's project was so cool. The other kids all thought it was so cool as well. They took the blue ribbon and really set Julian off. Julian did not like being out of the center of everyone's attention. Especially to someone who was "freak."
When I reread this book, I was also able to relate a little to Via, Auggie's sister. This school year my parents took in a foster son. He is in high school and has non-verbal autism. He acts like a little kid and runs around making noises when we are in public. He draws attention to us when in public which I have always tried to avoid. Worse than that, he takes my mom's attention most of the time. I was her focus, and now it is him. I can see how Via felt alone and left out at times. She became independent but still wanted some attention and love from her parents.
So, I guess what I'm trying to say is that after reading your book, I don't hide who I am. I've gotten to know myself and what makes me happy. It makes me think of what Mr. Brown taught his students. "Everyone is fighting their own battle." Your book helped me to change the way I react to others, and it taught me that learning who I am and what I want in life is important. It's only been a few years from elementary school and middle school, but I have made a lot of changes in my life, and so much has changed for my family as well. Nothing stays the same. You have to learn to change with the times. One of my favorite quotes from Wonder is "Now that I look back, I don't know why I was so stressed about it all this time. Funny how sometimes you worry a lot about something and it turns out to be nothing." My mom says that when you give yourself a little time and distance, your perspective changes and that's when somethings turn out to be nothing.
I would have never thought that books could make such an impact on a person. There are many things I have learned in my life, but your book taught me one of the biggest ones. To be yourself, to accept others, and never give up.
Sincerely,
Max Pickar
Ahdra Boudreau, Grade 8, Anoka Middle School for the Arts, Anoka
(Letter to J. K. Rowling, Harry Potter Series)
Dear J. K. Rowling, and judges that will read this,
When I read Harry Potter and The Sorcerer's Stone for the first time in fourth grade, I never knew I would become so engulfed in the franchise, and connect so much with the characters. Looking back at the books recently, I realise just how much I have in common with two thirds of the main trio of Gryffindors, Harry, and Ron. Seeing their stories progress, reading and watching them grow up alongside me, I learned lessons that have, unbeknownst to me, impacted the way I see life and how I handle myself when times are rough.
Harry Potter grew up hearing only bad things about his parents, and not getting the love a child needs to stay healthy. The Dursleys treated him that way his whole life until he could finally leave the abusive family, and go to the wizarding world for good. I moved around a lot growing up. Anoka Middle School for the Arts has been my eighth school I have been to in my fourteen years of life, but despite it being my eighth school, I have moved far more times than that, going from school to school back to school.
My home life was never stable, and I didn't ever get to see either of my parents the majority of the time. It really hurt me to not have that guidance and care that every child should receive. It still affects me now, but seeing Harry recover from that by making amazing friends and meeting people who help him along the way let's me know that can do that too. Like Ron, my family was always poor, which played the biggest part in me not having a stable home, but I learned to work around it and make the fullest out of my life despite not having everything the other kids had, and sometimes eating less so my siblings could have more. Reading about Ron, I learned to always take what I could and appreciate it, remembering important moments and using them to guide me when I'm going through troubling times. These two characters showed me that there was a way to recover and/or deal with troubles you may be facing, taking them head on and pushing through.
Thank you so much for writing this book series that impacted me, and many others alike.
Without confidence,
Ahdra Boudreau
Zoë Larson, Grade 11, ROCORI High School, Cold Spring
(Letter to J. R. R. Tolkien, The Fellowship of the Ring)
Dear J. R. R. Tolkien,
You once wrote these impactful words …
"The wide world is all about you: you can fence yourselves in, but you cannot for ever fence it out."
… I want you to know that I value them deeply.
I am a sixteen-year-old girl with dreams, ambitions, questions, and hurts. I can't say that my life is much harder than any other teenager's in this day and age (in fact in many ways it has been quite a smooth ride), but pain has touched me nonetheless. In the past, when the rumbling turbulence of reality set in, I have fenced myself off from the world and into my own little universe: a rather pleasant place of peaceful colors, curiosity, and creativity, but a lonely location even so. As school, friendships, stress, and worries constantly engage my brain in little civil wars, I often find myself looking for an escape. But lately I've been wondering, "What do I have to gain from hiding away?" Knowing what I do about your life, it wasn't an easy one, yet by opening up and developing your skills you created masterpieces that could be shared with the generations to come. Could I do that? Could I use my skills and ambitions to create and share? These questions have been racing around inside my head for some time now, and though the answer isn't yet crystal clear, I can feel change coming. There is evil in the world, but there is good as well. I want to see the good.
Last year I don't remember appreciating the sunlight on my hands, the little streams of water pouring from the dark sky above, or the sweet melody of croaking frogs in the springtime – at least not as I do now. Life was a rough road, and all I could see ahead was the steep, rigid backbone of the next mountain etched on the grim horizon. My journey through the pages of your book The Fellowship of the Ring, however, was quite the opposite; even the darkest, deadliest words were somehow given beauty through your language and voice. It seemed that every letter was influenced by some deep, intimate meaning, as if each individual symbol were crafted from some past story of significance. I suppose some people are simply gifted with words.
I am especially thankful for the intense beauty of your writing. Consequentially I am beginning to observe the sweeter aspects of life more often: watercolor sunrises, flickering flame – both delicate and harsh phenomena have something pleasant in them, if only one recognizes it. I now observe the fresh spring aroma rising from the earth, the whispered messages of the pine trees, even the rolling thunder beating the plants outside my window. I can run in the rain. Not all the world is dark. Not all fences should be allowed to stand.
As I walk now into the wide world, I will guard my heart and soul against those who prowl in the shadows, but I will not hide.
I am opening the gates.
Sincerely,
Zoë Larson
Sri Guntipally, Grade 11, Eagle Ridge Academy, Eden Prairie
(Letter to Rabindranath Tagore, "Go Not to the Temple")
Dear Rabindranath Tagore,
I strolled alone at sundown along the black tar sidewalks, full of cracks from the roots of
the growing trees and teeming with ants. Maple leaves danced in the cool summer breeze,
reaching as if they wanted to touch me like the wind. The golden rays of the setting sun placed
spotlights on these trees, illuminating the leaves and transforming their normal attire into
translucent green costumes. I laughed and twirled around the tree; who could resist nature's
dance performance! The buzz of life, of crickets, of birds calling good night was electrifying. I
quickened my pace to reach my special place in time for my daily surprise. I turned the corner
and to my right rose the moon in all his gentle glory, faded in the blue sky. As I turned my head,
my breath stopped and my heart raced. My eyes hungrily wandered the sunset sky. Above a
little valley, the sun peeked behind rolling clouds turning everything rosy pink and crimson while
bidding my earth goodbye. I stood very still and full of brimming bliss; the sun disappeared from
the sky but not from my sight. With a sigh, I turned around, reluctant to leave but full of peace.
At that instant, I knew God.
For me, God is the smile on my lips, the strength in my limbs, and the peace in my sleep.
He is the crisp morning air, the sweet smell of flowers, and the songbirds' ballads. He is my
mother's warm embrace, my father's silent encouragement, and my brother's constant chatter.
For me, God is simple and simply everything.
But, I soon came to know that the world disagrees with me. Each figure told me
something different. One told me that there is only one way to salvation, and my God was not
the right answer. One told me that I had no scripture to back me up, and that the tapestry of
God's creation is not enough. Another told me that only certain practices and complex
processes would lead to God, compared to which my naive prayers were insubstantial. Still
another challenged the existence of God at all, calling my thoughts foolish. Amidst these
tempestuous ideas, my bliss diminished into utter confusion and despair. Instead of peace, the
thought of God filled me with doubt and anger. How someone I met each day at my special
place, to whom I constantly called, and who knew me as I was, became a complete stranger, I
did not know. I felt alone, but who could I tell when all would say that I err.
Then, I read your poem, filled with advice that simultaneously warmed me with hope and
threatened to burn me by exposing my mistakes, like the flames of a bonfire. You advised that
certain practices or beliefs do not bring one closer to God, but rather constant love, kindness,
and humility do.
Then I knew my search was wrong.
Instead of searching for the affirmation of God outside of me, I should seek to draw out
the anger and ego within me, which would make space for love, naturally leading me to God. In
my trepidant quest, I had forgotten the primary importance of simpler human values. The joy
that comes from sharing a laugh with friends and coming home to warm food cooked by mom
after a long day eluded me. I failed to recognize the love around me while I thought I was
gaining higher knowledge, so misery accompanied my thoughts.
Whether I can or will know the true God, only God knows. But, after reading your poem, I
have been reminded of my duty to fill my being "with the fragrance of love and kindness." This
means actively loving everyone, including those who disagree with me, even if their ideas cause
pain and confusion. If we are able to do this first, instead of disputing over our beliefs, there will
be peace and there will be joy. In the end, you made me realize that the sun of love is universal
even if the earth of beliefs is not.
With much Gratitude,
Sridhatri Guntipally
Mary Kate Bigelow, Grade 12, Rosemount High School, Rosemount
(Letter to Sharon Draper, Out of My Mind)
Dear Ms. Draper,
Your book, Out of My Mind, relates to me on so many levels since I, too, have a disability that requires the need for a wheelchair.
Melody and I have much in common including the struggle to fit in despite the fact that we both have normal minds. As I continued to read your book, there were times when I felt like you were writing about me. I was born with SMA (Spinal Muscular Atrophy), a disease that over time causes your muscles to deteriorate. Doctors gave me a life expectancy of 2-3 years of age. If my parents would have listened to them I wouldn't be in my senior year of high school like I am today. Just like in the book when Melody's parents were told to put her in a nursing home by one of her idiotic doctors, all because he thought she was "profoundly retarded." Instead her mom enrolled her in elementary school. She and I are very fortunate to have supportive families that advocate for us and our needs. They also push us to do our best. Unlike Melody, I have the ability to talk. My speech is limited, so sometimes people can not understand me or they pretend to understand me, which is frustrating and irritating. Similar to Melody, technology helps assist in my communication with others. Even though I am hesitant to use it, I know it will help make my voice be heard. Technology also allows me to keep in touch with my friends and be independent in school and life.
I experience similar misperceptions as Melody. Just because Melody could not speak and she was in a wheelchair, people thought she was not intelligent. People think that just because I am in a wheelchair, that I am also cognitively impaired. For example, one day my mom and I were out shopping at our favorite store Target. We were at the self checkout and a clerk came up to me and asked if I wanted a sticker in the most babyish voice. I politely declined but I was rolling my eyes in the back of my head out of embarrassment because I was 17, not 5 years old. Try to see the person and not their disability! Never make assumptions about a person! Get to know them first. After finishing your book it felt like a breath of fresh air because your writing will make more and more people aware of this stereotype that comes with having a disability. It's also a really good message to anyone who has a child with a disability to go with what you believe is best for your child and push them to their fullest potential. I really loved this book and want to thank you for making it known to the world that people with disabilities do matter.
Sincerely,
Mary Kate Bigelow
For the 2019-2020 contest, The Friends partnered with Literacy Minnesota to pilot a new level geared toward Adult Basic Education (ABE) and English Language learners. Literacy Minnesota accepted submissions and included this year's letters in a special chapter of Journeys: An Anthology of Adult Student Writing. Visit Literacy Minnesota to learn more about the anthology and their work with ABE students statewide.
ABE Level Winner
Erin McDonald, age 46, originally from Minneapolis
(Letter to Laura Ingalls Wilder)
Dear Ms. Wilder,
Thank you for writing nine books about your life on the prairies and in the woods of Wisconsin. You have been part of my life since I was three years old, a century after your own life in Walnut Grove, Minnesota on the banks of Plum Creek. My mom introduced your writings through her bedtime readings. We started with Little House in the Big Woods and ended with Far From Home. Through your autobiographical works, you taught me to travel by covered wagon, eat hardtack biscuits cooked on the campfire, and sleep under the stars. In 1977, my family travelled to your dugout home, and my sister and I sat on the rock that you had played on with your sister Mary one hundred years before.
Your books taught me to be independent and self-reliant, but also to rely on community and family. Your family's pioneer experiences inspired my love of camping, nature, and travel. How you described hardship, Manifest Destiny, and the U.S. government's policies inspired me to be more aware and to value compassion.
In 2017, I experienced a brain injury, and I could no longer read properly. What I read in a book disappeared from my mind as soon as I turned the page. My medical team suggested to read books that were familiar, stories where I knew the plot, the setting, and the characters. So I turned to the Little House books, relying on an old familiar friend.
I started by listening to the audio version of your books online from the public library. (Can you possibly imagine? A professional actress reads your words one hundred years after you lived them! And people listen to your books on telephones the size of your pocketbook.) Secondly, I read along to your audio stories with my childhood books in hand, and eventually read the words out loud.
The words were jumbled in my mind as I spoke them. But it helped that I recalled your life, your blind sister Mary, your pa's fiddle, and even your ma's blatant racism toward Native Americans. I learned to read again while re-exploring your journeys through Nebraska, Kansas, South Dakota, and Missouri. Thank you for helping me to read and to remember.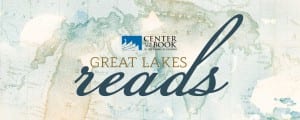 Download The Great Lakes Reads Poster
Great Lakes Reads is a project of the Great Lakes state Centers for the Book: Illinois, Indiana, Michigan, Minnesota, New York, Ohio, Pennsylvania, and Wisconsin, with participation by the Ontario Book Publishers Organization.
Books for the "Great Lakes Reads" list were selected by each state, and province, that borders a Great Lake. The chosen works, all by authors either from or residing in each location, highlight the state's relationship with its lake and the communities surrounding it.
A comprehensive list of resources for writers including local and national organizations for writers, graduate writing programs, literary publications, funding opportunities, national organizations, and more.
The need for a strong library is greater than ever.