The Friends is the Center for the Book in Minnesota, designated by the Library of Congress. The Center for the Book is a national initiative established in 1977 to promote reading, literacy, libraries, as well as the scholarly study of books.
All 50 states, plus the U.S. Virgin Islands and Puerto Rico, have a designated Center for the Book. The Friends was honored with this distinction largely because of the success of our statewide programs, including the Minnesota Book Awards. As Minnesota's Center for the Book, The Friends produces dynamic programming that benefits all ages and reaches all corners of the state, such as the following.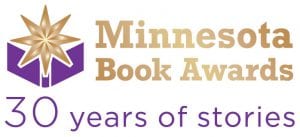 The Minnesota Book Awards is a year-long program that fosters the literary arts community in our state with the ultimate goal of creating stronger communities.
The process begins in the fall with book submissions and continues through winter and into spring with two rounds of judging. Also woven throughout the season are various engagement activities and events that promote the authors and connect the entire world of Minnesota books to readers throughout the North Star State.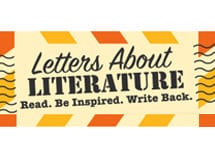 The Minnesota Center for the Book invites Minnesota students in grades 4 through 12 to enter the annual Letters About Literature essay contest. Sponsored nationally by the Center for the Book in the Library of Congress, the contest asks readers to write a letter to an author describing how his or her work touched their life in a personal way.
Letters About Literature Invites Students to Enter National Essay Contest
The 2017-2018 contest is closed
Winners will be announced in May

Letters About Literature: 2017 State Winners
Ava Kaydea, Lake Country Montessori School, Minneapolis
(letter to Hilary McKay, author of Lulu and the Hamster in the Night)
Dear Hilary McKay,
I was always hard on myself, because when trying to read books like Harry Potter, I had a very hard time and I felt sad, mad, and angry because I never could read it and everyone else could. Sometimes I wished that I didn't have the problems of dyslexia. Trying to read books was so hard that I stopped trying as hard and lost my confidence.
But when I found Lulu and the Hamster in the Night, I was very happy because I couldn't stop reading it. I wasn't frustrated. I didn't have to stop to sound out every word. I wasn't stressed out by the book. I had been always worried about reading a 'younger' kids book and what people would think. This Lulu book was a chapter book and seemed a great level for me, not too young. I lost myself in the book. I imagined pictures in my mind about the story. It was the first time that I really enjoyed a book that I could read myself. It gave me the confidence to read other books. After reading Lulu and the Hamster in the Night, I was more confident because I had gotten through a whole book by myself and loved it!
I knew you had changed the way I thought about dyslexia reading skill, because reading became a little easier, although reading is still kind of hard to this day. I definitely felt better about reading after reading this book. For the first time I was excited to read more books. I was happy to find out that you had written other books! My parents were smiling because they saw me reading this book on my own, instead of being sad that I didn't like to read. They had worried about me because I had such a hard time with reading work.
You helped change my view of my dyslexia. I always thought my dyslexia was a bad thing about myself. But after reading your book, it made me realize that it's not something to be angry or worry about, but it's something that can get better the more I read and practice with my awesome tutor! The reason that I feel better about my dyslexia after reading the book, is because you wrote a book that I could read and enjoy, even though reading is challenging.
You used words I could figure out, words that made a great story, but were not too complicated to sound out. Your writing has really great descriptive words, like 'starfish paws, raindrop eyes and cushion mountains.' These words are good for imagining pictures in my mind. You also had many conversations in the story and I could tell who was talking because their words went along with their personality. Seeing and hearing the story in my mind helped me read it and understand it.
I want to thank you for writing this book the way you did. It really did help me change my perspective of my dyslexia. It was the first book that I really understood without someone else explaining to me. I have recommended this book to many children, including kids with dyslexia. They loved this book. You did a great job of making sure that most kids could read it and like it.
Sincerely,
Ava Kaydea
Maryeva Gonzalez, Convent of the Visitation School, Mendota Heights
(letter to Paul Harrington, author of The Secret to Teen Power)
Dear Paul Harrington,
I see things about people giving up on life all the time. I see it on news channels. I see it in newspapers. I overhear people talking about it. Some people have gotten to a point in their lives where they are unable to find happiness and feel like they don't matter. Your book, The Secret to Teen Power, saved me from that.
My name is Maryeva. I am a sixth grader at Convent of the Visitation School. I have a mom, a dad, and an amazing little sister. My family loves me. My parents always make time for us and they make sure we have everything we need. I go to an awesome school and I have good grades. I couldn't be happier, until I let things bother me.
There are small things people do that can pick away at your confidence; sometimes they don't even notice they do it. They roll their eyes at something you say; they might interrupt you mid-sentence; they might even say something mean about you and move on like nothing happened. There are also things that happen in life, like forgetting your homework or getting a bad grade on a test. I started to pay more and more attention to these types of things. I started to find less happiness in my life and I focused more on the things that caused sadness. Whenever my friends came over to hang out with me, I laughed and joked with them even though in my head, I was miserable.
You helped me change. Your book showed me that I matter and that I can influence my life. The Secret helped me out of the hole I had dug myself and helped me focus on things that made me happy. I started using The Secret every day. I used it to have time for homework. I used it to get along better with the people around me. I even used it to face one of the larger problems that my past self-doubt had caused. This year, I was placed on a lower soccer team than all of my friends. This was the second time I didn't make the team. This made me doubt myself even more and think I wasn't a good soccer player. Once I discovered The Secret, I decided to do extra soccer training so that I would be on the team for sure the next year. I use The Secret during my soccer games and even in practices by having faith in myself that I will do well. The Secret helps me achieve any goal I set for myself.
Anything in life is possible and you are the only one who can make these things happen. Once you discover The Secret, you can learn how to make your life the way you want it. It doesn't mean that life will be perfect, but The Secret shows you how to get through life with a positive mind and a grateful heart. Thank you Mr. Harrington, for helping people like me change our lives. If you are one of those people who are thinking of giving up on life, let me leave you with these words: You matter.
Sincerely,
Maryeva Gonzalez
Grace Keeley, Convent of the Visitation School, Mendota Heights
(letter to Patrick McDonnell, author of Just like Heaven)
Dear Patrick McDonnell,
Gratitude. Kindness. Giving others a second chance. These are some of the actions and ideas that your book Just Like Heaven has taught me to treasure. My parents bought me this wonderful book when my Godmother, Mary Ellen died. I was still very little, so I didn't exactly understand what had happened. But when my Dad read Just Like Heaven to me I felt that Mary Ellen was closer to me than I really thought.
My Godfather, Mike, Mary Ellen's husband and I sometimes talk about Mary Ellen. He reminds me about how much she loved me. She read books to me a lot. I know that she would have loved Just Like Heaven. I think she would find out that the world is packed to the brim with heaven, just the same way that I find that advice in your book.
In the book Mooch says, "I must be in heaven" and it makes my heart feel like a butterfly taking flight. When I wake up and look out my window at the people on the sidewalk and the beauty of nature I now think that I must be in heaven. This has taught me to treat everything and everyone like it is in heaven.
"HUG TIME!" Mooch says to the mean-looking and unloved dog, and Mooch does something surprising when he gives the dog a hug. Mooch does this because he believes he is in heaven. He also knows that if this mean dog is in heaven too then he must be nice. Your book has shown me to treat all people like they are in heaven, even the people you dislike because everybody deserves a second chance and an opportunity to be their best.
Mooch takes a walk around town, sees the friendly faces and hears the children's laughter and he thinks, "So this is Heaven." Because of Mooch I believe that we should be glad that we are here and make the most of it. I live that every day at my school, Visitation. When I am with all my funny, kind and caring classmates and also when I am with my Montessori buddy, Molly. She is one of the sweetest kids I have ever met.
In the book Mooch asks, "What would you do in heaven?" before he acts. This helps me to be my best Grace. I will think before I act, especially if people make me upset. More importantly, this has also taught be to help people who have trouble with not thinking before they act.
"Wow, what a great place" Mooch says when he opens the mean dog's heart to be kinder to people. Your book also taught me to try a little harder to open others hearts to a little more kindness, happiness, love and much, much, more. I can also accept when I am in need of my heart to be opened up so I can better see how great the world is.
Finding heaven on earth can be done every day. I find it when I am playing with my friends, in the gently falling snow and in the sound of birds chirping in the morning.
I still miss Mary Ellen but I know she is always watching over me and helping me even when she is not physically here. When I can find heaven all around me while I'm on earth then I know she is very close to me. Your book has taught me so many lessons but most of all it has made me realize that I need to try to always see the world as so wonderful that I can mistake it for heaven.
Sincerely,
Grace Keeley
Ella Passe, Convent of the Visitation School, Mendota Heights
(letter to Kimberly Brubaker Bradley, author of The War That Saved My Life)
Dear Kimberly Brubaker Bradley,
My life couldn't be any more different than the life of Ada. There aren't bombs dropping on my country. I don't have a club foot. I'm not being starved by my cruel mother. I don't have to stay inside and sit at a window all day, and I haven't ever been trapped in a cabinet with roaches. I'm very lucky, but I never understood quite how lucky I am until I read your book. Your book, The War That Saved My Life, gave me perspective on what being lucky really is.
Lucky is defined as having good luck or being fortunate. This word's meaning became even more clear to me after I read your book. This meaning was always clear to Ada because she always knew what lucky really meant.
Ada knew that she was lucky to leave her cruel birth mother and go live with Mrs. Smith in the country. Ada didn't really even know Mrs. Smith at first, but she knew that she was lucky to have her. Unlike her biological mother who abused her, Mrs. Smith was kind and tried to help Ada thrive. I have never had to worry about not having enough food or being locked in a cabinet. Yet sometimes, I get really mad at my mother and think she's being harsh, especially when she makes me drink milk, go to bed on-time, or wash my hands before I eat. Your book taught me that I'm really lucky to have a mother who cares enough to worry about me. I realized that she does these things because she loves me, wants me to be healthy, and wants me to thrive, just like Mrs. Smith wanted for Ada. Ada showed me the true meaning of being lucky.
I never quite understood the fact that everyone isn't as lucky as I am, that is, before I read your book. Ada understood that she was very lucky when she arrived at Mrs. Smith's house and was able to take a bath every day. Ada understood that not everyone was able to do that. I have had the opportunity to take a bath or a shower every day of my life, but I haven't ever stopped to think about how lucky that is. In fact, when I was little, I felt that I was super unlucky when I had to take a shower or bath. Ada went almost eleven years without taking a bath once each week, so when she arrived at Mrs. Smith's house, taking a bath seemed like a huge privilege to her. A privilege that I have always had, but never thought about as something that was lucky. Ada also considers herself lucky when she has the chance to put on pajamas instead of wearing her day clothes while she sleeps. When I was little, I used to complain about putting on different clothes before I went to bed. I also used to complain about brushing my teeth, something else that Ada didn't always have the chance to do. Reading your book helped me to understand how lucky I am to be able to do some of the things that I never even think about doing. It also showed me that not everyone has the same opportunities that I have.
In conclusion, I want to thank you for writing The War That Saved My Life. I also want to thank you for creating Ada, a character who has taught me so much and given me perspective on how lucky I really am.
Sincerely, Ella Passe
Charlotte Morrison, The Blake School, Hopkins
(letter to Judy Blume, author of Are You There God? It's Me, Margaret)
Dear Judy Blume,
When I was eight years old, I didn't know what sexism was, or know that it was a bad thing when my P.E teacher told my class to play boys against girls. I never knew that when I was older I would feel like I needed to look a certain way to fit in, and I never realized that many women and girls around me weren't being treated equal to the boys, nor did I know that it was happening to me too, an eight year old. In third grade, my mom recommended to me your book, Are You There God? It's Me Margaret. That's when I learned there was something that needed to be changed in this world, and that I could help change it.
After I read your book for the first time, at the end of third grade, I cried. I cried because I hadn't gotten my period yet, like Margaret got at the end of the book. I cried because I didn't have a clique like Margaret's to have secret names with, and to just be yourself around. I had friends, but I didn't have the security of people walking up to me first, not vice versa. It seemed like a silly thing to be sobbing about growing up, and stressing about things I had never thought about before, and it was. Your book brought pain to me, but that discomfort vanished when I realized this is what I was being taught. I didn't need all these things to be who I wanted to be. I shouldn't worry about wearing bras, or being popular. Especially as a third grader, my life could have been stained with the unrealization of not understanding I don't and didn't need to be perfect to be who I want and wanted to be.
Later, when I was in about fifth grade, I picked up your incredible book once again, remembering the shift it made in my life a couple years before that, and I hoped that my more mature self would finish an unbelievably incredible book with more confidence than before. After finishing your book for the second time, I got exactly what I wanted. I realized Are You There God? It's Me, Margaret showed me that I don't need to look like the girls in magazines, even though the contradictory idea is put in Margaret's head. I thought it was atrocious how all the girls in the book wanted to resemble the models in Playboy, and I didn't want to be like that; I wanted to be my fifth grade self. I questioned why all the men in the book are reading such an awful magazine, Playboy, why the women in that magazine were giving up their bodies like that, and why it wasn't as critical to Margaret or any of her friends. I realized that it should be important, and that I won't let body standards, like having a flat stomach and big breasts and butt define how I feel I need to look.
I have always been insecure about my friendships, who I am, and who I want to be, but at a young age, I thought it was only me. I thought that I was the only one who felt bad about everything I said, felt like I had no friends, and felt like nobody liked me. Many teachers, moms, basically everyone told me that this was happening to everyone, or at least a lot of people, but I never believed them, because that's what they were supposed to tell me. It wasn't until your book that I realized that they were right. Everyone is insecure about something, even though some people are really good at hiding it. In your book, Margaret doesn't know anybody after her family's move. Even after she meets Nancy, she still feels alone, so she knows she has to do everything to keep her as a friend. Because Margaret was also insecure, but she was honest to herself and the world, I looked up to her. Looking up to someone who had insecurities like me made me feel like I could get through it, and I realized that other people were going through the same things as me. Because of this, I trust myself a little more, and I am grateful that I have learned to be proud of what I used to be insecure about. Without this knowledge, my stress level would be soaring, and I would still be hiding myself to the world.
After reading your book so many times (I reread again and again after the second time), and learning something I care a lot about ending, sexism and the standards for women, I realized that without your book in third grade, I might never have learned that I can be whoever I want to be and look however I want to while doing it. I shouldn't be hiding myself under my insecurities, and I learned from your book that one day I will be amazing, extra large, extra small, or anywhere in between. I will stand for what I believe in, and never let "little things" like cat-calls on the streets, or boys vs. girls in P.E class pass. You changed my life for the better, and slowly, I will help change other girls' lives too. For that, I would like to say thank you.
Sincerely,
Charlotte Morrison
India Lacey, The Blake School, Hopkins
(letter to Anne Frank, author of Diary of a Young Girl)
Dear Anne,
When you wrote Diary of a Young Girl, that's exactly what you were, a young girl, aspiring to be a journalist. An ordinary, young girl, who would one day change the world. You worried about school, friends, and family, allthe things that I worry about today.
Reading your diary I realized how secure my own life is. I go to sleep at night knowing I am safe, knowing I am loved, and wanted. Adolf Hitler stole your childhood because you were Jewish. He forced you to live your life in hiding. Everyone around you was terrified and could only think about the war.
Until I read your diary I took for granted the support of my loving teachers, friends, and family. Now, I see this circle of support as a true blessing. The people who guide and accept me, the people who I feel safe with, help me become a better, stronger person. In contrast, you hid in an attic, fighting with your mother and sister all the time. Sometimes you found it hard to love them; so you turned to your diary, Kitty. Your best friend. A safe place. A place where you could chatter and hope, voice your fear and anger, and still feel loved.
Reading your diary I learned how important it is to have a place where I feel safe, where I can be myself and not worry about what anyone will think. My safe place is the world of books and poems, stories and letters, journals and diaries. Like you, I find getting words out on paper can be therapeutic.
Writing your diary was an act of bravery. I know that because looking at my weaknesses makes me feel small and flawed. But if I keep my weaknesses a secret, it lets them control me, facing those fears is what helps me begin to overcome them. Everyone has fears, and naming them helps me connect to others. It helps me realize that everyone is fighting their own inner battles.
You wrote unflinchingly about yourself in your diary. But the Nazis only allowed you to be Jewish. They didn't acknowledge any other part of your identity. I am Jewish, American, British, an athlete, a writer, a dreamer, a girl. The Nazis believed your personality, thoughts and opinions were irrelevant. They dehumanized you so they could sleep better at night. They never thought about torturing and killing millions of thinkers, writers, dreamers, intellectuals, children, scientists and politicians because those souls were mereJews.
To the Nazis you were just a Jew, that single word, with a gold star stamped on your chest like a barcode on a box of cereal. I am proud to be Jewish, and part of that pride comes from you.
When we talk about great Jews who have helped shape our world, you are right up there with Albert Einstein and David Ben Gurian. You wrote: "I keep my ideals, because in spite of everything I still believe that people are really good at heart." Fifty years after your death, your bravery and persistent hope continue to motivate the world. People are still inspired by you every day. And you were thirteen, just like me, when you went through it all.
Most people go through their whole lives and never have the confidence that they can make a difference. You wrote, "How wonderful it is that nobody need wait a single moment before starting to improve the world." You have taught me that I can serve breakfast at a homeless shelter, I can volunteer at a children's hospital, I can raise five hundred dollars to help a woman start her own business. Because of you I know these things matter.
Thank you, Anne. You were brave enough to reveal everything about yourself to Kitty. You taught me that I don't have to hide a part of myself to be accepted, I don't have to pretend to be someone I'm not. I get to be me. You showed me, an ordinary girl, that I can be brave, I can be myself, I can change the world.
With love and heartfelt thanks,
India Lacey
Sridhatri Guntipally, Eagle Ridge Academy, Minnetonka
(letter to Kurt Vonnegut, author of Harrison Bergeron)
Dear Kurt Vonnegut,
"Equality" is a word as familiar as happiness or freedom in my mind, something I have believed to be extremely important. Simultaneously, I have overlooked it and taken it for granted. It is a word we have discussed many times over in English and History class, a word our country's very foundations, the Declaration of Independence and Constitution, contain. Countless brave men lost their lives fighting for this right in the Revolutionary War and the Civil War. Yet I have never truly thought about this word and wondered about its meaning until I read your short story, Harrison Bergeron.
In the very first paragraph of your story, you explained how everyone is finally equal in future America. Not only are they equal under "god and the law," but in "every which way." I did not comprehend your meaning at first because I felt we in today's world are equal in "every which way," so I speculated about how humans could be any more equal. Then as the story continued, it became clear that you meant that everyone is literally equal, as in no one is smarter, stronger, or better looking than anybody else. The treatment of the people in the name of equality was appalling. I cannot imagine having to endure hundreds of different brain cracking noises everyday like the intelligent people in your tale. Just the fire alarm that rings for a few minutes at school during a fire drill drives us insane. As a dancer, it breaks my heart to think that ballerinas whose purpose is to twirl and glide across the stage with amazing grace are hindered by the law.
I was truly perplexed. Equality was a glorified privilege that had only positive connotations in my mind. How could the disturbing reality created in your story be based on equality? Straightaway I reached for the dictionary to look up the word to see if the definition actually supported your story. The definition I found, "being the same in quantity, size, degree, or value," fully defended your writing. It struck me then that, yes, equality has its benefits but it is not the most important thing. I realized I have mistaken the need for fairness for that of equality. Because of your story I have understood that equality is not what we should strive for since we were all created equal. No human being is ever greater than another. It is true that some are more athletic, more beautiful, or more intelligent than others; but, by no means are they actually better than everyone else. No laws or restrictions can make people equivalent. Every single one of us must believe from inside our hearts that all humans, whatever culture, ethnicity, or religion, are the same. Then only will we be equal for equality is not a tangible thing but a belief in our minds. If we try to literally make everything equal, then life loses purpose. There exists no scope for inspiration and happiness or improvement of society. Life becomes a drab machine-like procedure unlike the artwork full of meaning and surprises it was meant to be. How can something that was destined to be colorful and emotional be worthwhile if it is transformed into something routine and lifeless?
Of course, I do believe and hope that our nation will never tum into the future America you imagined, but your work made me wonder if we perhaps emphasize the wrong right. Maybe we claim to want equality while we truly desire fairness, or the state of being "free from bias, dishonesty, or injustice." Perhaps we never really want to be the same but rather to receive what we deserve. I feel this is particularly true when gender equality comes into consideration. Women all over the world have been fighting and still fight for men and women to be seen and treated as equal. We have mistaken fair treatment for being treated as the same. Because of many books and movies, females, especially young girls, have begun to believe that they need to be masculine in order to be perceived as worthy. They look down upon supposedly "ladylike" actions such as being polite, dressing nicely, and staying clean. I myself have been called a girly-girl for refusing to play beach volleyball in a wet court as an attempt to keep my clothes clean and dry. They think that a girl must be rough and tough, unemotional and sporty to be coequal to boys. These girls do not realize that men and women are different but of the same value. They think that they must appear and behave identical to males in order to be seen as a peer. However, they cannot be blamed for their opinions as masculinity is cool at school while femininity is seen as a weakness. I always wonder – don't you think men and women would have been created the same without any dissimilarities if these differences had no purpose?
The one instance that grabs my attention when I ponder equality, especially gender equality, is an event that happened quite recently – the summer before eighth grade. One evening my family attended a housewarming party in our neighborhood. In our group of family friends I am the oldest child at the age of 14 so I always end up with the responsibility of caring for and entertaining the younger girls. As I explained a game to them, where every girl gets to choose a Disney princess whose story she will act out, a girl a little younger than me walked into the room. She said to me, "Why do they have to be princesses-why not warriors?" This really surprised me and I had no answer to give her. I too wondered if she was right and I should have let the girls be warriors. But now that I think about it, I see nothing wrong with pretending to be a princess. Who says the princess is not a warrior who saves her country like Mulan? And when a king is renowned and seen as a hero, what makes a princess who stands in the same position any different or less? Now, with the help of your short story and that incident, I am truly proud to be a girl. I have no need to prove to anybody that I am equal to boys by doing manly things, as we were created equal and neither girls nor boys are superior to one another. Being myself has become my true ambition. Never again will I worry about my value because of the issue of equality. Thank you, for indirectly making me more comfortable in my own skin. Whenever I hear the word equality now, I silently smile to myself thinking that our differences have a purpose. Equality no longer remains such an essential thing to me as I know now that fairness and belief in oneself are more important.
Sridhatri Guntipally
Chava Bouchard, Individual Entry, Bloomington
(letter to Judy Blume, author of Forever…)
This student chose to keep her letter private.
Julia Du, Individual Entry, Afton
(letter to William Shakespeare, Much Ado About Nothing)
This student chose to keep her letter private.
Elizabeth Wilfahrt, New Ulm Public High School, New Ulm
(letter to Ray Bradbury, author of Fahrenheit 451)
Dear Ray Bradbury,
While reading Fahrenheit 451, I realized how much I take for granted. I am an avid reader, I have been since I was six. I have learned countless lessons from books. Reading is one of the only things that helps me with my anxiety. I can put a space between myself and, well, me. A world where reading is illegal is completely unimaginable. I can't fathom how much that would affect me, not to mention the rest of the world. Books are a source of knowledge; they're a source of comfort. Take that away and you would take away a major part of many people's lives. Reading and gathering information just seems so inherently human. By being curious, a person can gain happiness.
Guy's life is full of color, but void of any emotion. The parlor walls are filled with more than enough color and sound. It's the people who are empty. Those who are brave enough to possess books, and are found out, have their houses burnt to the ground by firemen like Guy. It disturbs me to think that I probably wouldn't be one of those people. An uninformed, hollow, and simple life sounds rather peaceful. No need to worry about purpose or anything beyond the television schedule for the night. As Faber says, "So now do you see why books are hated and feared? They show the pores in the face of life" (Bradbury 79). When I read a book or story that stirs any sort of intense emotion in me it becomes part of me. I have never really considered how powerful it is that ink on paper, the words of a person that could live halfway around the world, have the ability to make me cry. Books can change the way I look at the world and people around me. I can read of far off places and travel through time. When I read, I can be whoever I want to be for just a moment. Although, I can't help but hope I would go through some sort of big realization. A sudden "ah-ha moment". Maybe a perfect life would be just a little too comfortable. Maybe I would become curious. A person who does not question their path will not go the right direction. Questions lead to problems, though. Why would I fix a life that is not broken? I would be comfortable; I would be happy. I would have my unhuman family, I would have my walls-not-walls, and I would have TV programs that would fill the room to the brim with their fake life. An empty life seems like it would be far more comfortable than I care to admit.
Your book has changed my view on life forever. The way I think of reading, the way I think of my freedom to do so, will never be the same. I am the master of my own thoughts. I don't want to live as Millie, empty and afraid of being anything but. I wish to live as Clarisse does. I want to pluck dandelions and rub them under my chin to see if I'm in love, I want to be rebellious in my peacefulness and joy. To observe the world with fascination all my life would be a blessing. When Guy meets Clarisse she describes herself as "seventeen and crazy". If tasting the rain as if it is fine wine and searching for the man on the moon every night as one searches for an old friend means being crazy, then I'll gladly be crazy until I am eighty years old.
Sincerely,
Lizzy Wilfahrt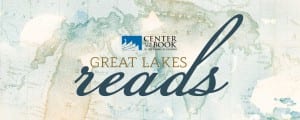 Download The Great Lakes Read Poster
Great Lakes Reads is a project of the Great Lakes state Centers for the Book: Illinois, Indiana, Michigan, Minnesota, New York, Ohio, Pennsylvania, and Wisconsin, with participation by the Ontario Book Publishers Organization.
Books for the "Great Lakes Reads" list were selected by each state, and province, that borders a Great Lake. The chosen works, all by authors either from or residing in each location, highlight the state's relationship with its lake and the communities surrounding it.
A comprehensive list of resources for writers including local and national organizations for writers, graduate writing programs, literary publications, funding opportunities, national organizations, and more.
The need for a strong library is greater than ever.