The goal of advocacy work is to ensure a strong level of public investment in a particular cause. The Friends engages citizens and elected officials to support and sustain public investment in the library.
The majority of our advocacy work is at the local level with the City of Saint Paul. Sometimes we call on constituents like you to contact your city councilmember, sign a petition, or attend a meeting. Your voice as a citizen is critical to show our legislators that residents value their library.
February 2023 Advocacy Update: Library Legislative Day
On February 28, 2023, libraries and library support organizations across the state will meet with their elected officials at the Capitol to advocate for strong library funding. Learn more about this important day, what The Friends will be up to, and how you can participate here.
August 2022 Advocacy Update
On August 23, Mayor Carter delivered his annual Library Budget Address at Riverview Library. He lifted up libraries as centers for our community and commended the work of library staff over the past three years. His proposed library budget includes:
Shifting all staff positions restored in 2022 to the city's general fund. These positions were initially funded with American Rescue Plan dollars, which is not a permanent funding source.
Adding the equivalent of two full time employees (FTE) to the Library Community Specialists team. These new positions will work with and are part of the Hmong and Black communities and will join the existing specialists for the Somali, Karen, and Latino communities.
Adding Career Lab staff to the general fund that was previously grant-funded.
A modest increase to the collections budget.
These proposed funding initiatives are in addition to $1.5 million in federal funding to address library public safety allocated earlier this summer. The library is already working on plans to put this funding to work.
Next steps: The Friends has an active Advocacy Committee made up of staff, trustees, and community members. We will work closely with the City Council to support the Mayor's proposed budget.
Still need a lawn sign? Contact us.
Spotlight: Friends' Opinion Piece in the Pioneer Press
Friends President Beth Burns authored a piece on Sunday, May 29, 2022 in support of Saint Paul Public Library's upcoming Transforming Libraries project. Read or download the full piece here.
March 2022 Advocacy Update
Saint Paul Public Library is co-creating a vision to transform library spaces in Saint Paul to meet the wants and needs of community members now and for the next generation. The library is currently planning major renovations for three well-loved and well-worn library branches: Hayden Heights, Riverview, and Hamline Midway, as well as system-wide investments in technology and play and learn spaces. Learn about the vision and how to lend your voice here.
Public investment is already planned to support these projects, including $8.1 million for Hamline Midway. We'll share other opportunities for you to advocate for more public funding here as they come up.
About Local Advocacy: City of Saint Paul
How Funding Works
The Saint Paul Public Library is a department of the City of Saint Paul. For Saint Paul residents, a portion of their tax dollars goes toward library funding.
Advocacy Efforts
Each year, The Friends works with the Saint Paul Public Library to determine funding priorities and puts together a platform based on those needs. The Friends advocacy committee then presents that platform to the Mayor and City Council to request that the Library funding priorities are part of the City's annual budget.
Contact us to learn how you can get involved with this important work.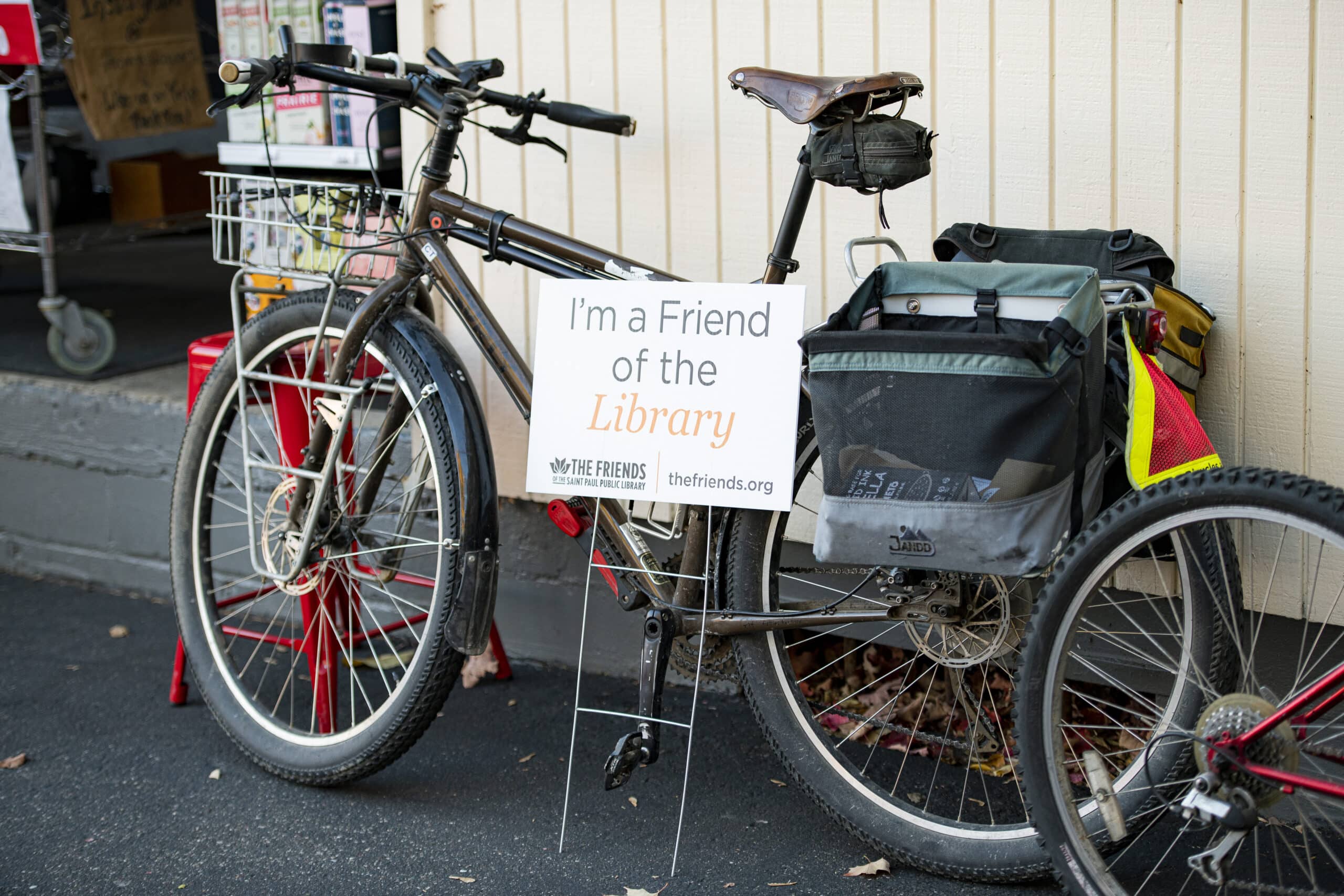 The need for a strong library is greater than ever.