The goal of advocacy work is to ensure a strong level of public investment in a particular cause. The Friends engages citizens and elected officials to support and sustain public investment in the library.
The majority of our advocacy work is at the local level with the City of Saint Paul. Sometimes we call on constituents like you to contact your city councilmember, sign a petition, or attend a meeting. Your voice as a citizen is critical to show our legislators that residents value their library.
January 2022 Advocacy Update
Thank you!
Thanks to community voices like yours, the City of Saint Paul passed a 2022 budget that restores library staff, hours, and services to pre-pandemic levels. This means that libraries can better serve our communities. The Friends commends the mayor and the city council for their support of the library and understanding that, at its core, the library is about people.
Hamline Midway Library is poised for transformation thanks to Capital Investments Budget (CIB) funding. The City of Saint Paul also approved an $8.1 million investment to renovate or rebuild the Hamline Midway Library using CIB funds. This is just the first step in a broader vision to transform our libraries. You can read more about that vision here.
Next steps: The Friends has an active Advocacy Committee made up of staff, trustees, and community members. We will work closely with Saint Paul Public Library through the first half of the year to determine priorities for the following budget cycle.
Still need a lawn sign? Contact us.
About Local Advocacy: City of Saint Paul
How Funding Works
The Saint Paul Public Library is a department of the City of Saint Paul. For Saint Paul residents, a portion of their tax dollars goes toward library funding.
Advocacy Efforts
Each year, The Friends works with the Saint Paul Public Library to determine funding priorities and puts together a platform based on those needs. The Friends advocacy committee then presents that platform to the Mayor and City Council to request that the Library funding priorities are part of the City's annual budget.
Contact us to learn how you can get involved with this important work.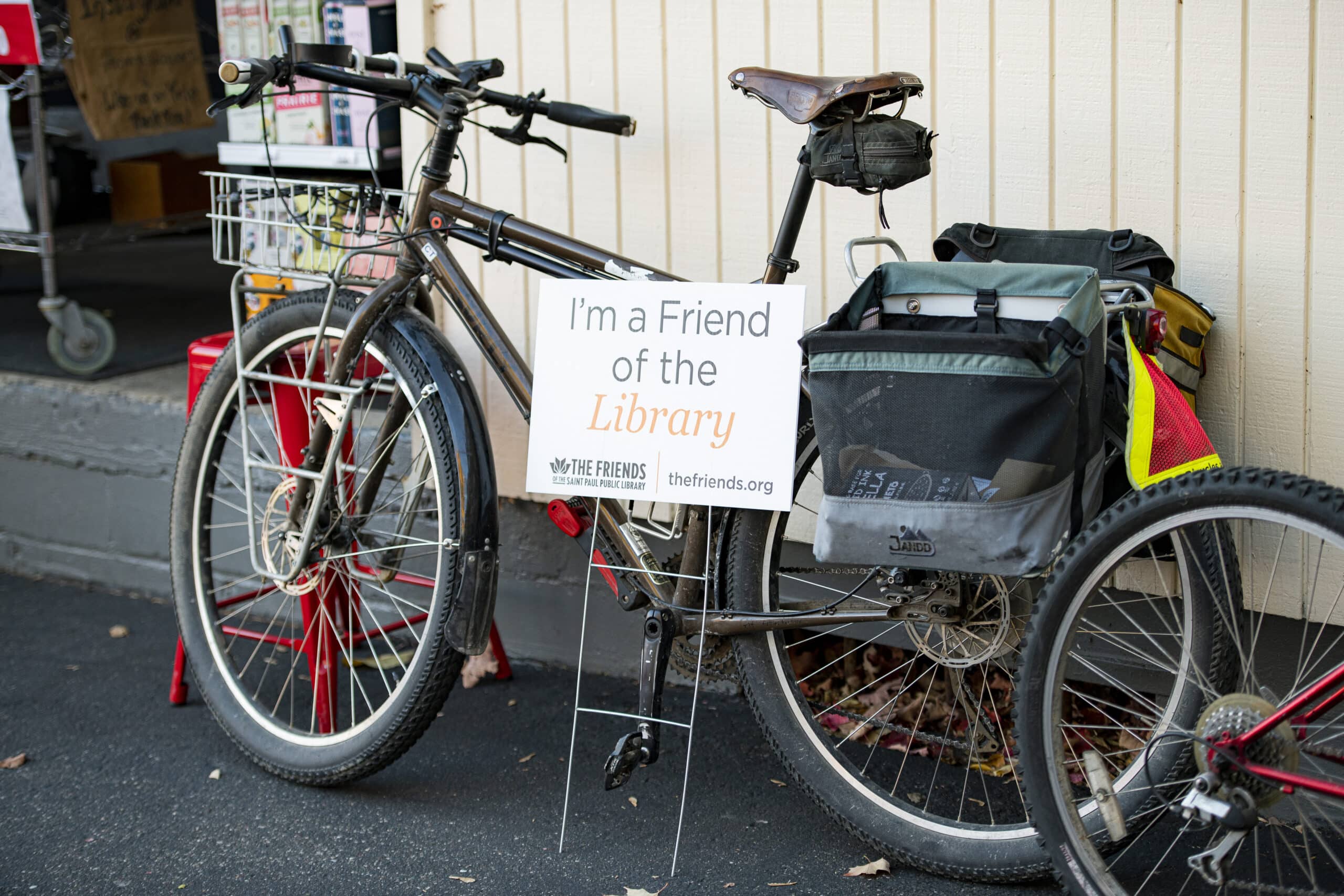 The need for a strong library is greater than ever.