More Than Books
Libraries are the best way to strengthen communities because they connect individuals of every age, ethnicity, and background with resources that enrich and improve lives.
There is no better way to understand the impact of the Library than through the personal stories of those who rely on it for learning and inspiration. Zhen Tu first came to the Library as a young girl after moving to the US from China. Watch the story of how the Library helped her become the person she is today.
Has the Public Library Made an Impact in Your Life or Community?
Stronger Libraries for Stronger Communities
"I don't know how to help my child with their homework, so this helps them. We love it here, and the kids want to come."
– Safiya, mother
"This storytime means so much to me because my kids get to learn their native language."
– Po, parent
"The library brings people together. It's a place to come together around community and information."
– Darren, small-business owner
"The best thing about this program is that it has all the resources a low-income student may need to do well in school… along with a safe learning environment for students to work."
– Mai Xee, student
Dec
5
Tue
Books & Bars: "The Annie Year "

@ Amsterdam Bar & Hall
Dec 5 @ 5:00 pm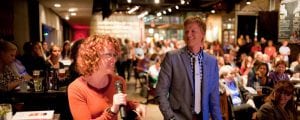 With The Friends of the Saint Paul Public Library, moderator Jeff Kamin brings his unique take on a public book club show to Saint Paul every first Tuesday of the month (with some exceptions). Even if you don't like the featured book, he "guarantees a good time at our entertaining discussions." All are welcome to try this moderated reinvention of the book club. No registration required.
5:00 Happy Hour Social | 6:15 Discussion
---
The Annie Year by Stephanie Wilbur Ash (author attending)
 Tall, trusted Tandy Caide, CPA, is a long-time patron of the arts in her town, which is why you will find her sitting in the front row of the high school's annual musical production. But embarking on an affair with the new vocational agriculture teacher leads to instant repercussions in Tandy's small town. Soon she is dealing with the secrets of an old lover, her husband's breakdown, and exploding meth labs, all somehow tied to her ex-best friend's daughter – the star of this year's Annie. As Tandy pieces together the puzzle that has become her life, it becomes clear she must embark on a journey of self-discovery that might even include leaving town for good.
Author Stephanie Wilbur Ash is a former editor at Mpls.St.Paul Magazine and one of the literary/musical comedians behind the Lit 6 Project, the Electric Arc Radio Show, and Don't Crush Our Heart! (the world's only twee-pop courtroom drama musical). Currently she directs editorial services at Gustavus Adolphus College and splits her time between Minneapolis and Mankato.
Dec
7
Thu
Human Rights Film Series: "Forbidden: Undocumented and Queer in Rural America"

@ Saint Anthony Park Library
Dec 7 @ 6:00 pm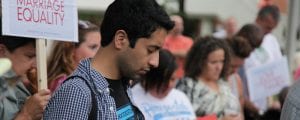 About the event:
When Moises Serrano was just a baby, his parents risked everything to flee Mexico and make the journey across the desert in search of the American dream. Twenty-three years later, as an undocumented gay man in rural North Carolina, Serrano is forbidden to live and love in the country he calls home. This award-winning documentary chronicles his personal journey as an activist fighting for equality, all while trying to forge a path for his own future.
Presented in partnership with the Advocates for Human Rights. A moderated discussion follows the film.
Dec
13
Wed
Buster Keaton Silent Comedies

@ Hayden Heights Library
Dec 13 @ 7:00 pm – 8:00 pm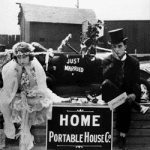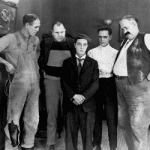 Join us for two sidesplitting short films starring one of the most beloved comedians of the silent era. This special event will feature Buster Keaton's masterpieces, "One Week" and "My Wife's Relations," with a live musical score by Dreamland Faces.
"One Week" (1920, 19 minutes)
Buster and his new bride receive a build-it-yourself house as a wedding gift. ("Easy to assemble! Construction takes only one week!") Things get complicated when Buster's rival swaps the numbers on the crates containing the house parts and everything begins to go wrong.
"My Wife's Relations" (1922, 22 minutes)
Through a judicial error Buster finds himself married to a burly Irishwoman with an unfriendly father and four bullying brothers. The whole family mistreats Buster until they mistakenly come to believe that he is due a huge inheritance. The resulting chaos leads to a wild chase and ends with Buster on a train headed for America's divorce capital, Reno, NV.
DREAMLAND FACES is a musical project of Andy McCormick and Karen Majewicz. They have composed scores for more than fifty silent films and regularly play live shows throughout Minnesota and the Midwest. Find out more and listen to samples of their work at dreamlandfaces.com.
The need for a strong library is greater than ever.