More Than Books
Libraries are the best way to strengthen communities because they connect individuals of every age, ethnicity, and background with resources that enrich and improve lives.
There is no better way to understand the impact of the Library than through the personal stories of those who rely on it for learning and inspiration. Zhen Tu first came to the Library as a young girl after moving to the US from China. Watch the story of how the Library helped her become the person she is today.
Has the Public Library Made an Impact in Your Life or Community?
Stronger Libraries for Stronger Communities
"I don't know how to help my child with their homework, so this helps them. We love it here, and the kids want to come."
– Safiya, mother
"This storytime means so much to me because my kids get to learn their native language."
– Po, parent
"The library brings people together. It's a place to come together around community and information."
– Darren, small-business owner
"The best thing about this program is that it has all the resources a low-income student may need to do well in school… along with a safe learning environment for students to work."
– Mai Xee, student
Feb
28
Wed
Fireside Reading Series: Kaethe Schwehn

@ Hamline Midway Library
Feb 28 @ 7:00 pm – 8:30 pm
Kaethe Schwehn
The Rending and the Nest
In Kaethe Schwehn's mesmerizing postapocalyptic debut, 95 percent of the world's population has disappeared without a trace. The 5 percent who remain must struggle to survive in the ruined world with no understanding of what has happened or why. Through the eyes of her young narrator, Schwehn creates a vision of the future which Kirkus Reviews called "intensely familiar, yet strange"—a place in which inhabitants must reimagine their existence again and again and remake the world from what they have left. Schwehn is also the author of Tailings: A Memoir which won a Minnesota Book Award in 2015.
About the Series
With cookies in one hand and coffee in the other, enjoy six weeks of free readings at Hamline Midway Library. Now in its 24th season, the Fireside Reading Series is one of The Friends' oldest and most popular events. The series annually highlights the work of some of Minnesota's finest writers who have published a new work in the previous year. Programs are accompanied by coffee, cider, cookies, and book signings. American Sign Language interpretation will be provided.
This activity is made possible by the voters of Minnesota through a grant from the Metropolitan Regional Arts Council, thanks to a legislative appropriation from the arts and cultural heritage fund.
Full Fireside Series
Wednesday, January 24
Miriam Karmel, Subtle Variations and Other Stories
Hamline Midway Library │ 7:00 p.m.
Wednesday, January 31
Bao Phi, Thousand Star Hotel
Hamline Midway Library │ 7:00 p.m.
Wednesday, February 7
Marcie Rendon, Murder on the Red River
Hamline Midway Library │ 7:00 p.m.
Wednesday, February 14
Carolyn Porter, Marcel's Letters: A Font and the Search for One Man's Fate
Hamline Midway Library │ 7:00 p.m.
Wednesday, February 21
Jon Lurie, Canoeing with José
Hamline Midway Library │ 7:00 p.m.
Wednesday, February 28
Kaethe Schwehn, The Rending and the Nest
Hamline Midway Library │ 7:00 p.m.
Mar
6
Tue
Books & Bars: "The Underground Railroad"

@ Amsterdam Bar & Hall
Mar 6 @ 5:00 pm
With The Friends of the Saint Paul Public Library, moderator Jeff Kamin brings his unique take on a public book club show to Saint Paul every first Tuesday of the month (with some exceptions). Even if you don't like the featured book, he "guarantees a good time at our entertaining discussions." All are welcome to try this moderated reinvention of the book club. No registration required.
5:00 Happy Hour Social | 6:15 Discussion
---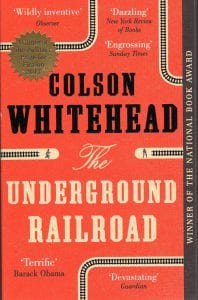 The Underground Railroad by Colson Whitehead
Cora is a slave on a cotton plantation in Georgia. Life is hell for all the slaves, but especially bad for Cora—an outcast even among her fellow Africans, she is coming into womanhood where even greater pain awaits. When Caesar, a recent arrival from Virginia, tells her about the Underground Railroad, they decide to take a terrifying risk and escape. Matters do not go as planned and, though they manage to find a station and head north, they are being hunted.
In Whitehead's ingenious conception, the Underground Railroad is no mere metaphor—engineers and conductors operate a secret network of tracks and tunnels beneath the Southern soil. Cora and Caesar's first stop is South Carolina, in a city that initially seems like a haven. But the city's placid surface masks an insidious scheme designed for its black denizens. And even worse, Ridgeway, the relentless slave catcher, is close on their heels. Forced to flee again, Cora embarks on a harrowing flight, state by state, seeking true freedom.
Like the protagonist of Gulliver's Travels, Cora encounters different worlds at each stage of her journey—hers is an odyssey through time as well as space. As Whitehead brilliantly re-creates the unique terrors for black people in the pre–Civil War era, his narrative seamlessly weaves the saga of America from the brutal importation of Africans to the unfulfilled promises of the present day. The Underground Railroad is at once a kinetic adventure tale of one woman's ferocious will to escape the horrors of bondage and a shattering, powerful meditation on the history we all share.
Winner of the Pulitzer Prize and the National Book Award, this magnificent tour de force from Colson Whitehead chronicles a young slave's adventures as she makes a desperate bid for freedom in the antebellum South.
Rose Ensemble Lecture & Demonstration: "Welcome the Stranger: The Promise of St. Benedict and St. Scholastica"

@ Merriam Park Library
Mar 6 @ 7:00 pm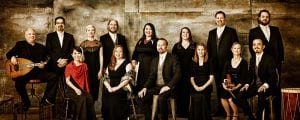 This original new program showcases over five centuries of music celebrating the unconditional hospitality of the Benedictines. Join Artistic Director Jordan Sramek for a look at the history behind the music and enjoy samples performed by members of The Rose Ensemble.
In celebration of Women's History Month, "Welcome the Stranger" highlights music by Hildegard von Bingen (1098-1179), Caterina Assandra (1590-1618), and Chiara Margarita Cozzolani (1602-1678), as well as a new work honoring St. Scholastica by Minnesota composer Abbie Betinis.
About The Rose Ensemble
Founded in 1996 by Artistic Director Jordan Sramek, The Rose Ensemble is celebrating more than 20 years of reawakening the ancient with vocal music that stirs the emotions, challenges the mind, and lifts the spirit. Based in Saint Paul, the group tours internationally with a repertoire spanning 1,000 years and 25 languages, including new research in Hawaiian, Swedish, Middle Eastern, and American vocal traditions. With each performance, The Rose Ensemble strives to illuminate centuries of rarely heard repertoire and bring audiences fresh perspectives on history, languages, politics, religion, and world cultures and traditions. Learn more at www.theroseensemble.org.
Mar
9
Fri
Book Artist Award Winner Reception and Artist Presentation

@ Open Book
Mar 9 @ 6:00 pm – 8:00 pm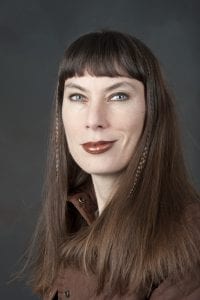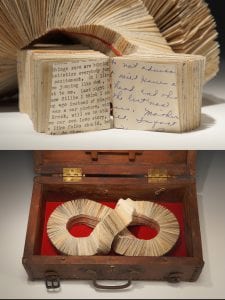 Erica Spitzer Rasmussen is the 2018 Book Artist Award recipient for her piece The Love Affair, a mixed-media sculptural book handcrafted from pieces of old family letters.
View the award-winning piece and hear the artist discuss her work at this special reception, hosted by Minnesota Center for Book Arts. This event is free and open to the public.
Rasmussen will also be recognized at the 30th annual Minnesota Book Awards Ceremony on Saturday, April 21 at the InterContinental Hotel in Saint Paul.
Sponsored by Lerner Publishing Group, this annual award is presented as part of the Minnesota Book Awards with the Minnesota Center for Book Arts (MCBA), and recognizes a Minnesota book artist or book artist collaborative group for excellence of a new artistic work. The Minnesota Book Awards, presented by Education Minnesota, is a statewide, year-round outreach program of The Friends of the Saint Paul Public Library.
Loud at the Library: Fathom Lane, with Almighty American

@ George Latimer Central Library
Mar 9 @ 7:30 pm

Fathom Lane, with Almighty American | Tickets $10
Doors Open – 7:00 | Music Starts – 7:30
You can do amazing things at the library – like enjoy live music and craft beer in the middle of the stacks. Come get LOUD at the Library this winter in downtown Saint Paul with local bands and local brews. Tickets help support all the amazing things you can do at the library.
All attendees over 21 who bring a current library card from any system will receive one free beer, courtesy of sponsor Summit Brewing.
Get tickets below!
Fathom Lane
Over the span of three critically acclaimed full length albums (2017's Asilomar, 2013's Fathom Laneand 2012's Down By Half) Fathom Lane has been getting international attention for their wonderfully indefinable sound. Michael Ferrier's songs are at once accessible and memorable, but are also sneaky with their quietly innovative touches. Ferrier cites classic touchstones such as The Velvet Underground, Tom Petty, Gram Parson's Cosmic American Music, and the Laurel Canyon songwriters, but even with these influences Fathom Lane manages a contemporary sound. The blend of Ferrier's steady and simple tenor with fellow singer Ashleigh Still's more mellifluous soul is a main feature of the rich sound Fathom Lane brews; the band invite their listeners in and then delight them with audio surprises.
"Fathom Lane captures the full range of emotions on Asilomar, from the despair of broken relationships to the joy of the big, blue ocean." ST. PAUL PIONEER PRESS
"On Fathom Lane''s new album, Asilomar, it's clear that Farrier''s patience paid off. The album is one that''s worth sitting quietly and listening to, with the songs taking listeners on a journey through a wide range of life experiences." 89.3 THE CURRENT
"It is their distinctive sound which most catches your attention. With songs ranging from biting to calm, yet never cloying, the combined vocals of Michael Ferrier and Ashleigh Still intersect, diverge, then unite again to alight somewhere transcendent." SEVEN MAGAZINE
"With two gorgeous albums in two years, Fathom Lane have quickly emerged as one of the brightest new artists in the Twin Cities…Finding some kind of unlikely common ground between alt-country and floaty prog rock, the band achieves a timeless quality, as on single "'Sugardown"' or their breathtaking (and prescient) cover of Lou Reed''s 'Perfect Day'," released just weeks before his death." Jim McGuinn, 89.3 The Current
Fathom Lane is Michael Ferrier: vocals, guitar, Rhodes, percussion; with Ashleigh Still: vocals and piano; Matt Patrick: electric guitar; Shane Akers: lap steel and dobro; Paul Boblett bass; and Alex Young: drums and percussion.
Almighty American
With a deep appreciation for the songwriting greats of his father's generation, drummer-turned-guitarist Michael Gay has set out to leave his own mark with Almighty American. "I've learned a lot about empathy through songwriting," Gay told City Pages. "I try to do the story justice and not always go for the easy rhyme." His approach to songwriting pairs with a classic Americana sensibility and feel to breed earnest songs with melodies that stick with the listener. Influences such as old literature, cowboys, and the open road can be heard and felt throughout his debut full-length album, Somewhere Ride, available now.
The need for a strong library is greater than ever.