Each day leading up to the April 16 announcement of the Minnesota Book Awards, and in collaboration with community editors from the award-winning Saint Paul Almanac, we highlight one of the thirty-two finalists. Today we feature 2016 Memoir & Creative Fiction Finalist: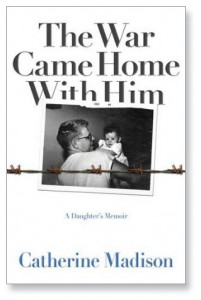 The War Came Home with Him by Catherine Madison
Published by: University of Minnesota Press
Category Sponsors: Kevin and Greta Warren
Book Synopsis by Colleen Casey, Community Editor from Saint Paul Almanac:
In this mesmerizing dual memoir, a soldier's daughter pieces together her father's story as a soldier and POW in Korea. As her knowledge of her father's life and struggles becomes clearer, she comes to understand the man who is her father, how having a father traumatized by war affected her and her family, and the tragic costs of war. The book begins with Doc Boyson on his deathbed nearly fifty years after his wartime experiences and Madison heavy with questions not yet answered. It concludes with a last conversation between father and daughter. Riveting and poignant, this personal and historical account portrays a love that persists despite thwarted potential and testifies to what is lost when a wounded soldier brings the war home.
Author Bio: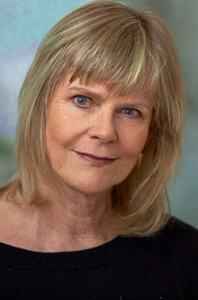 A veteran journalist and freelance writer, Catherine "Cathy" Madison, has written feature stories for publications such as the Star Tribune, Minnesota Monthly, the University of Minnesota's Law School alumni magazine Perspectives, Chicago Tribune, Advertising Age, The History Channel Magazine, and AARP. Cathy has won numerous awards, including the Minnesota Magazine & Publications Association's Award for General Excellence/Consumer Magazines (1997, 1998, 1999, 2000); William A. White Award (Public Interest); Maria Caleel Award (Interpersonal Violence); and the Paul Foss Award for Outstanding Service (Advertising Federation of Minnesota). In addition to writing, she has taught editing at the University of Minnesota's College of Continuing Education. Cathy graduated summa cum laude/Phi Beta Kappa with a degree in journalism from the University of Minnesota. She learned how to tell stories through advertising, marketing, and public relations as communications director with Carmichael Lynch and executive director of the Advertising Federation of Minnesota. She has sharpened her love for magazines and story with tours of duty as editor-in-chief with Utne Reader, senior editor at Adweek and Creativity magazines, and founding editor of American Advertising. Cathy divides her time between Minneapolis and Hollywood with photographer/director Rick Dublin.
An Excerpt from The War Came Home With Him:
He is my father, but I cannot hug him the way a daughter should. Not now, not the last time I saw him when I spent fewer than twenty-four hours at his house two years ago, and not since I was old enough to know what it means to hug your dad. When I try, he stands ramrod straight, his feet slightly turned out, his hands dangling from skinny arms held close to his eyes, his jaw set. I can reach my arms around him, which in recent years I have mustered up the courage to try, but he is like a flagpole. Cold, hard, upright. A patriot, stilled.

I know he wasn't always this way.
Reviews:
"It should be lauded for its unflinching honesty as [she] recalls the harrowing moments in her complicated relationship with her sometimes steady, often volatile father… Madison chronicles the legacy of a much neglected part of U.S. history while bravely dissecting the enduring bond between an enigmatic father and his curious daughter."—Star Tribune
"Only 27 when captured, Doc learned why some men lived and others died. He set about "force-feeding hope," intentionally disrupting the lethal cycle that began with the loss of personal pride and too often ended in pitiful death. He became a hero to the men in his care. After his ordeal, he enforced the same code with his family. To his children, the strict regimen and the reign of fear and force were simply baffling and sometimes cruel. Madison's vivid childhood vignettes demonstrate that decades before PTSD became an accepted diagnosis, her father continued to fight a war that for him never really ended."—Kirkus Reviews
"A throat-clenching biography of a POW during the Korean War and an autobiography of his daughter, who poignantly tells her own story growing up with a man tragically changed forever after being a POW. Catherine Madison deftly gives a voice to her father, Doc—something he was never able to do for himself—in a way that honors him profoundly."—Russian Hill Reader
"The book is also a fascinating historical record of teen culture and dating in the 1960s, with moments of humor growing as his hold over her diminishes and she becomes a successful, popular young woman, and even has a few boyfriends–despite having a notoriously terrifying father. Ultimately, the book creates a full picture of why we send people into war and what they bring back home to us."—Amy Goetzman, MinnPost; read more, including an interview with the author.
"Madison's book contributes, not just to human understanding of the effects of war, but also to understanding of issues that play out more generally in cultures where men dominate: bravery, aggression, control, the shaming of women with regard to sexuality or a desire to assert themselves. It is a clear-eyed look at a deeply problematic father-daughter relationship that is, nonetheless, identifiable to many women. Part mystery novel, part war remembrance, part memoir of family trauma, it is engaging on every level and highly recommended."—Minnesota Book Awards preliminary round judge
Watch:
SELCO librarian Donovan Lambright reviews The War Came Home With Him:

Listen:
KUMD Public Radio in Duluth – The author recounts her father's lifetime of struggle after three years as a POW during the Korean War, and how their relationship and her efforts to piece together his past following his death were also tribulations for her.
Author Interview:
Madison tells two interweaving stories… The first story belongs to Doc, a young U.S. Army Medical Corps captain captured in North Korea in 1950 and held as a prisoner of war for more than three years. The second is her own, as the daughter who grew up struggling to make sense of a broken and sometimes cruel man who didn't realize he had brought the horrors of war home to his family. She talked with Minnesota Alumni about her approach to the book, how the experience of writing it helped change her perception of her dad, and her hope that the book might help other military families going through similar struggles.
---

Award winners will be announced at the 28th Annual Minnesota Book Awards on Saturday, April 16, 2016 at the Union Depot in Saint Paul.
The evening features a Preface Reception with complimentary passed wine and cash bar, author meet-and-greet, book sales and signing; the Awards Ceremony with live music, celebrity presenters, artisan cheese plates and breads, complimentary wine and lemonade, with emcee Stephanie Curtis of MPR; and the Epilogue After-Party with complimentary champagne, sumptuous desserts, and additional live music. Tickets now on sale, or click here for more information.
---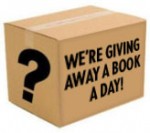 Today's winner: Barbara Sullivan. (We'll be in touch via email, and arrange getting the book to you!)
Want your chance to win? Subscribe to our email to get news and program updates sent directly to your inbox, and be automatically entered to win.