36 Finalists Blog: Lauren Stringer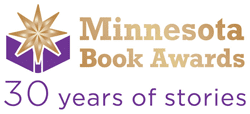 Each day leading up to the 30th annual Minnesota Book Awards Ceremony, we'll be featuring an exclusive interview with one of our 36 finalists. Learn more about these incredible local writers and gear up to see the winners announced live in person April 21.
Interview with Lauren Stringer, author of The Shape of the World: A Portrait of Frank Lloyd Wright
Category: Children's Literature, sponsored by Books for Africa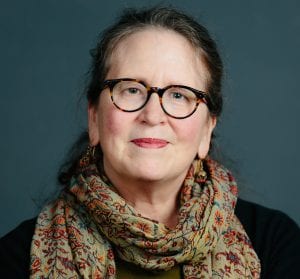 How does it feel to be a finalist for the MN Book Awards?
I am happy to live in a state that recognizes and celebrates authors and illustrators of children's literature, as well as literature of all kinds. I am honored to have my illustrations for the book, The Shape of the World, chosen to be among the finalists. I worked long and hard researching, sketching, storyboarding, and painting the illustrations to illuminate K.L. Going's text and am thrilled to have the outcome of all that work recognized. Thank you Minnesota Book Awards!
What does writing mean to you?
I am both an illustrator and an author. When I write, I try to paint images with words. When I illustrate, I respond to the text, but also try to go deeper; showing details and visual narrative that enhance the story or anticipate the page turn. Writing and painting give meaning to my life and never cease to surprise me.
Why are stories important for our communities?
Stories can affirm our experiences within our communities, bringing us closer to understanding one another. Stories can also broaden our experiences beyond our communities, showing that we are connected to communities all over the world. And stories, all genres, can bring compassion and understanding of who we are while we are here on this earth.
Tell us something people might not know about you.
I love to design and paint sets for theatre. I wrote scripts and painted sets for Circus Juventas for ten years, and before that, designed sets and costumes for dance and performance art in NYC. The collaborative creativity balances out the long, quiet days in my studio.
What do you love about libraries?
Libraries are houses built for books. They are generous houses that open their doors to everyone. No one is turned away because of color or gender or immigration status. Libraries represent the best of who we are.
More about Lauren Stringer:
Lauren Stringer's first picture book, Mud, won a Minnesota Book Award, IRA Children's Choice Award, Crayola Kids Best Book of the Year Award and was declared a "Flying Starts" by Publisher's Weekly. Since Mud, Lauren has illustrated many award-winning picture books, including Minnesota Book Award winners, Fold Me A Poem and Our Family Tree. Her own Winter is the Warmest Season and Yellow Time, were both finalists for the Minnesota Book Award, and When Stravinsky Met Nijinsky, won the McKnight Foundation Fellowship for writing in Children's Literature.  For more information on Lauren Stringer's books visit: www.laurenstringer.com
See the winners announced live at the 30th annual Minnesota Book Awards Ceremony!