36 Finalists Blog: Steve Sack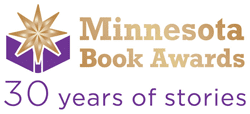 Each day leading up to the 30th annual Minnesota Book Awards Ceremony, we'll be featuring an exclusive interview with one of our 36 finalists. Learn more about these incredible local writers and gear up to see the winners announced live in person April 21.
Interview with Steve Sack, author of The First and Only Book of Sack: 36 Years of Cartoons for the Star Tribune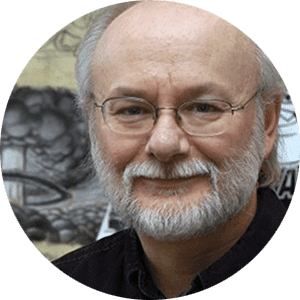 How does it feel to be a finalist for the MN Book Awards?
I'm sincerely delighted to be a finalist for the MN Book Awards. My book is a retrospective of my 36-year career as the editorial cartoonist for the Star Tribune. My hope with the book was to share with our readers a bit of the behind-the-scenes thinking that goes into my art. To have my efforts honored in this way is humbling.
What do writing and illustrating mean to you?
My work is an odd combination or writing and artwork. Charles Schulz famously said that if he were a better artist he'd have been a painter, and if he were a better writer he would have been an author. As someone who has walked in those shoes I can say that this is the only way I can imagine expressing my take on the world. I consider myself fortunate to have stumbled upon a career that so perfectly offers me that opportunity.
Why are stories important for our communities?
I think stories are important because wherever we are in our lives, and wherever Fate and Fortune have placed us, we can't help but wonder about the paths not taken. Reading about the experiences of others, whether fact-based or entirely imagined, is a way to take other possibilities for a test spin.
Tell us something people might not know about you.
I'm a movie buff, and I can come across a film at random and identify it within five seconds, whether I've seen it or not.
What do you love about libraries?
I love libraries. As a child I would make a weekly trek to my local library. Such a wonderland! Information about anything I could possibly be interested in, there for the taking. The care and feeding of iguanas. Art techniques. Magic tricks and hypnosis. Life on a space station. How-to books to help me realize my wildest dreams (though somehow that personal gyrocopter never got built.). Stories about space, monsters, adventurers.  All of that, plus adults, librarians, there for the express purpose of helping me explore the world. For those who can see it, libraries are magical places.
More about Steve Sack:
Steve Sack has been the editorial cartoonist for the Star Tribune since 1981. The St. Paul native has won numerous journalism awards for his work, including the Pulitzer Prize for cartooning in 2013. The Pulitzer Board said Sack stood apart because of his "vivid, distinctive cartoons that used creative metaphors for high-impact results." He began his career at the Univesity of Minnesota, drawing for the student newspaper, The Daily. In his spare time Sack enjoys painting and sculpture, travel, and grandchildren.
See the winners announced live at the 30th annual Minnesota Book Awards Ceremony!