Each day leading up to the 2019 Minnesota Book Awards Ceremony, we'll be featuring an exclusive interview with one of our 36 finalists. Learn more about these incredible local writers and gear up to see the winners announced live in person April 6.
Interview with Geoff Herbach, author of Hooper
Category: Young Adult Literature, sponsored by United Educators Credit Union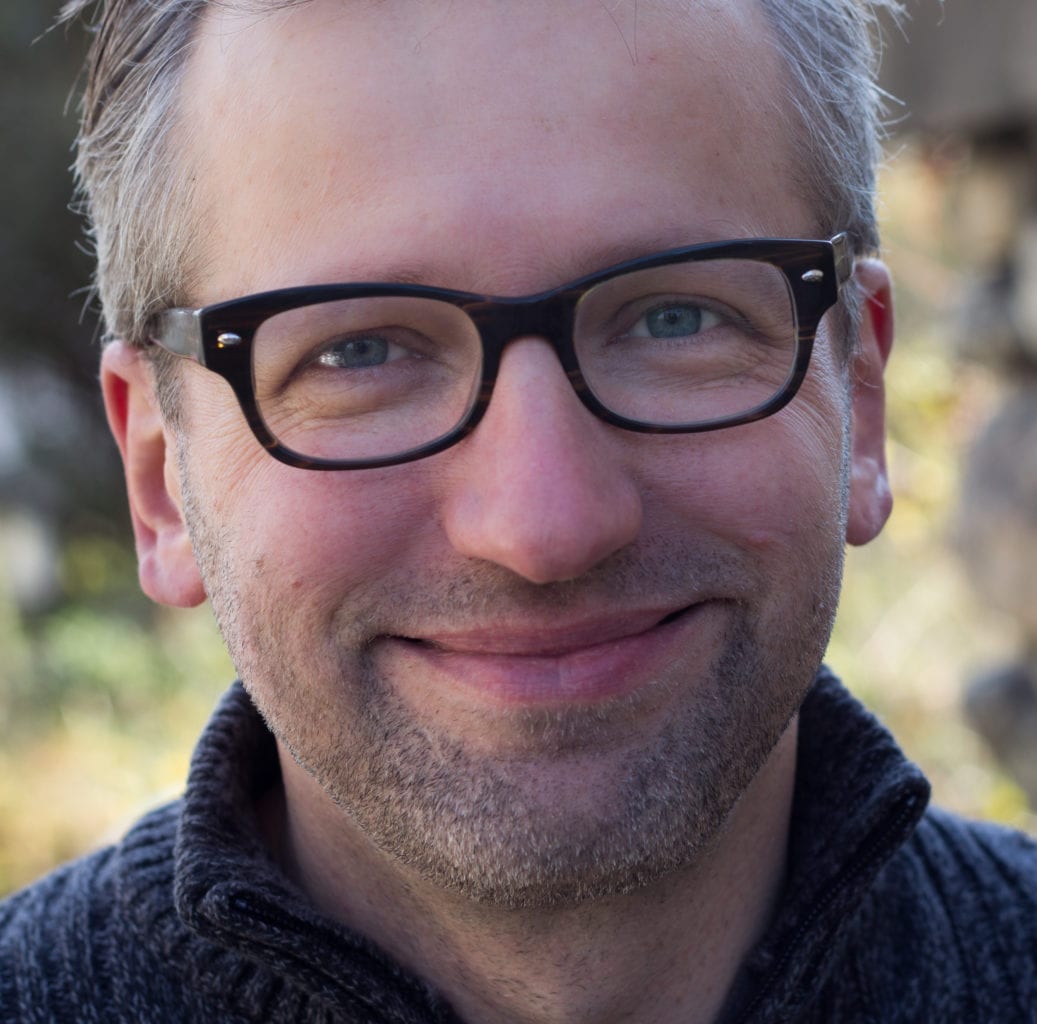 How does if feel to be a Minnesota Book Award finalist?
I love it. Not only is the award a big deal, but it's so fun to get to hang out with all these other writers for a couple of nights.
Tell us something about your finalist book that you want readers to know.
Hooper is a serious Minnesota book. It starts in a fictionalized (and renamed St. Peter) and travels all over the state as Adam, the main character, plays games and makes thick friends and possible enemies.
Let us know a little bit about your writing life. What brought you to a writing career and how did you become a published author?
I moved to Minnesota in the early 2000s to work for Wells Fargo and very quickly found the Loft. I took some life-changing classes there. So much so, that I went and got an MFA in Creative Writing at Hamline. I just loved doing the work so much, working with these great mentors, I would've kept going without getting published (at least for a long time). I got lucky, though. My MFA thesis became my first published book.
Minnesota is often ranked highly as a state that values literature and reading. In your experience, what is it about our state that makes it such a welcoming place for writers and book creators?
I don't know! Some of it has to do with all the infrastructure for writers: The Loft and all the incredible writing programs. Some of it has to do with the generous grant culture for artists. We have two major papers that actually cover books. Minnesota Public Radio? The Friends of the St. Paul Library? I don't know, but we are lucky!
What is something you are good at that few people know about?
I held the triple jump record for my school for twenty years. You would not look at me and make that assumption.
What do you love about libraries?
On hot days in the summer, my mom and I would bike to the library. I'd curl up in the air conditioning and disappear into stories. I'd go through many, many books every week. My mom was a single mother, a teacher, we couldn't afford to buy the thousand books I required. But there they were. Thousands of books for thousands of kids. I wouldn't be me without the library.
About Geoff Herbach
Geoff Herbach is the author of nine novels, including those in the Stupid Fast series, Fat Boy vs. The Cheerleaders and Hooper. His books have received the Cybil's Award for best YA fiction, the Minnesota Book Award, Outstanding Book by a Wisconsin author and have been listed among the year's best by many organizations, including the American Library Association and the American Booksellers Association. In the past, Geoff wrote and performed comedy and traveled around the country telling weird stories in rock clubs. He lives in St. Peter with his wife, the author Stephanie Wilbur Ash, and teaches writing at Minnesota State, Mankato.