Each day leading up to the 2019 Minnesota Book Awards Ceremony, we'll be featuring an exclusive interview with one of our 36 finalists. Learn more about these incredible local writers and gear up to see the winners announced live in person April 6.
Interview with Bryan Bliss, author of We'll Fly Away
Category: Young Adult Literature, sponsored by United Educators Credit Union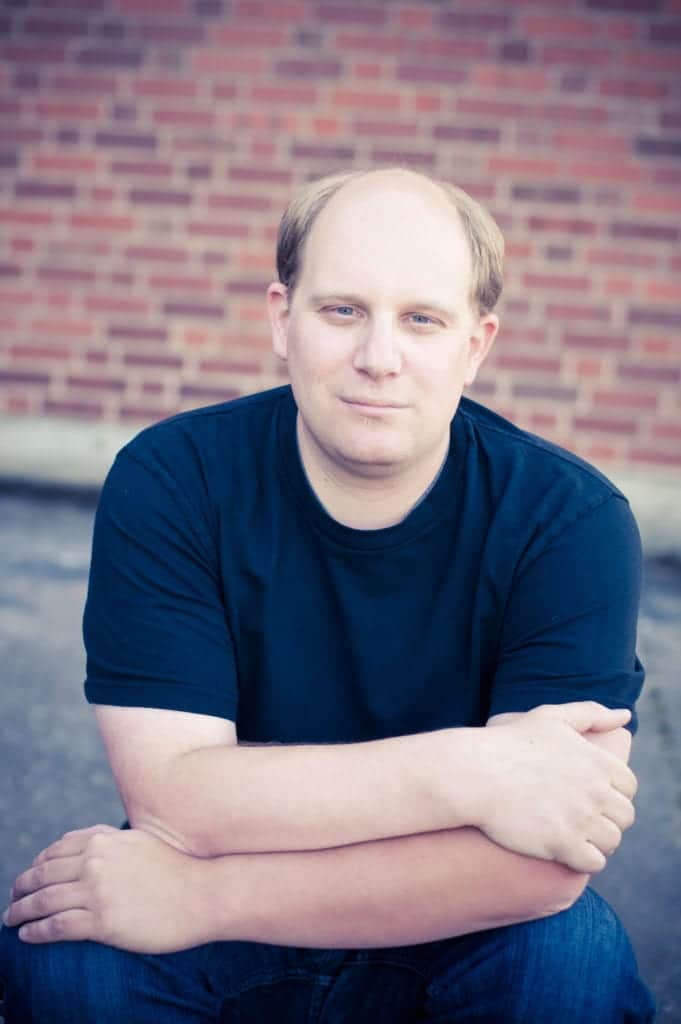 How does it feel to be a Minnesota Book Award finalist?
Pretty great! It's always exciting when a book gets any sort of recognition, as writing is such a solitary and personal endeavor. It's that much better when it comes from the top shelf literary community we have in Minnesota. I don't know how else to say it except that I'm surprised, honored, and extremely grateful.
Tell us something about your finalist book that you want readers to know.
When I first started working on We'll Fly Away, I called it my "death penalty book." It was shorthand, a way to quickly describe the stakes. However, the more I worked on it, the more I realized it was more than just a "death penalty book." It's a book about loyalty. And violence. And what it means to have friends who will jump in front of a train for you. The sort of friendship that's thicker than blood–thicker than pretty much anything you can throw at it. And it's also a story about redemption, which I hope will make readers ask: "Are we ever really finished? Are any of us beyond redemption?" My hope is, after reading, the only answer can be, "No."
Let us know a little bit about your writing life. What brought you to a writing career and how did you become a published author?
I've written for most of my life, starting with the school newspaper back in middle school. I've been hooked ever since. And that's basically my writing life: a continuous infatuation with the words, the stories, and how they all puzzle themselves together. And yeah, it's awesome to see your stuff get published. It's awesome to have books in actual stores. But at the end of the day, I try to remind myself that I was a writer before I was a published author. Meaning: the words are what got me here and the words are all that really matter.
Minnesota is often ranked highly as a state that values literature and reading. In your experience, what is it about our state that makes it such a welcoming place for writers and book creators?
I think the answer is in the question: Minnesota is a state that values literature and reading. That "value" is seen in library programming, great bookstores, and places like the Loft. For me, it's having access to the broader literary community. The talent here is staggering.
What is something you are good at that few people know about?

Basketball. I know I look like an out-of-shape middle-aged dude, but I can still knock down a jumper.
What do you love about libraries?
The entire concept of libraries, honestly, is pretty radical. Books! Technology! A place to sit and read! For free! I became a reader in the public library and there's a direct line between that love and my own career as a novelist. One of my favorite things to do is walk into a library without a plan, without any sort of idea about what I'm looking to find. Wandering the shelves. Waiting for a spine to catch my eye. Pulling the book out, flipping through a few pages. That moment when you realize that's the book. It's magical even today.
About Bryan Bliss
Bryan Bliss is the author of three novels, including We'll Fly Away, which was longlisted for the National Book Award. He lives in St. Paul with his wife and two children.