36 Books Blog: Brian Freeman

Each day leading up to the 2019 Minnesota Book Awards Ceremony, we'll be featuring an exclusive interview with one of our 36 finalists. Learn more about these incredible local writers and gear up to see the winners announced live in person April 6.
Interview with Brian Freeman, author of The Voice Inside
Category: Genre Fiction, sponsored by Macalester College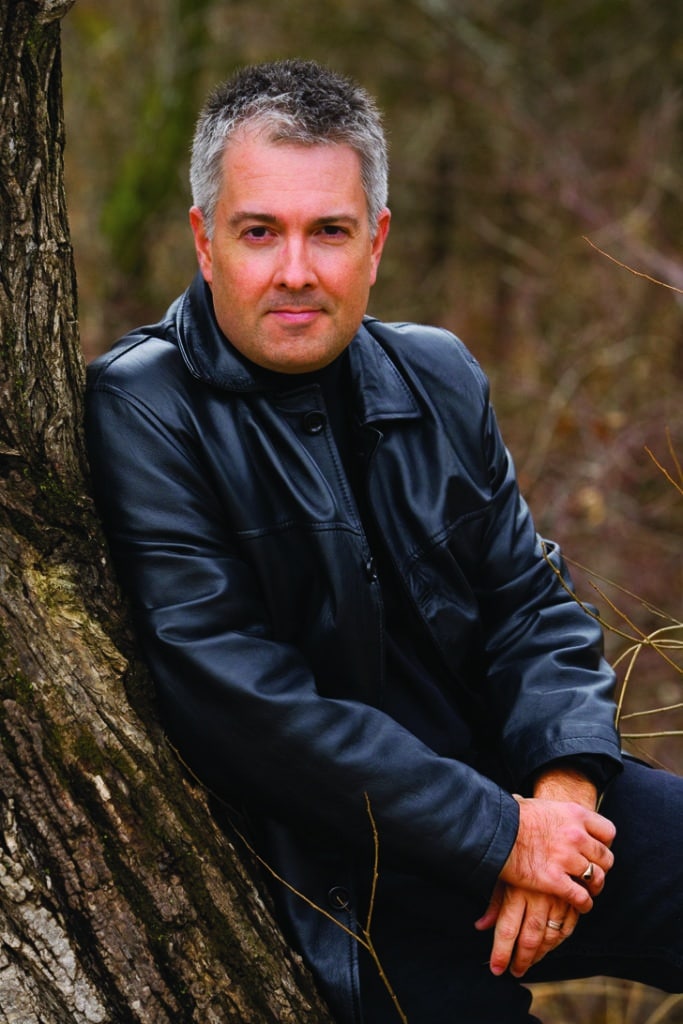 How does it feel to be a Minnesota Book Award finalist?

Minnesota has one of the most exciting literary communities in the country – particularly for genre fiction. We just have an incredible line-up of great writers. So to be recognized during the Minnesota Book Awards is an amazing honor.
Tell us something about your finalist book that you want readers to know.

I think I enjoy a strange distinction among Minnesota writers. I've been a finalist for the Minnesota Book Award five times – but four times it's been for books set outside Minnesota! That's true of The Voice Inside, too, which is part of my San Francisco-based series. But this book is in the tradition of all of my thrillers, whether based in Minnesota or elsewhere: emotional, intense, "have to keep turning the pages."
Let us know a little bit about your writing life. What brought you to a writing career and how did you become a published author?

I'm one of those people who has wanted to be a writer my whole life. I can remember working on my first mystery novel all the way back in sixth grade. I've been making a living at it for 15 years now, and I feel enormously blessed to be able to follow a lifelong dream.
Minnesota is often ranked highly as a state that values literature and reading. In your experience, what is it about our state that makes it such a welcoming place for writers and book creators?
Well, we joke about the winters…what else is there to do but sit inside and think dark thoughts? By the time spring rolls around, we're often ready to kill someone, and of course, mystery writers can do it! I also give a lot of credit, particularly among genre writers, to John Sandford. Just like Medtronic seeded the creation of a Minnesota medical device industry, John's tremendous success inspired a lot of young mystery and thriller writers.
What is something you are good at that few people know about?

I make a mean red velvet cake!

What do you love about libraries?

I've had the good fortune of visiting libraries all over Minnesota, in small towns and big cities. No matter where I go, it feels like coming home. I always find a tremendous, enthusiastic community of people who love books and reading – and I admire the way libraries and librarians are at the very center of their neighborhood life. Bottom line: Libraries bring us closer together.
About Brian Freeman
Brian Freeman is a bestselling author of psychological thrillers, including the Duluth-based Jonathan Stride series and the San Francisco-based Frost Easton series. Since his first novel was released in 2005, he has sold books in 46 countries and 22 languages. His novel Spilled Blood won the award for Best Hardcover Novel in the International Thriller Writers Awards, and his thriller The Night Bird was one of the top 20 Kindle bestsellers of 2017.