Fiona McCrae and David Hugill Receive 2022 Awards
McCrae is the recipient of the annual Kay Sexton Award and Hugill is the recipient of the Hognander Minnesota History Award, each part of the Minnesota Book Awards.
 SAINT PAUL, MINNESOTA, March 30, 2022 – The Friends of the Saint Paul Public Library announced today recipients of two special awards as part of the 2022 Minnesota Book Awards, presented this year by Education Minnesota. Fiona McCrae is the winner of the 2022 Kay Sexton Award for her significant contributions to and leadership in Minnesota's literary community. David Hugill is the winner of the 2022 Hognander Minnesota History Award for his book Settler Colonial City: Racism and Inequity in Postwar Minneapolis.
Kay Sexton Award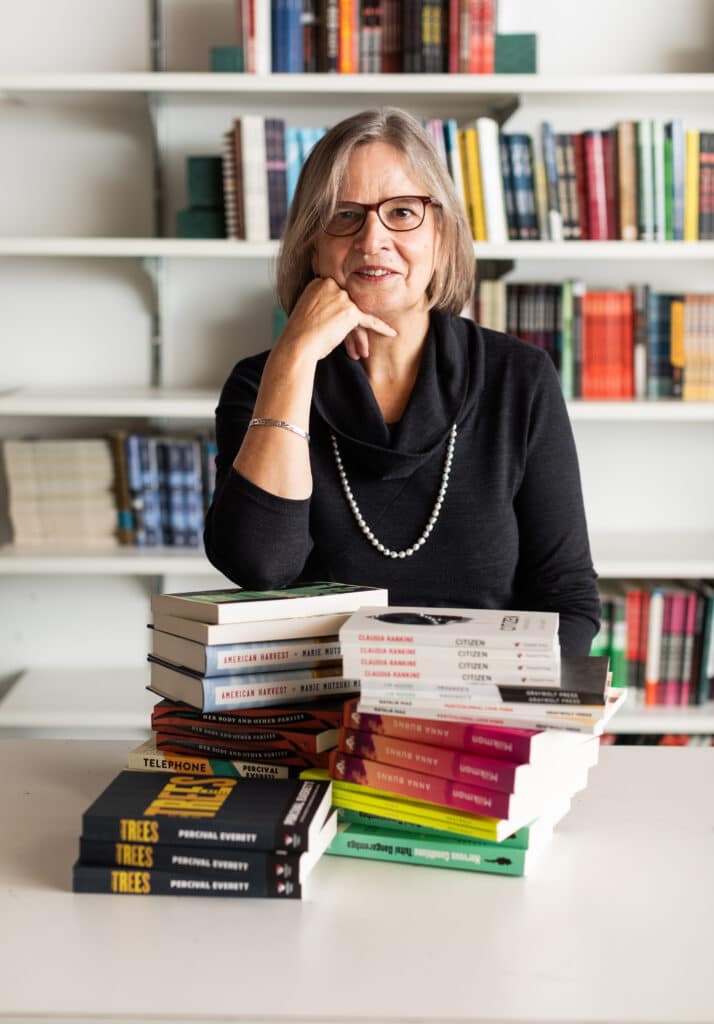 Sponsored by Robert and Carolyn Wollan the award is presented annually to an individual or organization in recognition of longstanding dedication and outstanding work in fostering books, reading, and literary activity in Minnesota.
 Fiona McCrae joined the editorial department of Faber and Faber in London in 1983, where she became a senior editor working on the prose list. In 1991 she moved to the Boston area, to work for Faber's American office, where she brought authors such as Percival Everett, Jodi Picoult, and Sven Birkerts to the list. In 1994, she moved to the Twin Cities to become Graywolf's Publisher and Director. At Graywolf she has worked with local writers such as David Treuer, Jim Moore, Heid Erdrich, and Danez Smith; national writers, such as Elizabeth Alexander, Percival Everett, Vijay Seshadri, and Tracy K. Smith; and international writers such as Per Petterson, Tsitsi Dangarembga, Binyavanga Wainaina, and Anna Burns.  
During McCrae's tenure, recognition for Graywolf as an institution includes the Sally Award for Vision from the Ordway in 2005, the Excellence Award from the Minnesota Council of Nonprofits in 2012, and the AWP Small Press Award in 2015. The Graywolf budget tripled from $2 million in 2011 to $6 million in 2020, reflecting growth in both the publishing program and fundraising efforts.  
 McCrae has been a frequent guest speaker about publishing at local colleges and community centers, as well as serving as a judge for a number of different literary panels. She currently serves on the boards of the Anderson Center in Red Wing and is Vice-Chair of the National Book Foundation board. McCrae received the Golden Colophon Award for leadership from the Community of Literary Magazines and Presses in 2014, and in 2017 she and poetry editor Jeff Shotts jointly received the Editor's Award from Poets & Writers. In November of last year, she announced that she will retire from Graywolf Press in June of 2022. 
 Author David Treuer praised McCrae's influence on both his own career and the industry at large. "I don't think I'd be a writer today or have had the chance to publish the many books I've been fortunate enough to write without her early intervention in my life," says Treuer. "For the past 27 years, McCrae has…led Graywolf Press from being a small "regional" publisher into a publisher with an enormous international presence, nurtured a generation of writers, editors, designers, and publicists, and all around has been the driving force behind books not just sold but made in Minnesota. As such McCrae has shaped every aspect of books and reading in the state… She has nurtured diverse and controversial voices (myself included) in so many different genres. Long before recent calls to diversifying publishing McCrae was there doing it."  
Hognander Minnesota History Award 

This biennial award, supported by the Hognander Family Foundation, recognizes and celebrates outstanding scholarly work published in the previous two years on a topic of Minnesota history. 
About Settler Colonial City: Racism and Inequity in Postwar Minneapolis  
Colonial relations are often excluded from discussions of urban politics and are viewed instead as part of a regrettable past. In Settler Colonial City, David Hugill confronts this culture of organized forgetting by arguing that Minnesota's largest city is enduringly bound up with the power dynamics of settler-colonial politics. Examining several distinct Minneapolis sites, Settler Colonial City tracks how settler-colonial relations were articulated alongside substantial growth in the Twin Cities Indigenous community during the second half of the twentieth century—creating new geographies of racialized advantage. 
 Studying the Phillips neighborhood of Minneapolis in the decades that followed the Second World War, Settler Colonial City demonstrates how colonial practices and mentalities shaped processes of urban reorganization, animated non-Indigenous "advocacy research," informed a culture of racialized policing, and intertwined with a broader culture of American imperialism. It reveals how the actions, assumptions, and practices of non-Indigenous people in Minneapolis produced and enforced a racialized economy of power that directly contradicts the city's "progressive" reputation. 
 Ultimately, Settler Colonial City argues that the hierarchical and racist political dynamics that characterized the city's prosperous beginnings are not exclusive to a bygone era but rather are central to a recalibrated settler-colonial politics that continues to shape contemporary cities across the United States. 
 Reviewing the book, Dr. Coll Thrush notes, "in a time when activists and others are making explicit the connections between settler colonialism, anti-Blackness, and other forms of oppression and repression, this book will be a significant contribution by providing both the language and the concrete historical data to show the ways in which Minneapolis is imbricated in longstanding processes of exploitation and exclusion."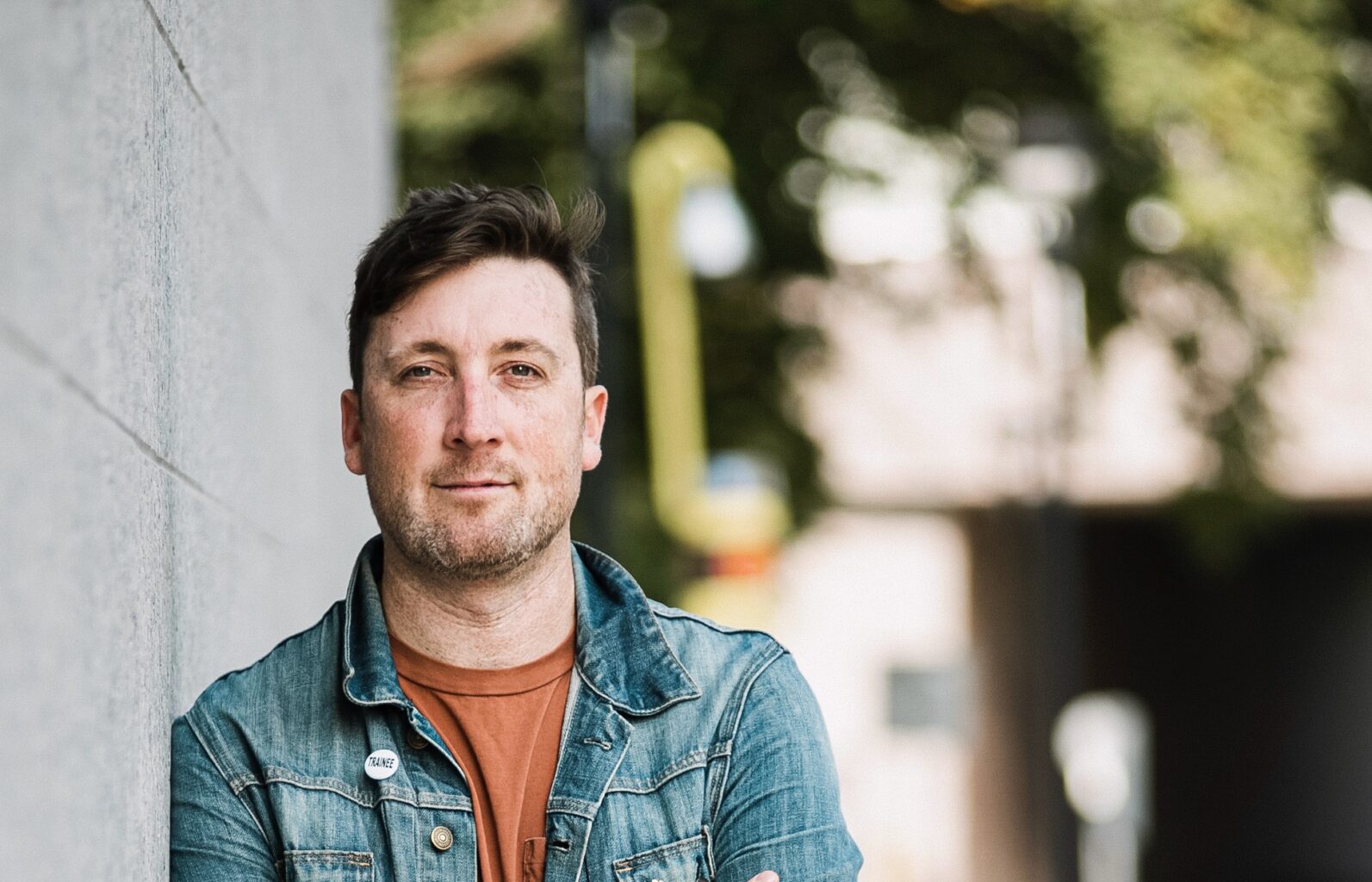 David Hugill is assistant professor of geography and environmental studies at Carleton University in Ottawa, Canada. He studies urban geography, colonial urbanism, and inner-city neighborhood change. He is interested in understanding how and why inequitable social relations persist in North American cities. 
The Hognander Minnesota History Award stems from the Hognander family's belief in the importance of studying and preserving history. As Joe Hognander notes, "We established this award because of our
relationship with the Minnesota Historical Society. Its commitment to excellence is noteworthy in promoting scholarly research and writing. We hope this award will inspire more such activity by recognizing and rewarding the finest work in this field."
McCrae and Hugill will be honored at the 34th annual Minnesota Book Awards Ceremony at the Ordway, Tuesday, April 26. Awards will also be presented to winners in nine categories. The Preface begins at 7:00 p.m., followed by the Awards Ceremony at 8:00 p.m. Tickets are $22 and can be purchased at www.thefriends.org/mnba. The event will also be livestreamed. Registration for the free livestream is also at the above address. The official hashtag for social media is #mnbookawards.  
About the Minnesota Book Awards:  
The Minnesota Book Awards is a year-long program of The Friends of the Saint Paul Public Library that connects readers and writers throughout the state with the stories of our neighbors. The process begins in the fall with book submissions and continues through winter with two rounds of judging. Winners are announced at the Minnesota Book Awards Ceremony each spring. Woven throughout the season are events that promote the authors and connect the world of Minnesota books – writers, artists, illustrators, publishers, editors, and more – to readers throughout the state. In recognition of this and its other statewide programs and services, the Library of Congress has recognized The Friends of the Saint Paul Public Library as the state's designated Center for the Book. For more information visit thefriends.org/mnba.   
About The Friends of the Saint Paul Public Library:  
The Friends of the Saint Paul Public Library acts as a catalyst for libraries to strengthen and inspire their communities. An independent, nonprofit organization established in 1945, The Friends invests in the Saint Paul Public Library through fundraising, advocacy, and programming; as a result, our Library is a nationally-recognized leader in serving its community. The Friends also serves libraries across the country and internationally through its consulting services, Library Strategies, and promotes literacy, reading, and libraries statewide as the Library of Congress's designated Minnesota Center for the Book. For more information, contact The Friends at 651-222-3242 or visit thefriends.org.