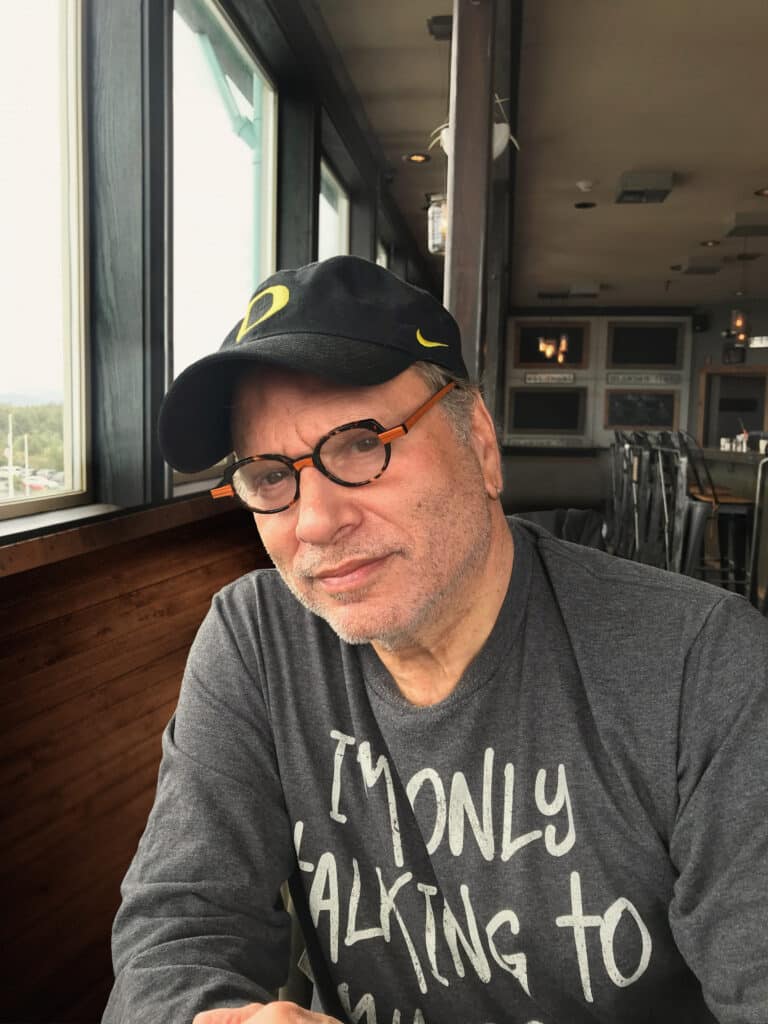 We're so thrilled that Buzz Bissinger will join us for this year's Opus & Olives. In preparation for the big event, we asked Buzz a few questions to help fans get to know him better. This is an #opusexclusive.
Tell us something that people might not know about you.
My newspaper byline used to be Buzzy Bissinger. But on too many occasions people would either hang up on me thinking it was a crank call or call me Buddy Whittinger. Plus my editor at the St. Paul Pioneer Press David Hall said he was not going to have a byline in the paper as silly as Buzzy Bissinger and so I changed it to HG Bissinger and then changed it to Buzz Bissinger. For better or worse I am a Buzz, the nickname given to me at birth. Thank God for Buzz Lightyear: Now I am cool!
What do you want people to know about this book?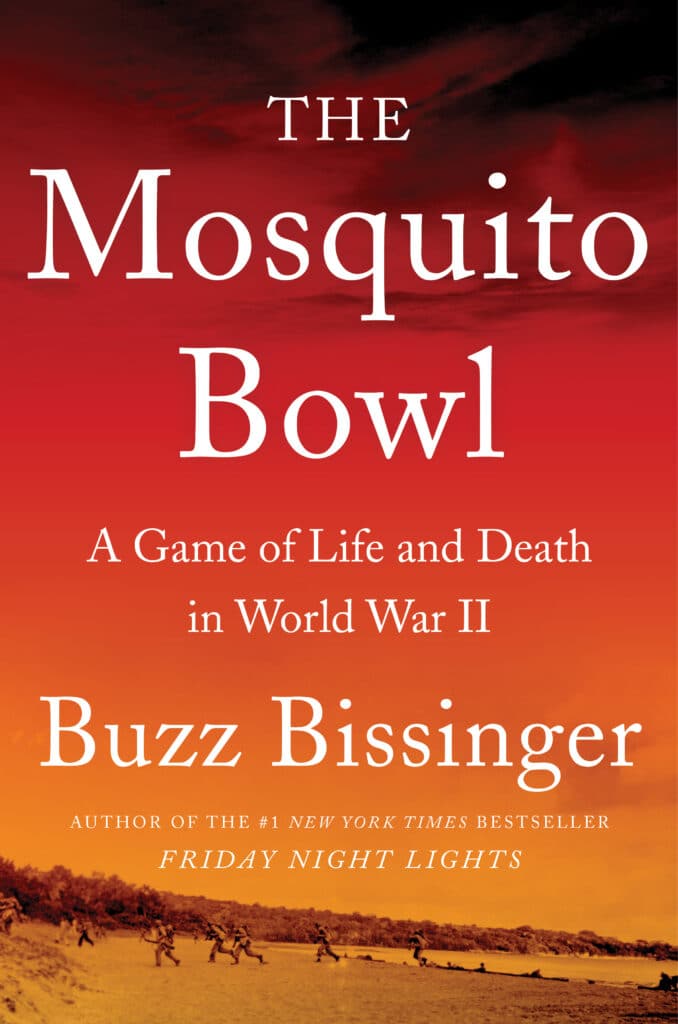 It is not a football book!! Football plays the same role that it did in Friday Night Lights as a sociological phenomenon. Centered on an exceptional group of Marines In the setting of World War II and Okinawa, this is a book about duty, honor, sacrifice, humor and horror at a moment in time when the United States was truly one. Flawed yes, but magnificent.
There actually was a game called the Mosquito Bowl that was played on Guadalcanal on Christmas Eve of 1944 between two regiments of the Marine Corps, loaded with great college football players. It was as close to a real game as you could get. And the last time these men were allowed to be boys doing something they loved.
Three months later they shipped out to Okinawa, by far the bloodiest battle of the Pacific: 15 of the 65 who played were killed. It is not just a book about the men who served and lived and died but also mothers and fiancés coping with the uncertainty of loved ones thousands of miles away, hoping and hoping the dreaded telegram would never come
Tell us what you love about libraries.
Libraries are sacred to me, oases of quiet and the lovely scent of fingered pages and the best way to escape the craziness of the social media age in which we live where everything is fast and faster.
When I go into a library I feel as if my life has suddenly slowed down. I love seeing the other patrons who are mostly there for their own personal enrichment. I love that libraries are egalitarian. I love the creak of the chair and table in which I read. Librarians are the most patient people I have ever encountered and they all have Fabulously soft voices.
I love going through the stacks poking around and finding things I never thought I would find. They are marvelous repositories for research because of the local histories they often keep.
Wherever I am I always try to go to the public library. I I know they are in transition because of the age we live in, but I sincerely believe they are our most precious resource. The only thing I wish is that the copy machines were not a century old.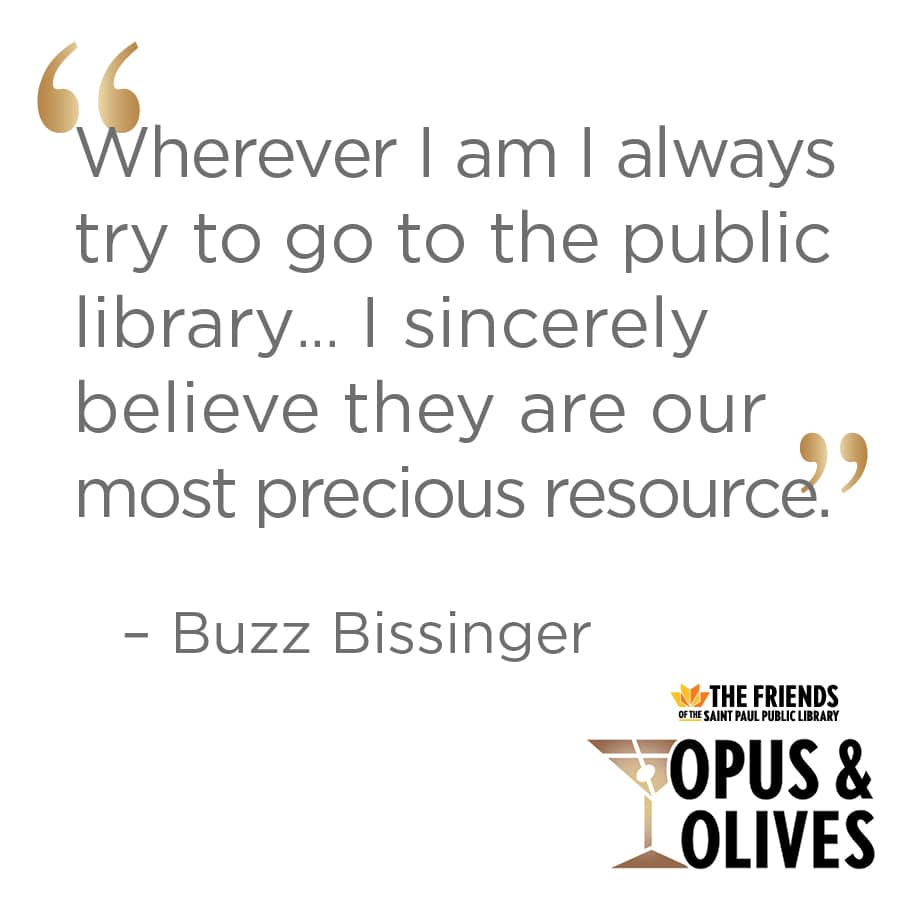 Meet Buzz and the rest of our bestselling lineup in person on October 9 at the RiverCentre in downtown Saint Paul!