Minnesota's Largest Open Book Club

First Tuesdays
(with some exceptions)
5:00 Social Hour
6:15 Discussion
With The Friends of the Saint Paul Public Library, moderator Jeff Kamin brings his unique take on a public book club show to Saint Paul every first Tuesday of the month. Kamin has taken the suburban book club tradition and put it in a public bar where opinions flow freely with a little "liquid courage." Even if you don't like the featured book, he "guarantees a good time at our entertaining discussions." All are welcome to try this moderated reinvention of the book club.
Winter (Oct-April):
The Happy Gnome
498 Selby Ave., Saint Paul

Summer (May-Sept):
Amsterdam Bar & Hall
6th & Wabasha, Saint Paul
---
Tuesday, October 4
The Turners have lived on Yarrow Street for more than fifty years. Their house has seen thirteen children grown and gone—and some returned; it has seen the arrival of grandchildren, the fall of Detroit's East Side, the loss of a father. The house still stands despite abandoned lots, an embattled city, and the inevitable shift outward to the suburbs. But now, as ailing matriarch Viola finds herself forced to leave her home and move in with her eldest son, the family discovers that the house is worth just a tenth of its mortgage. The Turner children are called home to decide its fate and to reckon with how each of their pasts haunt—and shape—their family's future.
"In this assured and memorable novel, [Flournoy] provides the feeling of knowing a family from the inside out, as we would wish to know our own." — The New York Times Book Review
"Flournoy's debut is a lively, thoroughly engaging family saga with a cast of fully realized characters." — Publishers Weekly, starred review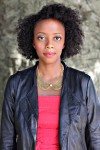 The Turner House was a finalist for the National Book Award and a New York Times notable book of the year. The novel was also a finalist for the Center for Fiction First Novel Prize, the PEN/Robert W. Bingham Prize for Debut Fiction and an NAACP Image Award. Angela Flournoy was a National Book Foundation "5 Under 35″ honoree for 2015. Her fiction has appeared in The Paris Review, and she has written for The New York Times, The New Republic, The Los Angeles Times, and elsewhere. A graduate of the Iowa Writers' Workshop, Flournoy received her undergraduate degree from the University of Southern California. She has taught at the University of Iowa, The New School and Columbia University.
Learn more and add to calendar >>
---
Tuesday, November 1
J. Ryan Stradal's debut novel, Kitchens of the Great Midwest is a lively portrait of a disparate group of Midwestern characters viewed through the prism of food and the increasingly complicated role it plays in modern life.
The central character is a celebrity chef named Eva Thorvald whose circuitous and unlikely rise to fame is documented through the perspective of different characters over eight linked stories. Thorvald eventually lives in a world where food, like speculating about the outcome of the 2016 presidential primaries, has become a religion. Her elaborate dinner parties cost $5,000 a head and have an estimated wait time of 295 years after online registration.
Part foodie fantasy, part family drama, and all heart, Kitchens is peppered with the author's real life family recipes. Stradal's descriptions are tender morsels that would be at home in any detailed food blog. The ritual of making a Caesar salad tableside is elevated to an art form, and the love and attention put into baking perfect bars becomes a woman's declaration of self-worth.
Learn more and add to calendar >>
---
Tuesday, December 6
From the award-winning, New York Times bestselling author of The Monsters of Templeton and Arcadia, an exhilarating novel about marriage, creativity, art, and perception. Fates and Furies is a literary masterpiece that defies expectation. A dazzling examination of a marriage, it is also a portrait of creative partnership written by one of the best writers of her generation. It was a 2015 finalist for the National Book Award for Fiction.
At the core of this rich, expansive, layered novel, Lauren Groff presents the story of a marriage over the course of twenty-four years. At age twenty-two, Lotto and Mathilde are tall, glamorous, madly in love, and destined for greatness. A decade later, their marriage is still the envy of their friends, but with an electric thrill we understand that things are even more complicated and remarkable than they have seemed. With stunning revelations and multiple threads, and in prose that is vibrantly alive and original, Groff delivers a deeply satisfying novel about love, art, creativity, and power that is unlike anything that has come before it.
Learn more and add to calendar >>
---