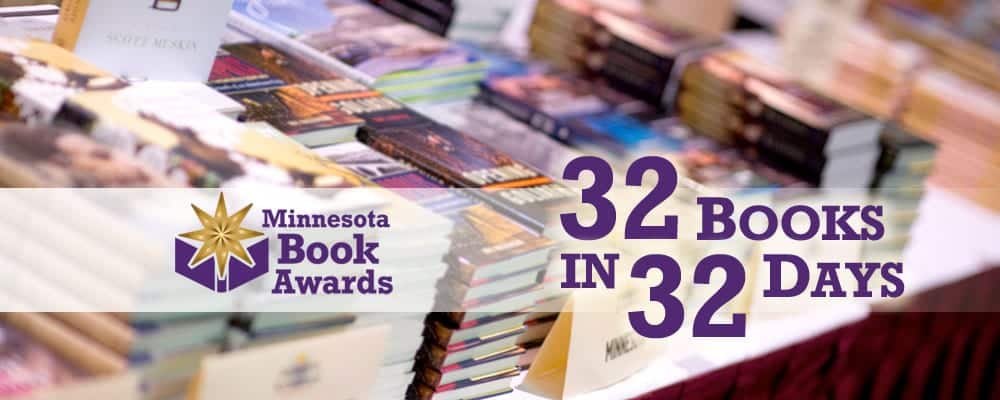 Day 1: "The Witch's Boy" by Kelly Barnhill

Each day counting down to the announcement of the Minnesota Book Awards, we highlight one of the thirty-two finalists.  Today we feature 2015 Young People's Literature  finalist Kelly Barnhill.
A Story of Magic, Prophecies, and Warring Kingdoms
Ned and his identical twin brother, Tam, go on a raft ride that turns tragic when Tam dies in an accident. The villagers who witnessed the accident believe that it should have been Ned that died. Nearby, Áine, the daughter of the Bandit King, is contemplating what her mother told her just before she died: "The wrong boy will save your life and you will save his." In a story full of magic, prophecies, and warring kingdoms, Ned and Áine struggle through grief and loss, learning to trust each other in order to save their communities.
About the Author:
Kelly Barnhill is the author of The Mostly True Story of Jack and Iron Hearted Violet, which won a Parents' Choice Gold Award. She has received grants and awards from the Minnesota State Arts Board, the Jerome Foundation, Intermedia Arts, and the Loft and is a teaching artist with COMPAS.
The reviews are in:
"The classic fantasy elements are all there, richly reimagined, with a vivid setting, a page-turning adventure of a plot, and compelling, timeless themes." – Kirkus Reviews
"A classic origin-quest tale…brimming with a well-drawn, colorful supporting cast, a strong sense of place, and an enchanted forest with a personality to rival some of the best depictions of magical woods." – School Library Journal
"[The Witch's Boy] should open young readers' eyes to something that is all around them in the very world we live in: the magic of words." – The New York Times Book Review
Links:
Hear Kelly Barnhill talk about The Witch's Boy with MPR's Euan Kerr
Essay by Kelly Barnhill on writing The Witch's Boy
Read the Prequel to The Witch's Boy
---
Join us at the Awards Gala!
Award winners will be announced at the 27th Annual Minnesota Book Awards Gala on Saturday, April 18 at the historic St. Paul Union Depot. The opening reception begins at 7 p.m., followed by the awards ceremony at 8 p.m. Tickets are $50 and are available by visiting www.thefriends.org/gala.
Have you read The Witch's Boy? What are your thoughts? We welcome your comments!