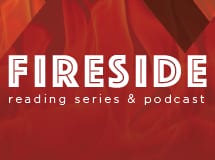 Beth Dooley (2016 Fireside Reading Series)
In Winter's Kitchen: Growing Roots and Breaking Bread in the Northern Heartland
Coming from her native New Jersey, Beth Dooley had a lot of preconceptions about the Midwestern food scene. As she explored farmer's markets and the burgeoning co-op scene in the Twin Cities, these assumptions faded and she eventually discovered a local food movement strong enough to survive the toughest winter.
Through In Winter's Kitchen, Dooley shares her journey of coming to know and be an integral part of the Heartland food community. From the husband and wife who run one of the largest organic farms in the region to Native Americans harvesting wild rice, and from award-winning cheesemakers to Hmong immigrant farmers growing the best sweet potatoes in the country, a rich ecosystem of farmers, artisanal producers, and restaurateurs comes richly to life in this fascinating book, demonstrating that even in a place with a short growing season, food grown locally and organically can be healthy, community-based, environmentally conscious, and—most of all—delicious.
Beth Dooley has been involved with the local food movement for over twenty years. She is the author of numerous award-winning cookbooks about Heartland food traditions and her travel and food writing has been featured in the Star Tribune, Fine Cooking, Delta Sky Magazine, and the North American Review. She is also regularly a featured guest on MPR's Appetites with Tom Crann.
Podcast: Play in new window | Download