The Second Hardest Day in a Dad's Life
Each day leading up to the April 16 announcement of the Minnesota Book Awards, and in collaboration with community editors from the award-winning Saint Paul Almanac, we highlight one of the thirty-two finalists. Today we feature 2016 Children's Literature finalist: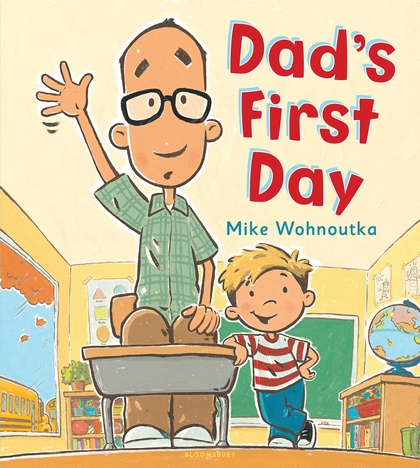 Dad's First Day by Mike Wohnoutka
Published by Bloomsbury Children's Books
Category Sponsor: Books for Africa
All summer Oliver and his dad played together, laughed together, sang together, and read together. Now it's time for Oliver to start school! On the first day, Oliver's dad isn't quite ready… Suddenly he feels nervous. His tummy hurts, and he would rather stay home. In this charming and comically illustrated story of first-day jitters, acclaimed author and illustrator Mike Wohnoutka perfectly captures the unique pain of sending your children off to their first day of school by switching the roles of the parent and child, making for a pleasant read that will hit its mark with anyone. – Ismail Khadar, Saint Paul Almanac

Author Bio: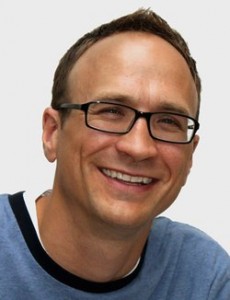 Mike Wohnoutka has been an artist ever since he could remember. Therefore, it was only natural for him to graduate from Savannah College of Art and Design and become an Illustrator. He has illustrated more than 20 books for children, receiving much recognition for the book Moo!, (written by David LaRochelle) including an ALA Notable Book Award and a Minnesota Book Award. Dad's First Day is his second book as both illustrator and author. His first, Little Puppy and the Big Green Monster, was a Minnesota Book Award finalist in 2015. He lives with his wife and two children in Minneapolis.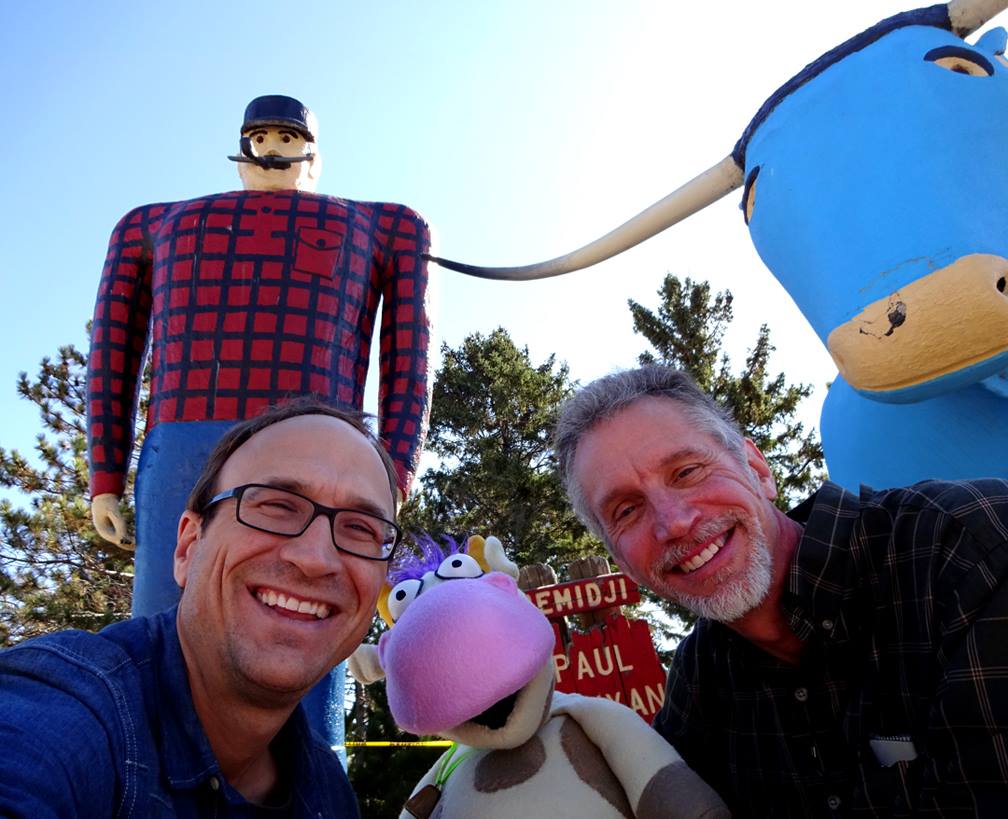 Last year, Mike Wohnoutka, Cow, and David LaRochelle traveled to every corner of Minnesota, visiting 59 libraries with their presentation/puppet show as part of a Minnesota Reads One Book program for preschoolers and their grown-ups. "Thank you to everyone who came out to see the show, and thank you to Once Upon a Reader for choosing MOO! as the inaugural book!"
Mike Wohnoutka is on Facebook
Reviews:
"With tongue firmly in cheek, Wohnoutka recognizes that kids going to school for the first time aren't the only ones who are nervous. The gouache illustrations, and the way they play up the deadpan text for humor, are the real stars here. Though Oliver and his dad are both Caucasian, the teacher is brown-skinned, possibly Latina. By the end of the book, readers will be all set for school too: this is sure to provoke shared laughter that will calm the fears of even the most unready parents." — Kirkus (Starred Review)
"Wohnoutka's back-to-school story mines the helicopter parenting phenomenon for big laughs, even for those who may cringe in recognition. After Oliver and his father spend a summer doing everything together, it's Dad who's reluctant to face the first day of school. 'My tummy hurts,' he says, then dawdles and hides as Oliver worries about being late. 'You're probably going to really miss me when you're at school,' Dad says in the car, to which the smiling child replies, deadpan, 'Sure, Daddy.' " — The New York Times
"In Dad's First Day, Mike Wohnoutka combines tongue-in-cheek text, exaggerated cartoon artwork, and a classic role-reversal plot to tell a tale filled with worry, woe, and warm-hearted wit. This hilarious story will have young listeners chuckling and perhaps realizing that their own fears may be equally unfounded. A charming addition to the popular first day of school section." — School Library Journal
SELCO's Donovan Lambright reviews Dad's First Day:
MNOriginal's dailymotion — Meet Mike Wohnoutka:
Mike Wohnoutka by MilanBarnhart
---

Award winners will be announced at the 28th Annual Minnesota Book Awards on Saturday, April 16, 2016 at the Union Depot in Saint Paul.
The evening features a Preface Reception with complimentary passed wine and cash bar, author meet-and-greet, book sales and signing; the Awards Ceremony with live music, celebrity presenters, artisan cheese plates and breads, complimentary wine and lemonade, with emcee Stephanie Curtis of MPR; and the Epilogue After-Party with complimentary champagne, sumptuous desserts, and additional live music. Tickets now on sale, or click here for more information.
---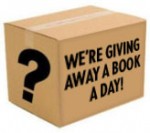 Today's winner: Kristin Johnson. (We'll be in touch via email, and arrange getting the book to you!)
Want your chance to win? Subscribe to our email to get news and program updates sent directly to your inbox, and be automatically entered to win.