Not Just Another Day on the Lake
Each day leading up to the April 16 announcement of the Minnesota Book Awards, and in collaboration with community editors from the award-winning Saint Paul Almanac, we highlight one of the thirty-two finalists. Today we feature 2016 Novel & Short Story finalist: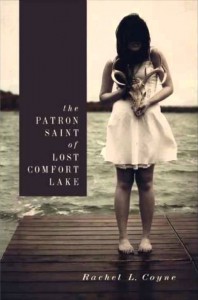 The Patron Saint of Lost Comfort Lake by Rachel L. Coyne
Published by New Rivers Press
Category Sponsor: Education Minnesota
Synopsis by Ismail Khadar, Community Editor at Saint Paul Almanac:
"Dreamlike" would be a word used to describe this novel, if the tone weren't so forlorn. In the best way possible, The Patron Saint of Lost Comfort Lake brings forth a melancholy that holds you under the water. Through this woman's troubled past with her father's abuse of both his family and the bottle, one girl's body brings up an explosion of problems that envelope the reader wholly.
---
Author Bio: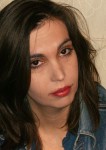 Rachel L. Coyne is a poet and novelist. A graduate of the Perpich Center for Arts in Minnesota and Macalaster College, she is a devotee of Pablo Neruda, Don Williams songs and vintage editions of Jane Eyre. Her previously published works include a novel, Whiskey Heart, and a children's book, Daughter, Have I Told You?
---
Reviews:
"There is rich imagery here that evokes northern Minnesota, especially water and deer. The animals collide with cars, hang dead and gutted from trees… Coyne's story unwinds in layers, as more of Jane and Ardell's lives are revealed. This is something of a mystery, and the identity of the Patron Saint isn't revealed until near the end of this gracefully written novel." — Mary Ann Grossmann, Pioneer Press
"Jane's self-destruction, spurred on by these troubles, might seem overdone. However, the figurative devices Coyne employs — among them the recurring images of capsizing, floating and drowning — make The Patron Saint of Lost Comfort Lake a compelling book when read as a kind of half-nightmarish, half-realistic dreamscape." — Anthony Bukoski, Star Tribune

"It's a powerful story, told with honesty and warmth and it will stay with me for a long time to come." — Jane McLoughlin, Author of At Yellow Lake
"Be ready if you start this one, to settle in and finish it. Glowing with the harsh beauty of Minnesota Lake country, this story of family dysfunction and saving love is unrelenting in pace and unswerving in its vision. It will break your heart and heal it." — Lin Enger, author of Undiscovered Country and The High Divide
"This literary novel is not so much a whodunit, however, as a psychological exploration of the ways personal tragedy becomes part of a community's unwritten history, repeating across generations like a skipping rock on a lake." — Amy Goetzman, MinnPost. Read more, including an author interview
"Dark, symbolic, terse. The symbolism of the lake and the drowned girl is well intended and ties the characters together. A good literary novel that describes a fall from grace into drinking and drugs, and the return to failure despite knowing better, with redemption only in the eyes of the beholder."—Minnesota Book Awards preliminary round judge
---
Watch:
SELCO librarian Jennifer Harveland reviews The Patron Saint of Lost Comfort Lake.
---

Award winners will be announced at the 28th Annual Minnesota Book Awards on Saturday, April 16, 2016 at the Union Depot in Saint Paul.
The evening features a Preface Reception with complimentary passed wine and cash bar, author meet-and-greet, book sales and signing; the Awards Ceremony with live music, celebrity presenters, artisan cheese plates and breads, complimentary wine and lemonade, with emcee Stephanie Curtis of MPR; and the Epilogue After-Party with complimentary champagne, sumptuous desserts, and additional live music. Tickets now on sale, or click here for more information.
---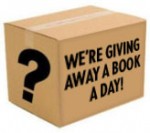 Today's winner: Deb Grossfield. (We'll be in touch via email, and arrange getting the book to you!)
Want your chance to win? Subscribe to our email to get news and program updates sent directly to your inbox, and be automatically entered to win.