Beauty, Mystery, History on the "North Shore"
Each day leading up to the April 16 announcement of the Minnesota Book Awards, and in collaboration with community editors from the award-winning Saint Paul Almanac, we highlight one of the thirty-two finalists. Today we feature 2016 Minnesota finalist:
North Shore: A Natural History of Minnesota's Superior Coast by Chel Anderson and Adelheid Fischer
Published by University of Minnesota Press
Category Sponsor: Saint Mary's University of Minnesota
In this compelling and beautiful book, Chel Anderson and Adelheid Fischer offer a comprehensive environmental history of Minnesota's most beloved strip of land: the North Shore. Compelling and accessible, the book provides readers with a science-based knowledge of the Minnesota North Shore watershed so that together we can write a new, hopeful chapter for its inhabitants, both human and wild.
Author Bios: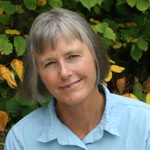 Chel Anderson came to live and work on Minnesota's North Shore in 1974. Since then she has worked in various positions in the Superior National Forest as a consulting ecologist and botanist in the private and public sectors, and with the Minnesota Biological Survey. In 2001 she received the Minnesota Chapter of the Nature Conservancy's Conservation Award for her "tireless efforts to inventory northeast Minnesota's plant communities, her work to support conservation action with sound science, and her extraordinary ability to inspire passion for wild things and wild places."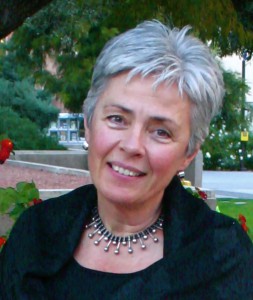 Adelheid Fischer is a writer who focuses on natural history, ecology, and environmental history. She has written for many publications, including Utne Reader, Orion, Conservation, Places, and Arizona Highways. She is the coauthor of Valley of Grass: Tallgrass Prairie and Parkland of the Red River Region, winner of a Minnesota Book Award for Nature Writing. In 2014 she received the Ellen Meloy Desert Writers Award. A sixteen-year resident of Minnesota, Fischer now makes her home at the foot of South Mountain in the Sonoran Desert of Arizona.
Reviews:
"In North Shore, lovers of that sacred strip of scree and cold water finally have a definitive natural history. But they also have a meticulous and wondrous book that will entertain as much as educate, that demystifies even as it allows for the magical moments the North Shore is famous for inspiring. I've never felt so in tune with my favorite place as I did turning the last page of this book, and seldom have I felt so thankful."—Peter Geye, author of The Lighthouse Road
"…Reads like a friendly and detailed journal that Great-great-great-great Grandmother Earth has been keeping from the very beginning. It tells the natural and cultural story of the North Shore: past, present, and future."—Betsy Bowen, writer, illustrator, and long-time North Shore resident
"You will be amazed, as I have been, at how compelling worms, frogs, and scientific exploration can be."—Lake Superior Magazine
"The 600-page book, filled with panoramic photos and helpful maps and illustrations, ranges in topics from the effects of nonnative earthworms on the forest, to the recovery of lake trout, to the geology and hydrology of Lake Superior. Other chapters explain how North Shore places received their names, how human development has affected water quality and what climate change may bring to the area."—Doug Smith, Star Tribune
Watch:
SELCO librarian Rachel Gray reviews North Shore: A Natural History of Minnesota's Superior Coast

Listen:
KUMD Radio, Duluth presents MN Reads: North Shore: A Natural History of Minnesota's Superior Coast
In "The Lake Superior Project" on WTIP North Shore Community Radio, the authors talk about Lake Superior's headwaters and highlands.
---

Award winners will be announced at the 28th Annual Minnesota Book Awards on Saturday, April 16, 2016 at the Union Depot in Saint Paul.
The evening features a Preface Reception with complimentary passed wine and cash bar, author meet-and-greet, book sales and signing; the Awards Ceremony with live music, celebrity presenters, artisan cheese plates and breads, complimentary wine and lemonade, with emcee Stephanie Curtis of MPR; and the Epilogue After-Party with complimentary champagne, sumptuous desserts, and additional live music. Tickets now on sale, or click here for more information.
---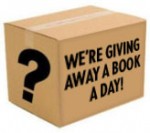 Today's winner: Jessica Wiley. (We'll be in touch via email, and arrange getting the book to you!)
Want your chance to win? Subscribe to our email to get news and program updates sent directly to your inbox, and be automatically entered to win.