Four Centuries of Forceful Land Tenure
Each day leading up to the April 16 announcement of the Minnesota Book Awards, and in collaboration with community editors from the award-winning Saint Paul Almanac, we highlight one of the thirty-two finalists. Today we feature 2016 Minnesota finalist: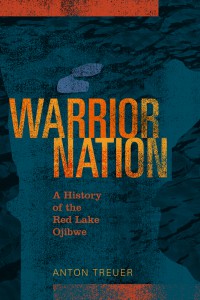 Warrior Nation by Anton Treuer
Published by Minnesota Historical Society Press
Category Sponsor: Saint Mary's University of Minnesota
Synopsis by Lisa Yankton, Community Editor from Saint Paul Almanac:
Opening with the war between the Dakota and the Ojibwe, and traversing seven significant leaders of Red Lake, Warrior Nation chronicles the four hundred years of Red Lake's unique history. Red Lake is one of only two reservations in the country that holds its land in common; its leaders never accepted the Dawes Allotment Act of 1887. They were in the forefront of developing an indigenous democratic governance, decades before other tribes. Collaborative efforts with Red Lake's government, oral historians, and archives garner an exclusive view into its compelling political history.
Author Bio:
Anton Treuer is a professor of Ojibwe at Bemidji State University, the author of Everything You Wanted to Know about Indians but Were Afraid to Ask, and twelve other books on Ojibwe history and language.
Author Interview:
"Imagine if there were a book about the Civil War — just one. 'You can't tell the story of a war in just one book. There is no one definitive book about the Civil War. You need hundreds of books, because there is no one perspective,' says Anton Treuer, who wrote the history of the Red Lake Ojibwe — the one book. It's a start." Read the full interview on MinnPost
Reviews:
"This is history told with a distinct point of view. Treuer writes about duplicity and betrayal by white politicians and business interests in the land cessions; the noble agendas and worthy achievements of strong but controversial Red Lake leaders, and the historic dispute concerning control of the namesake lake."—Star Tribune
"The list of acknowledgments plays as much of a role in the book as the history itself. Three oral history projects done through the Red Lake School proved invaluable. Treuer also benefited from work by his father, author Robert Treuer, who possessed the only known copy of an unpublished autobiography from Roger Jourdain, the controversial tribal chairman whose iron-fisted leadership ignited 1979 riots (which led to the burning of his house) but also forged powerful alliances."—Indian Country Today
"Treuer's Warrior Nation: A History of the Red Lake Ojibwe is the first major history book about the Red Lake Indian Reservation. Treuer said the book has multiple purposes. It can be used in curriculum, for research, to educate people of Red Lake and others on the band's history, and as a historical guide."—The Bemidji Pioneer
Listen:
Anton Treuer joined Tom Weber on MPR News to talk about the book. They began by talking about the uniqueness of Red Lake compared to all other Indian reservations in the state.
Anton Treuer discusses "Warrior Nation" on the Fireside Podcast.
Watch:
SELCO librarian Alex Ball reviews Warrior Nation: A History of the Red Lake Ojibwe.
---

Award winners will be announced at the 28th Annual Minnesota Book Awards on Saturday, April 16, 2016 at the Union Depot in Saint Paul.
The evening features a Preface Reception with complimentary passed wine and cash bar, author meet-and-greet, book sales and signing; the Awards Ceremony with live music, celebrity presenters, artisan cheese plates and breads, complimentary wine and lemonade, with emcee Stephanie Curtis of MPR; and the Epilogue After-Party with complimentary champagne, sumptuous desserts, and additional live music. Tickets now on sale, or click here for more information.
---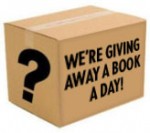 Today's winner: Word Mucker. (We'll be in touch via email, and arrange getting the book to you!)
Want your chance to win? Subscribe to our email to get news and program updates sent directly to your inbox, and be automatically entered to win.